Nadia Nakai took to Instagram to send a message to her fans with a cryptic message that go her fans worried if she is okay. She posted a photo with the caption "Be patient with me, I'm somewhere between losing my mind and finding myself' Some of her fans started to get worried and they quickly console her, whatever that is bothering her mind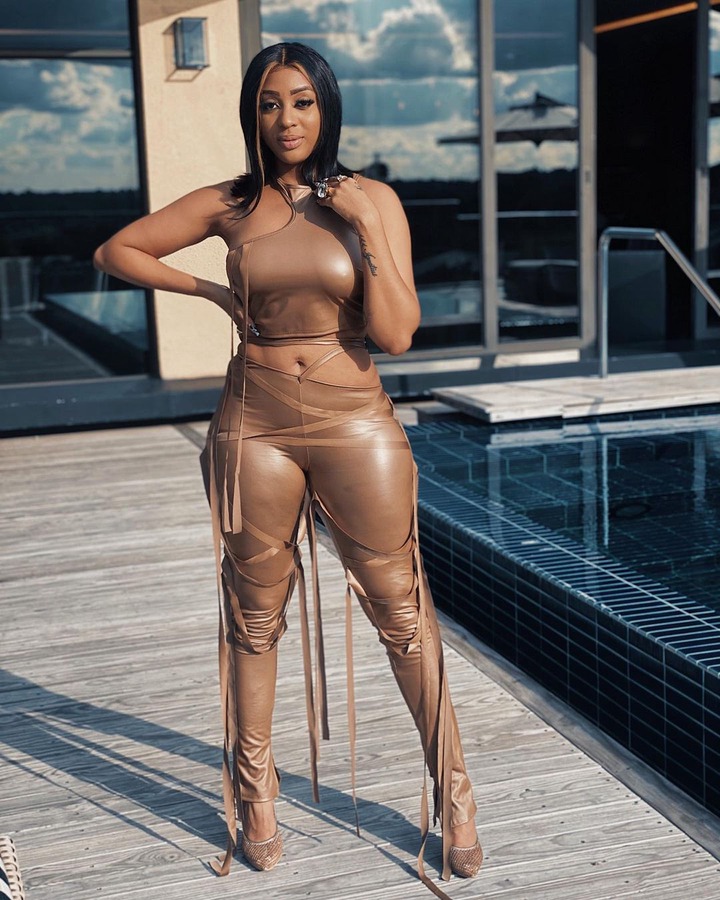 Here are some replies:
@superstar: Strapped and ready to strangle us!!!!!!🔥
@jacky_lene: Love you a lot Nadia, love Jacky Lene from Botswana, a female RnB vocalist😍😍
@letladisachane: 😂😂Oright I for1 will be honey, please don't lose yourself but rather find yourself instead. Mmm exquisite as always.... I think I might need a fan, it's getting a Lil hot in her😰😥🔥🔥.
@sirg: Can we please elope to Italy im into you big time 🔥
@fortune: The category is face and body 🔥🔥❤️❤️❤️🙌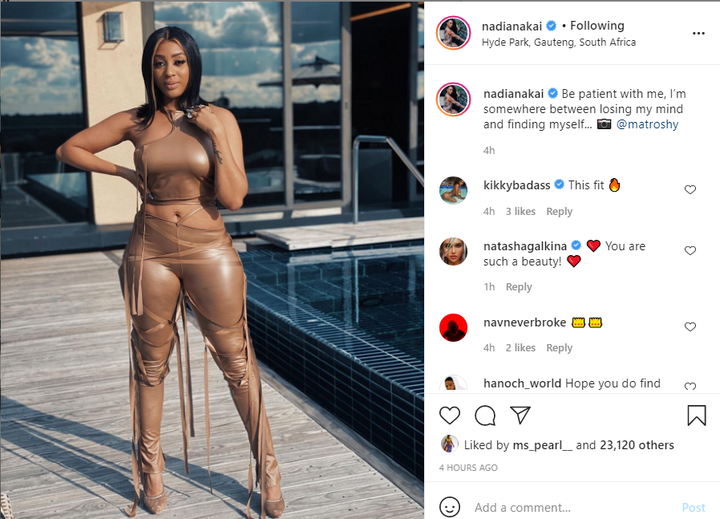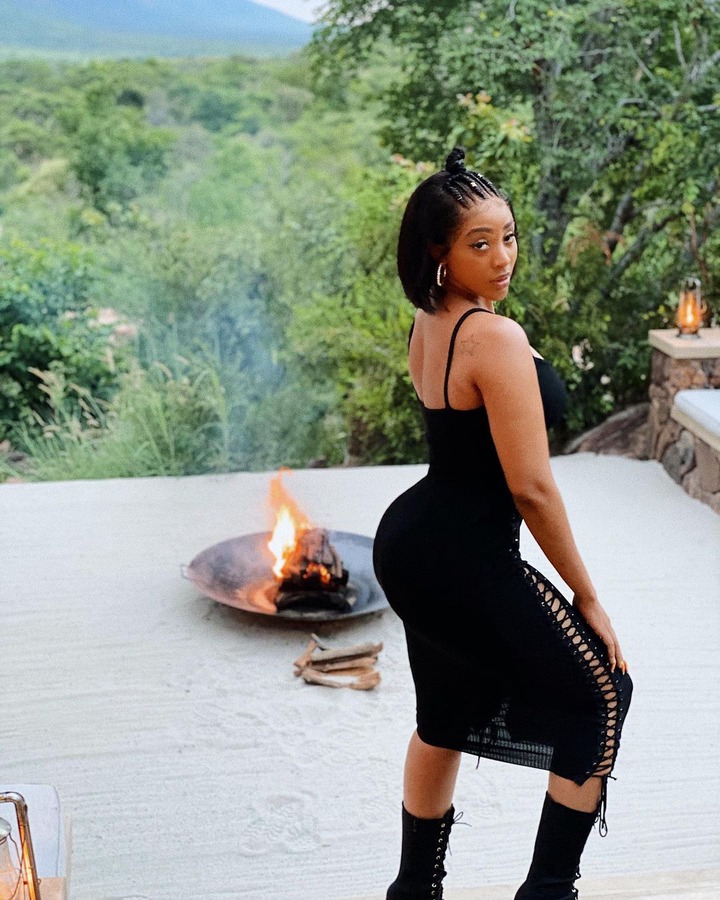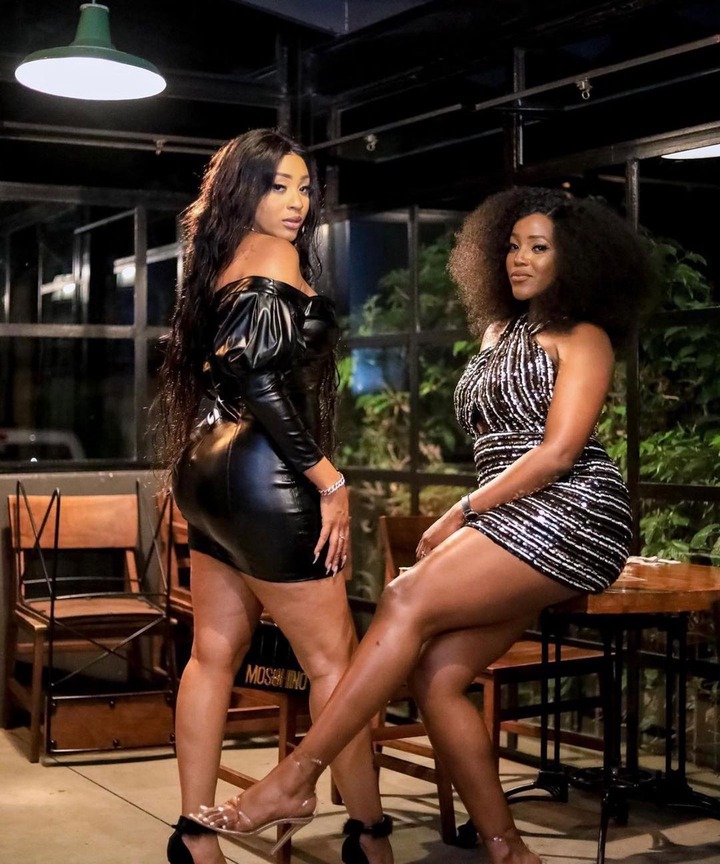 Sources:
Her Instagram account: https:// www. instagram. com/p/ CLW7F lbnOXH/
Content created and supplied by: Ungenaphi (via Opera News )