Source- Skeemsaam /sabc1
Principal Thobakgale can be a bully. We get it you don't like Magongwa understandably so, but she sometimes take it too far. Gossiping about your staff with their colleagues is unprofessional. I'm glad he reminded her of that Nonyane situationWe are not surprised ladies have this a tendency of over rating themselves...they dont even know they value in life that is why they always hit the hol and come back to reality.
Magongwa can be wrong but Principal is overreacting, even when Alfred is not wrong, her look towards him tells that she indeed hate him. Principal Thobakgale doesn't have management skills, and she is bully. She can shout at Magongwa in front of any one.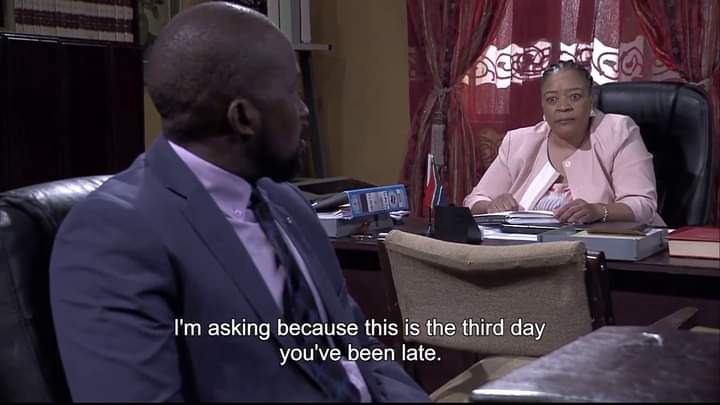 According to labour is totally wrongPrincipal should just give Bopape her number so that she receives video calls n have someone to keep her busy. Give Alfred a break🙄🙄🙄Principal must understand that Alfred is a businessman, his forever busy.
🤣🤣 She should be grateful that at least he came to work.Alfred's pride and arrogance will one day bite him. This tender looks like he has already won it. He is going to hang himself if he doesn't win this tender. Why can't he just behave properly.
Aflred is killing his role right now he even make Skeem sami more interesting. l just wish him all the best to win the tender maybe they can build themselves a double store because l don't see Nimza doing it anytime soon.😂😂 the smile and the laugh of Alfred will definitely help him get the tender.
Content created and supplied by: YourNumber1Shwashwi (via Opera News )