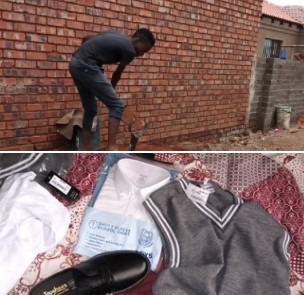 Not many of us are as responsible as this young school boy. At only a young age he knows how to handle money by using it for resourceful things.
This young man from Soshanguve who goes by the name Kieran on Twitter, had to share his achievements to the country. On his Twitter account ,he posted a mini thread of how he is happy as he managed to buy himself a new school uniform from a piece job.

The tweet was followed by two pictures. One was of himself hard at work, whilst the other one was his new school uniform. He also continued to share that last year he bought himself a school bag.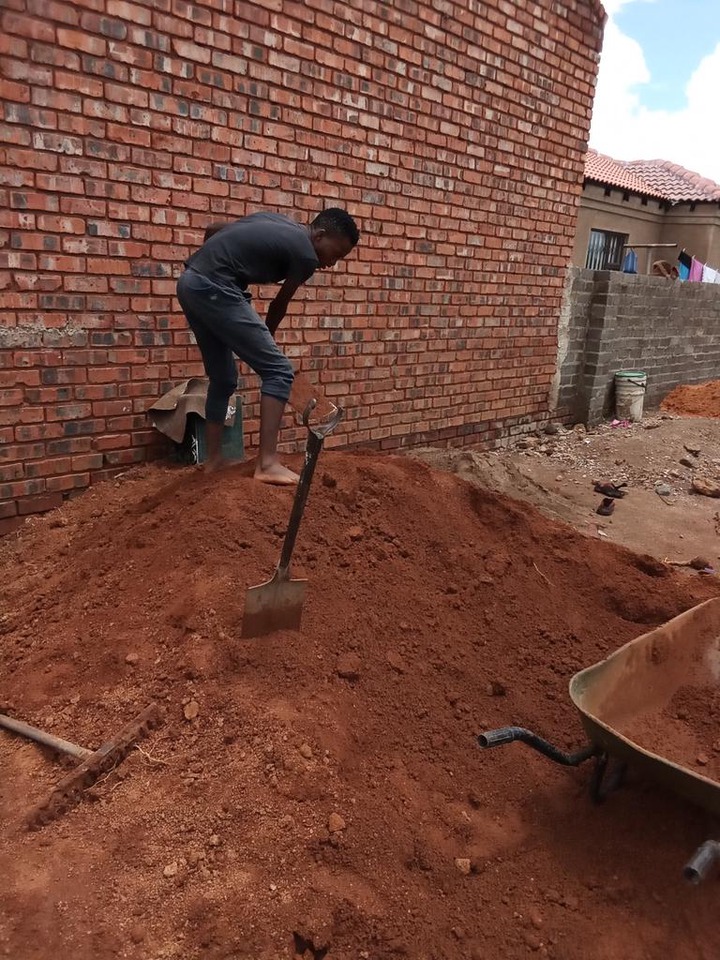 Looking at the above picture one can tell that his piece job required hard labour. specifically from property construction around his neighbourhood. With the choice of purchase it is also obvious that the boy might be of a marginalised household. Probably with no one who can cater for his needs.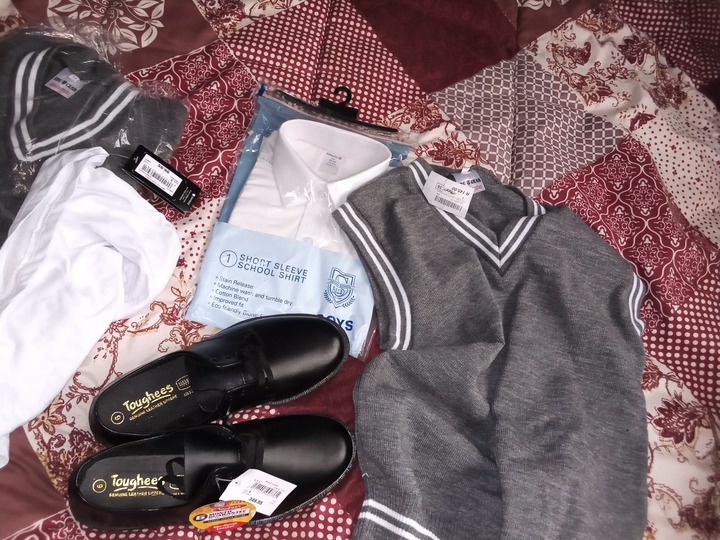 Whatever the case may be, Twitter users were honestly shook at how a young boy could be so responsible. It is amazing really. A lot of us can learn the importance of responsibility from this boy. They flood his time line with congratulatory messages. Others even wanted to donate money for him.
Comments on Twitter: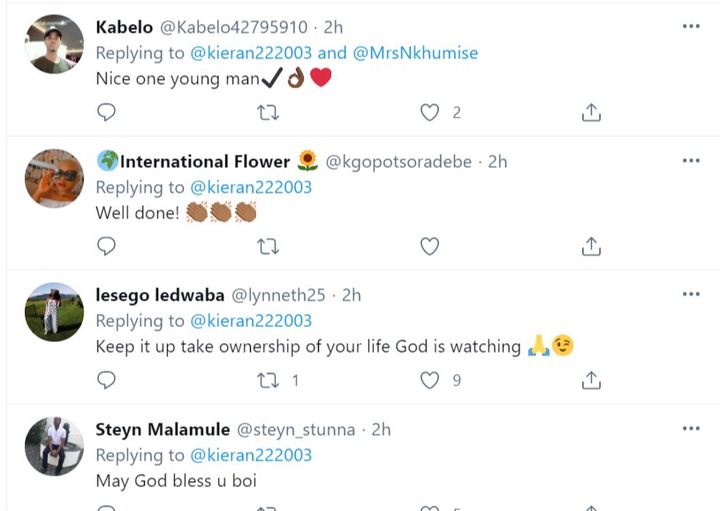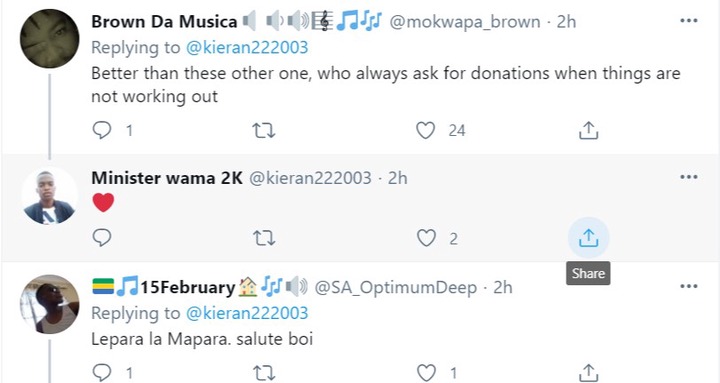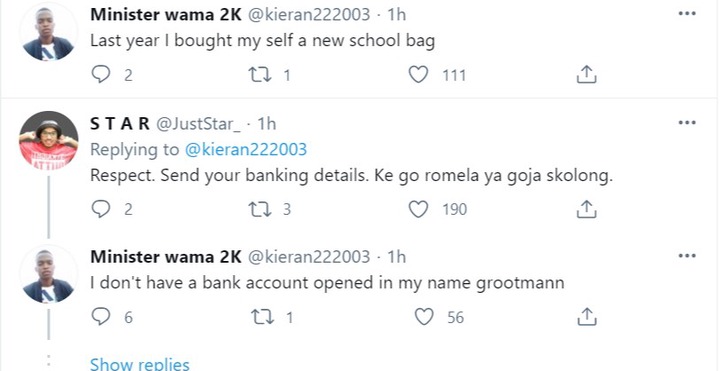 Source: ttps://twitter.com/kieran222003/status/1357272021542068226
Love Nandi Breakfast❤️
Content created and supplied by: Nandi_Breakfast (via Opera News )