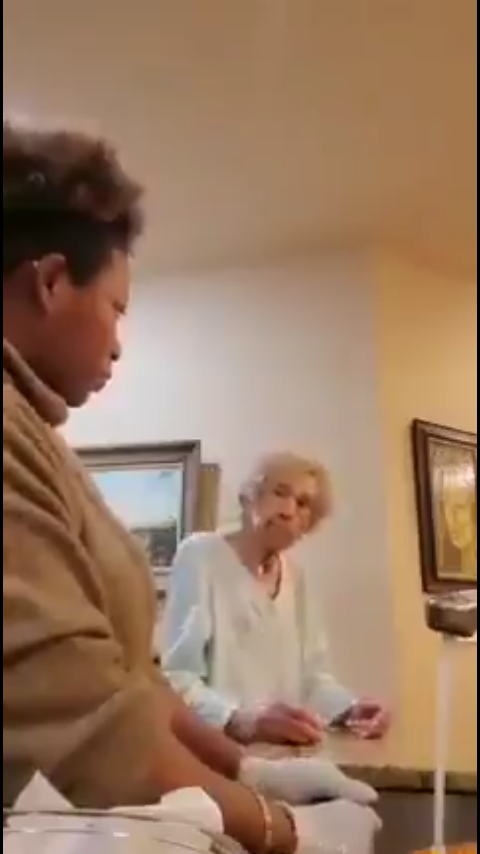 It seems the issue of colour or raise will remain a huge problem for quite a long time even though there has been advances of trying to eradicate such a behavioral mannerisms of racism. it seems some people just cannot overcome the mentality behind a racism some white people will always see black people as worthless, while some black people will always see white people life enemies.
A video that was shared on Twitter has left people infuriated and disgusted, as a white old woman can be seen spitting at a black woman who seems to be the maid. it proves that this was not the first time such an incident happen, because the black woman had put aside her phone while it was recording a video of the incident, which is clear was the only proof she had. the only way she could prove the ordeal she was going through on a day-to-day basis.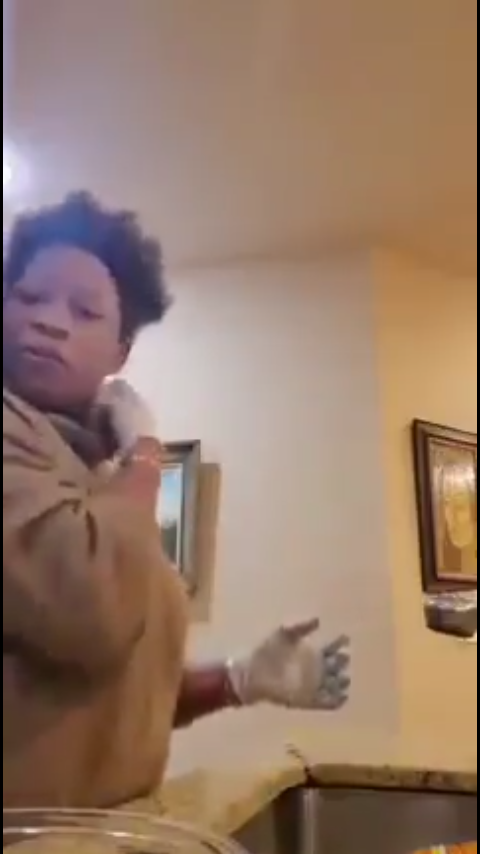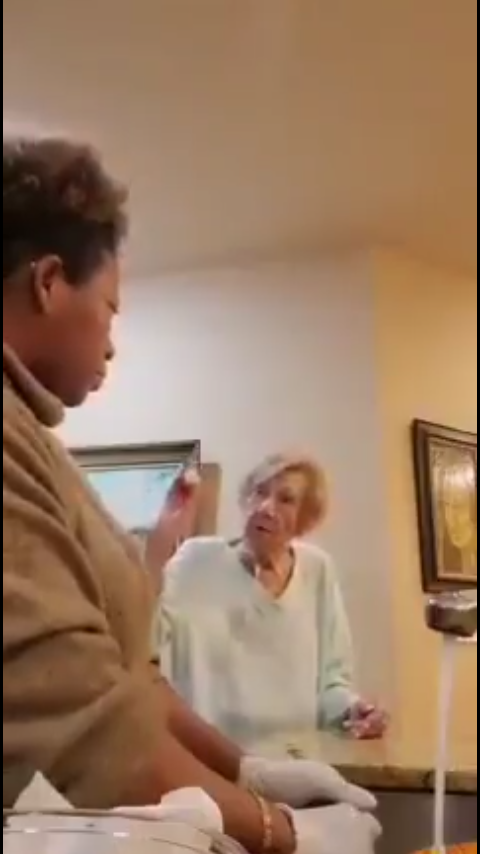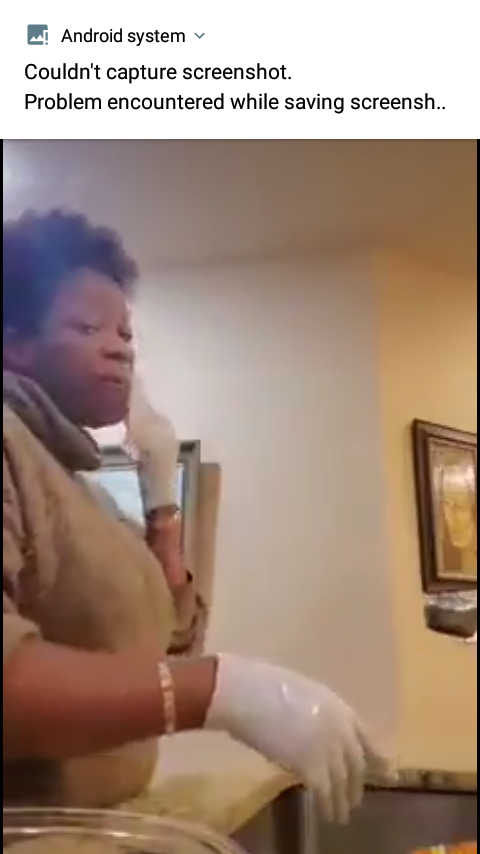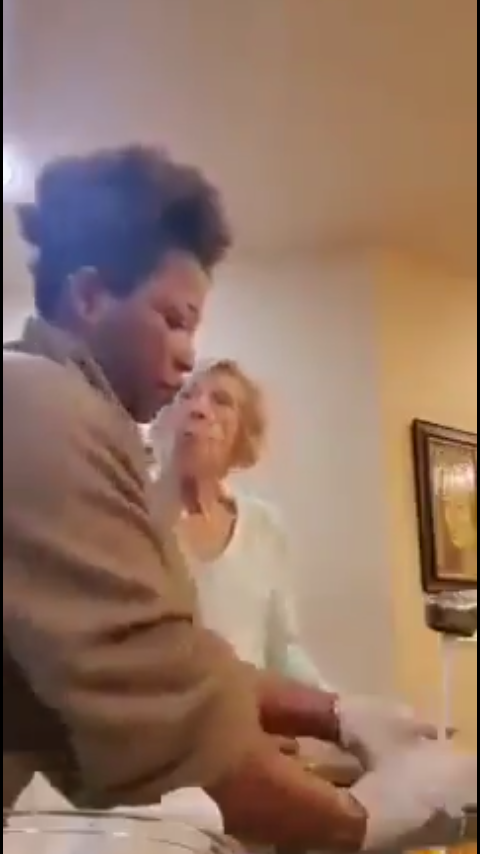 The video has since went viral and has left many reactions amongst people. What are your thoughts regarding this issue. Free to leave your views in the comment section below.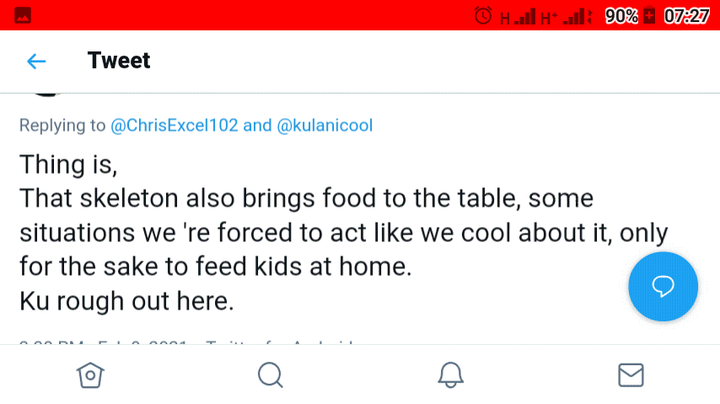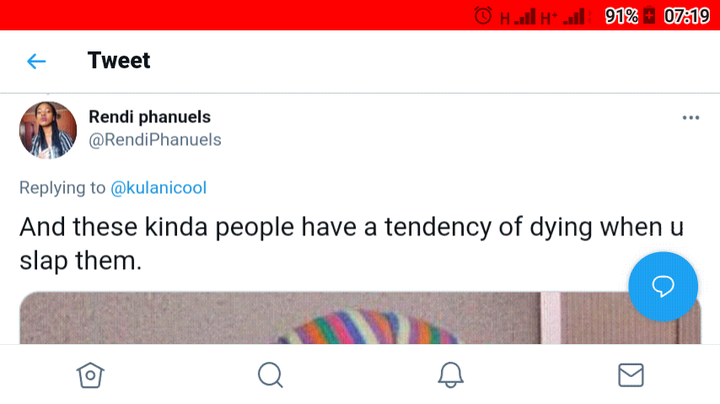 Content created and supplied by: iKnowVations (via Opera News )