If you don't understand the drug addiction struggles that the youths go through in poor townships, due to State Corruption and Looting, then watch my documentary film State of Mind
Expecting youths like SoulJah Love to be normal in abnormal environments is plain ignorance. There is a direct link between FAILED and Corrupt rule, and certain drug addictions which are driven by youths, feeling useless and hopeless because there are NO jobs
Many become alcoholics as an escape route from their emptiness and lack of self worth. In a society where 95% of the potential workforce is unemployed, expect drug addictions and alcoholism
These things are in books for those who read, or in films like mine where you can see the actual battles fought by Zimbabwe's township youths.
When we say NO to LOOTING, we are also trying to save these youths from a life of wasted talent and opportunities.
A youth who goes to work, can feed his family, has a decent home and is progressing in life is unlikely to be a slave to addictions!
SoulJah Love was an extremely talented youngster who made great music, but because of a failed economy, he found himself financially bankrupt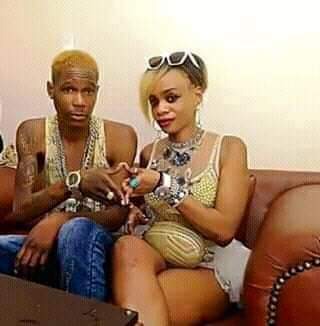 That is an easy pathway to addictions, he would not have been an exception living in a community full of hopelessness!
He did all that needed to be done, but the economy stood in his way, it is a story of many millions of today's youths.
That is why he asked us to understand his story first before judging him, a life of toil, struggle, and living in a badly managed country.
As I always say, critical thinking leads us to understanding the relatedness of things and issues!
Even if they go to school, there are no jobs, even if they are talented singers, who buys their music?
Even those who needs drug addiction rehabilitation, they have nowhere to go because looting has destroyed mental healthcare facilities!
https://youtu.be/5XKAkTmPZSs
Content created and supplied by: MangenaC (via Opera News )