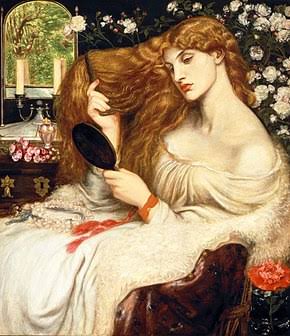 If we look back at how it all began, we find that, worldwide, sex and gender issues have been expressed in oral traditions such as myths and origin stories, fairytales, animal fables, love poems or cradle songs and proverbs. Such oral 'wisdom', transmitted from generation to generation, represents a fascinating cultural history. Proverbs, the world's smallest literary genre, are a most telling part of that serial narrative about humankind. They are our main topic here, but a first brief look into how men and women came into being, as presented in creation myths is an illuminating point of entry.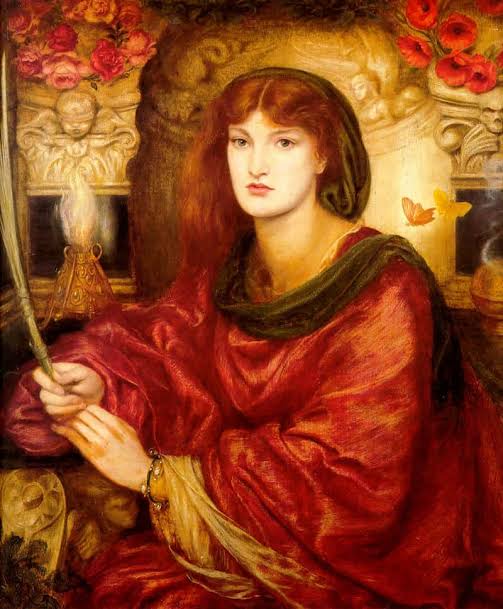 In some Jewish folklore, such as the satiric Alphabet of Sirach (c. AD 700–1000), Lilith appears as Adam's first wife, who was created at the same time (Rosh Hashanah) and from the same clay as Adam – compare Genesis 1:27 (this contrasts with Eve, who was created from one of Adam's ribs: Genesis 2:22). The legend of Lilith developed exitensively during the Middle Ages, in the tradition of Aggadah, the Zohar, and Jewish mysticism. For example, in the 13th-century writings of Isaac ben Jacob ha-Cohen, Lilith left Adam after she refused to become subservient to him and then would not return to the Garden of Eden after she had coupled with the archangel Samael.
In the Renaissance, Michelangelo portrayed Lilith as a half-woman, half-serpent, coiled around the Tree of Knowledge. Later, her beauty would captivate the English poet Dante Gabriel Rossetti. "Her enchanted hair," he wrote, "was the first gold."1 Irish novelist James Joyce cast her as the "patron of abortions.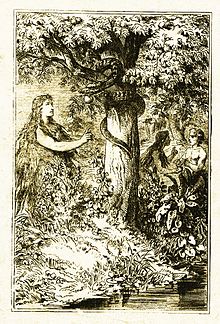 Although Lilith is controversial some feminists have used her as a symbol of empowerment. For example, one Jewish feminist magazine is called Lilith labels itself as an "Independent Jewish Woman's Magazine." The publishers use Lilith as a title because they believe she is a symbol of independence. However, those who still think of her as a demoness could turn it around and once again label feminists as male bashers or men-haters. They see Lilith as wicked and vengeful towards men and children. With any symbol or icon used by feminists, especially within a religious context, there will be controversy and opposition.
Some believe that this story is a serious attempt to explain the death of infants, while others are convinced it is a humorous tale of sexual quarrels and unsuccessful angels. The Lilith of this story confronts both Adam and God: she defies patriarchy, refuses a submissive sexual posture,and in the end refuses marriage altogether, preferring to become a demon rather than live under Adam's authority. Notice that Lilith flees to the Sea of Reeds:the place where the Hebrews will one day go free from slavery. In this version of the Lilith story, Lilith becomes what all tyrants fear: a person who is aware she is enslaved.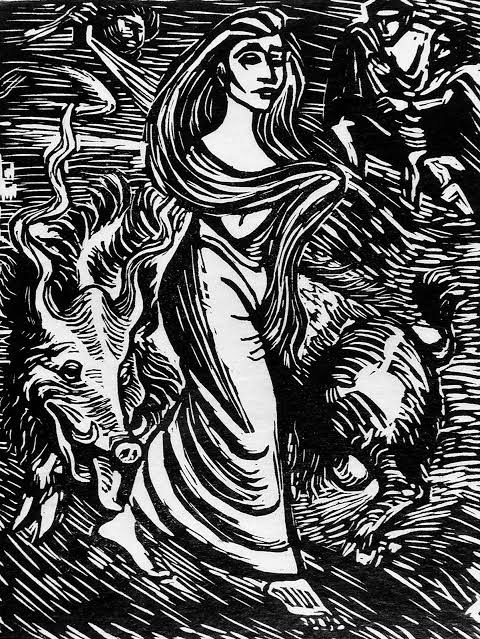 Source: https://en.m.wikipedia.org/wiki/Lilith
Please leave a comment on what you think about this and don't forget to share article and follow me when your done for more great articles 
Content created and supplied by: LehlohonoloBethuel (via Opera News )