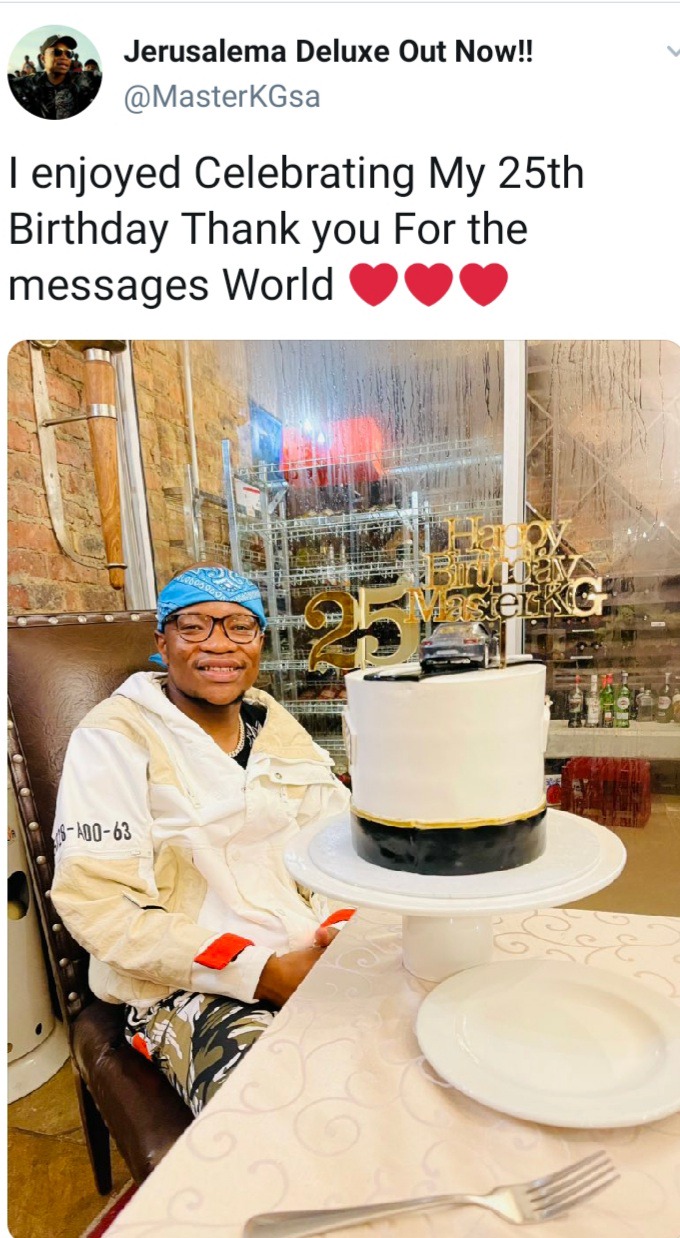 Kgaogelo Moagi, known professionally as Master KG is a South African musician and record producer. He is a young adult who was born in 1996 on the 31st of January and he is currently 25 years old. His album Skeleton Move achieved acclaim including an AFRIMMA Award for Best Artist/Group in the African Electro category. He is also known as the pioneer of "Bolobedu" dance.
Master KG is known for his best and most loved music. He always makes the best hit in each and every year. Last year his song "Jerusalema" was a national anthem. The song was know world wide, that is not something that happens every day so whenever someone reaches that stage they must celebrate and be celebrated.
While some people wait for long time to be known in the music industry, it seems as if some people are born with fame in their blood because Master KG was known at a young age. He celebrated his birthday at a restaurant where they had baked a cake for him. As usual the cake was written his age on top and that caused a lot of people to disagree with him on this matter.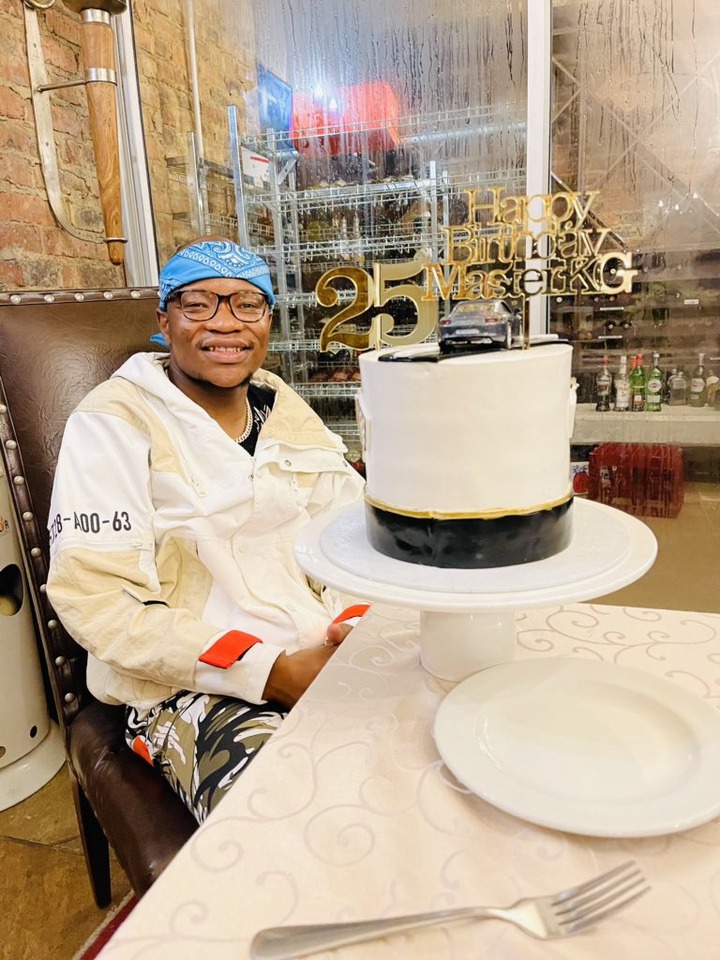 People didn't want to believe that Master KG was only 25 years old. Some people even went on to say he is 30 something years old. Age tends to confuse a lot of people in many cases and people forget that "Not everything that glitters is gold".
See people's comments on this matter.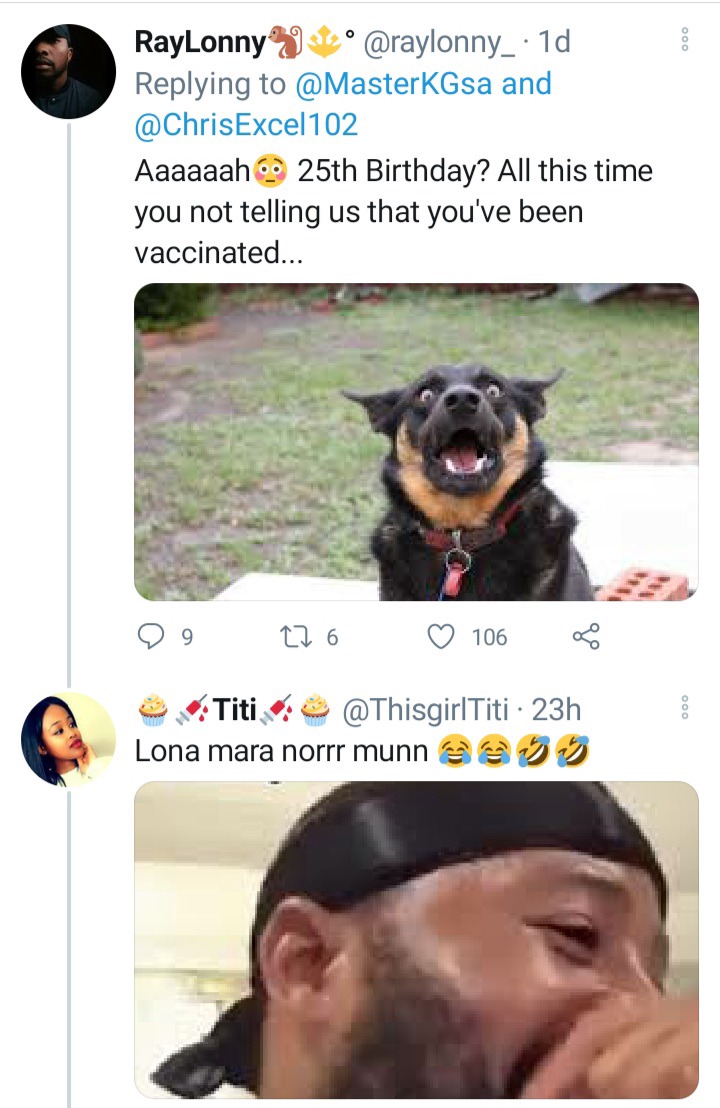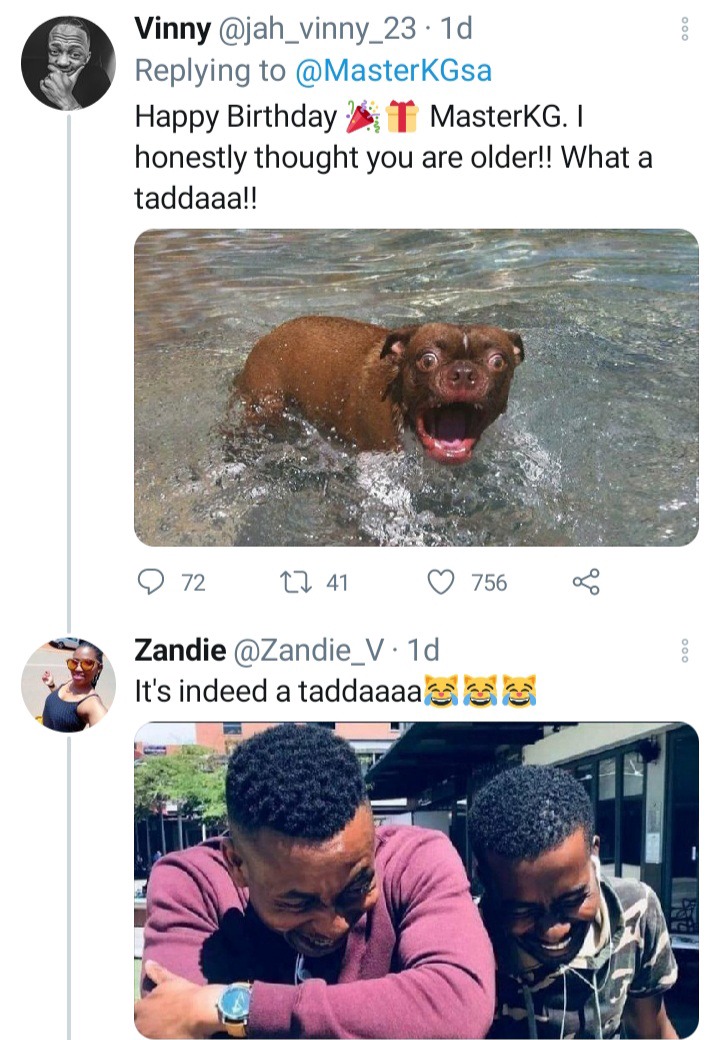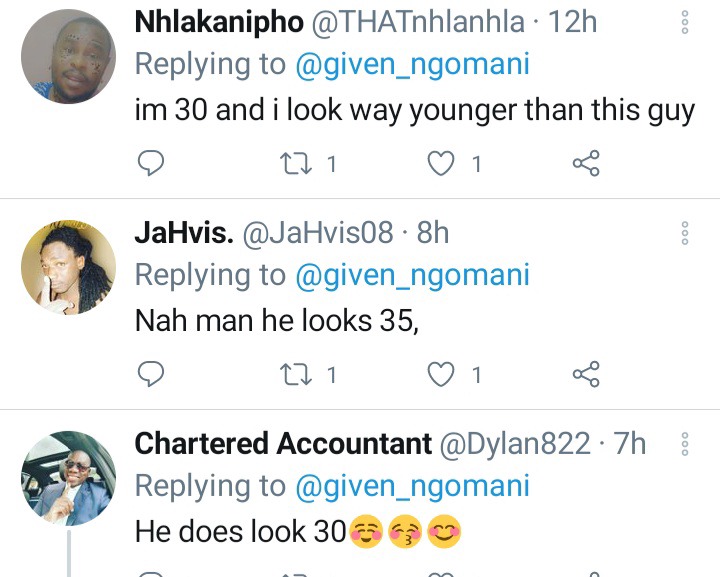 Content created and supplied by: @Happy (via Opera News )