A picture of a woman have been going viral on social media after her picture was shared on social media .The woman is a policewoman and her picture wearing a very short skirt to work.
Many people on social media were debating on whether it is right for a police to dress like this .Nurses, Soldiers and police are given a dress code on how they should grace and present themeselves to the public.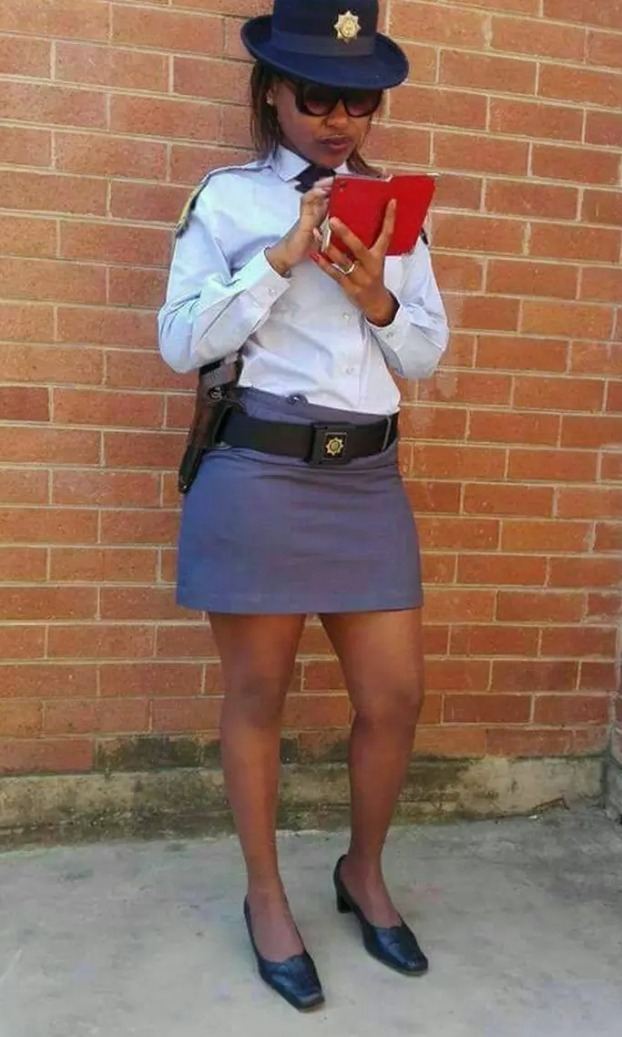 Does this woman represent police really well her dressing .Will people respect her as a police dressed like that .Many believe it is not right for her to dress like that .
What do you think about her dressing .Leave a comment below .
Thank you for reading today's article make sure to like comment and follow for more articles from me. Remember to share this article to all your friends and family and comment down below.
Content created and supplied by: Mzansi_Entertainment_News (via Opera News )