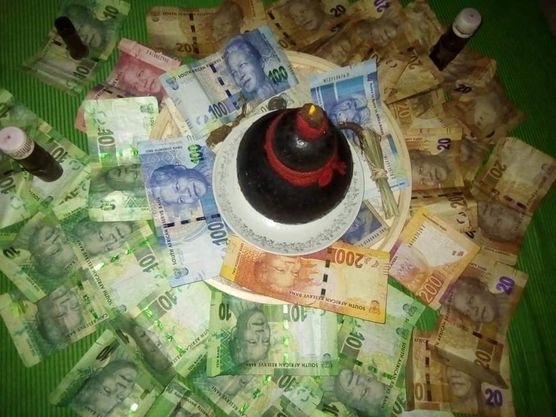 Ukuthwala for money and riches comes in all sorts of things but most common it's with snake and amaboys. And many only limit ukuthwala to these forms of ukuthwala. Even though ukuthwala differs but danger still remains the same.
Ukuthwala Ngedlozi for money and riches it's when you high Jack your ancestors to only work for you and turn their back on your other family members e.g your siblings and other people who are related and close to you.
Have you ever wondered why is it that oftentimes you'll found someone becoming very successful and rich meanwhile other family members suffer and struggle to make ends meet. It could be that bathwele Ngedlozi and idlozi it's only working for them and has turn its back on other family members.
The down side of ukuthwala Ngedlozi it's that you will become very successful and rich but at the expense of your own family and won't be able to even help them when they suffer and struggle to make ends meet and you won't enjoy that success or riches.
You hear oftentimes many traditional healers deceive many in believing that ukuthwala Ngedlozi is safe meanwhile dangers and consequences involved are dire and far reaching.
God and our ancestors know what we need and must stop trying to do things that will make them to turn their back on us, in due course they will provide. Let us stop in trying to cut corners and want quick riches and end up doing things that we might regret for the rest of our lives. Ukuthwala for money and riches it's never an answer.
Share, Comment, Like, Dislike, Thank You For Your Support.
Please Follow My Page - MzansiHotNews.
Content created and supplied by: MzansiHotNews (via Opera News )