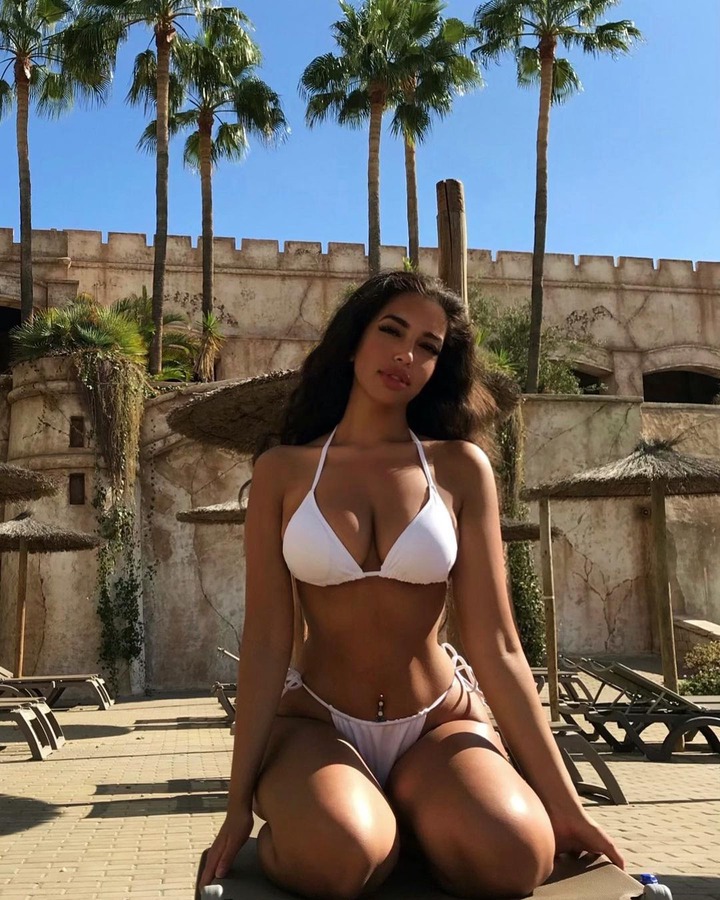 Hello. I've had a Friend With Benefits (FWB) since last November and i've just found out that he's lied to me the entire time about not having a girlfriend.
I don't know how to deal with the situation. I've asked my friends and they have different opinions on how I should handle it.
Basically, he's originally from Italy and he's lived away from home since his teens and now he works in the UK. I originally met him on a night out in November 2019 and we went home together. When I'd sobered up the next morning I panicked that he might have had a girlfriend and I couldn't remember asking that question the night before. But he assured me that he didn't have a girlfriend. Before he left, we exchanged numbers and started following each other on Instagram. There was no trace of a potential GF on his profile so I thought he was telling the truth.
Over the coming weeks, we'd reply to each other's stories, but no major chatting. It felt completely harmless after all, we were both single, plus I never really expected to see him again.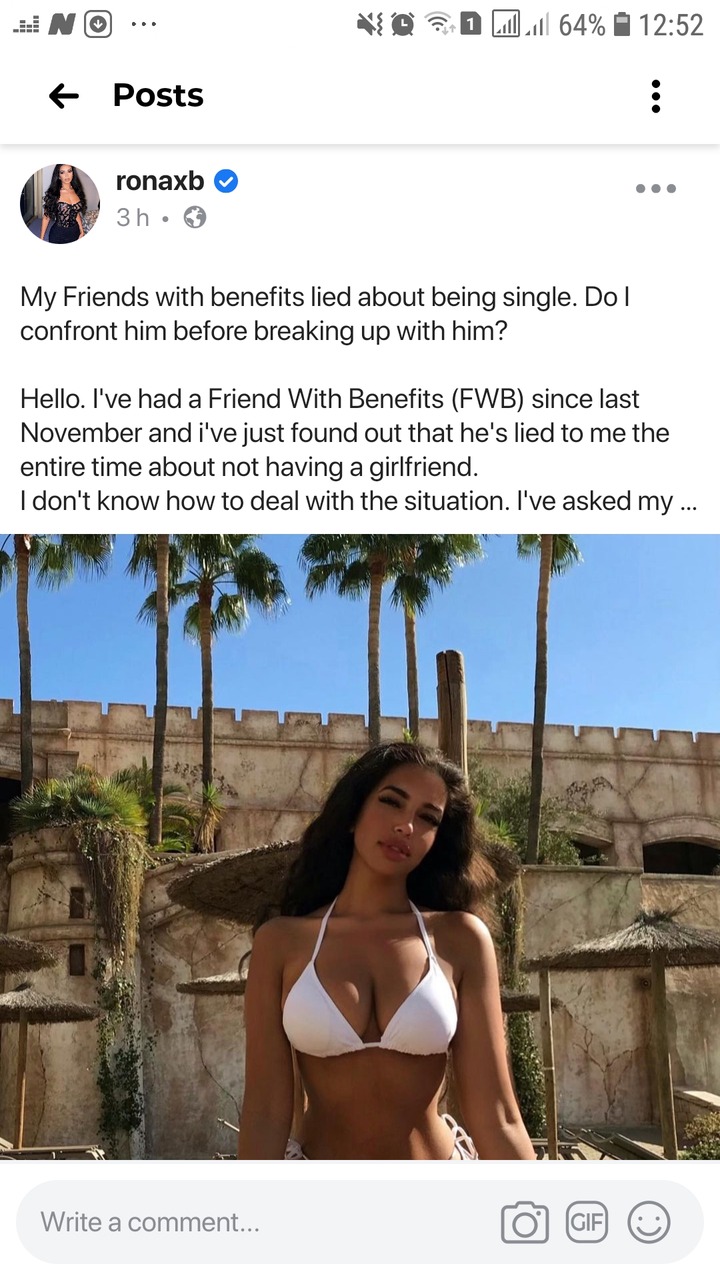 But a few weeks later, he asked if I wanted to stay over his. I wanted to, but I asked him again whether he had a girlfriend or not, just to be sure. I didn't want to be the other woman and I wanted to make it clear from the start that I didn't tolerate any form of cheating in the slightest, and that the main condition I had for us hanging out with these benefits was that we were both single.
After I asked him this, he rolled his eyes at me and said 'No, I don't have a girlfriend, you've asked me this before'. So I took his word for it as I had no evidence to suggest he was lying and since then we've been friends with benefits, hooking up every now and again, sending messages (never photos!) back and forth, just having some fun. He'd go back home every other weekend or so and we'd either meet up before or after he came back.
Last week I saw him and he said he was going back home to Italy in a few days last minute. I asked him if he was excited because he hadn't been back home in months and he said yes, he had big plans with friends and they were going to Tuscany and eating at this famous restaurant. And that was basically the end of that conversation.
A few days later (while he's home), one of my housemates, who he has met a few times, had her boyfriend over our house. I'm friends with him too so we had a catch-up the three of us. Then my housemate was telling her boyfriend about the "arrangement" I had.
He asked to see what my friends with benefits looked like so she went on his public instagram account (although they don't follow each other on there) and he'd put a story up. I thought it was weird because I hadn't seen a story come up on my profile from him on that day, and normally he came up at the top because of the algorithm. She looked at it and said 'he's with a girl'. She showed me the story and there were pictures of him in Tuscany, like he said, but there were pictures of him and this girl. He told me he didn't have any sisters so I thought maybe it's a friend he mentioned but they were holding hands.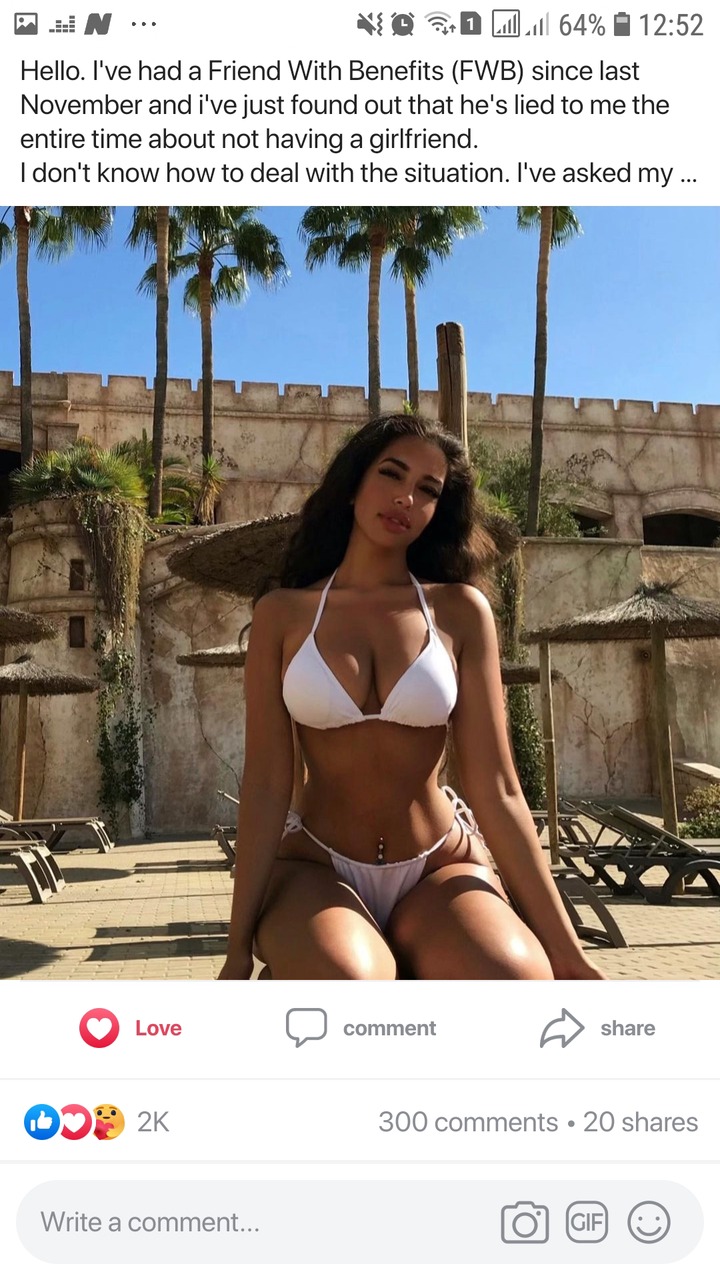 He'd tagged the girl's account on the story so we clicked on it, and he was all over her page. It was clear that they were in a relationship, even though there's no trace of her on his profile. I don't know whether it's a monogamous or open relationship, but it was clearly serious on her behalf because she'd posted a lot about them. The posts on her profile also date back long before I met him, so they were clearly together before I met him! What I also can't believe is that he purposely tried to hide the story on his account from me because I couldn't see it when I looked at it on my phone, only my friend's. God knows how many other things he's hidden from me on.
I have to end this with him now. I'm so angry and hate the fact that he thinks he's being clever, getting away with it, pulling the wool over my eyes when I explicitly said I don't tolerate cheating and we both need to be single.
I don't know whether to just ignore him and pretend like he never existed or call him out on it and then ditch him? Do I tell his girlfriend, because even though I don't know the circumstances of their relationship (she could be very aware he's like this), I feel awful? Or should I tell him that he needs to come clean to her? Should I wait until he tries to initiate conversation with me to bring this up? I'm so confused, I don't know how to deal with this situation. All I know is that there is no more FWB arrangement from here on out.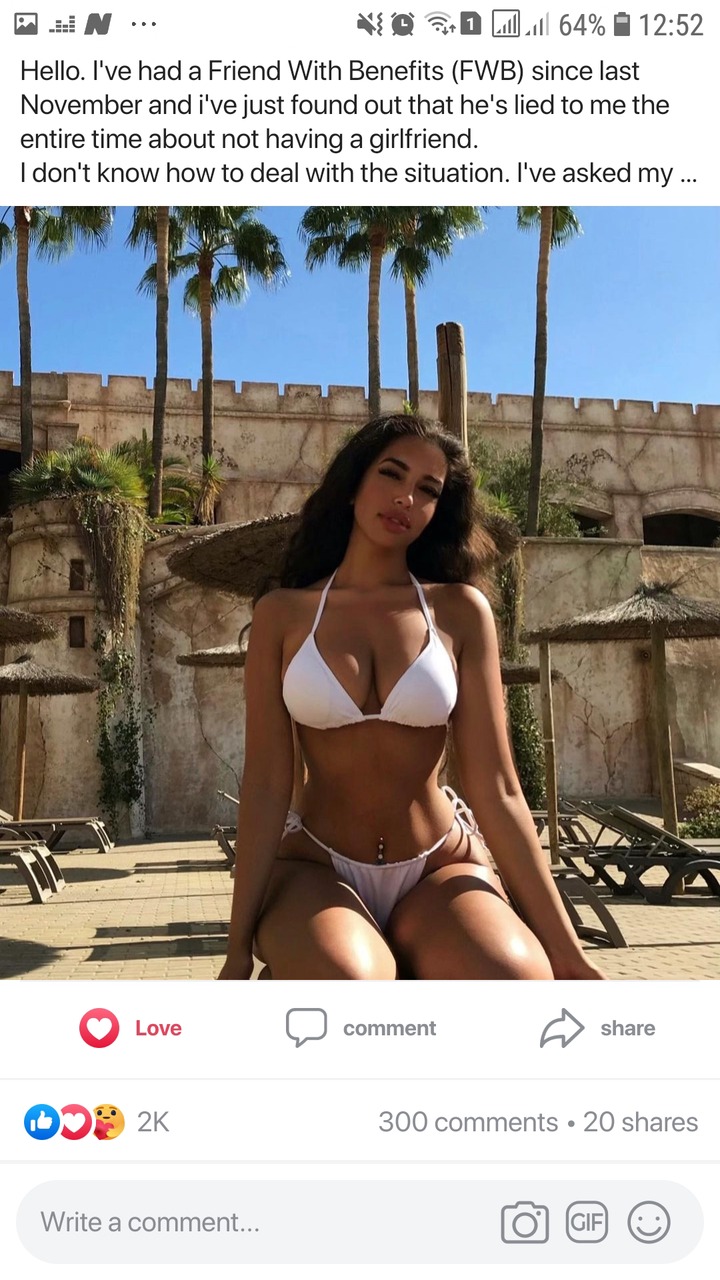 Content created and supplied by: KINGNEEZY (via Opera News )