She is well known as Larona, she was best loved and also appreciated. Many followers loved and also appreciated her for the character she has been portraying on the River. Many people have made her trend because of her looks, beautiful looks and also personality. 
Many people have been complaining about her on social media and also because of the character of Tumi. Some have advised that this is a story and also that it is nothing personal.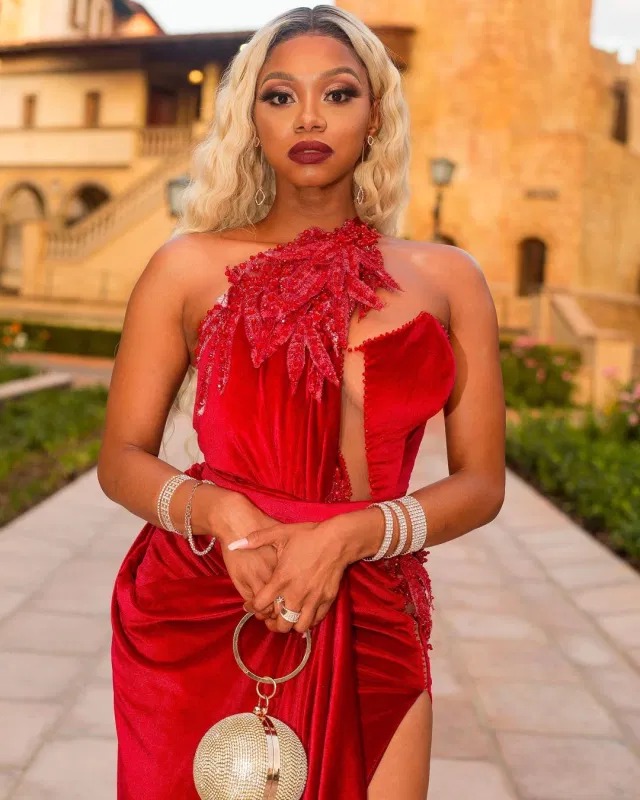 "Guys can we please not be mean. Nothing wrong with saying you didn't like Larona's acting or she wasn't killing it as Tumi. But what we must not do is tweet hateful messages that would demoralise Larona or attack her person. You want new people on TV, right? Be nice," these words were shared by Kgopolo on twitter.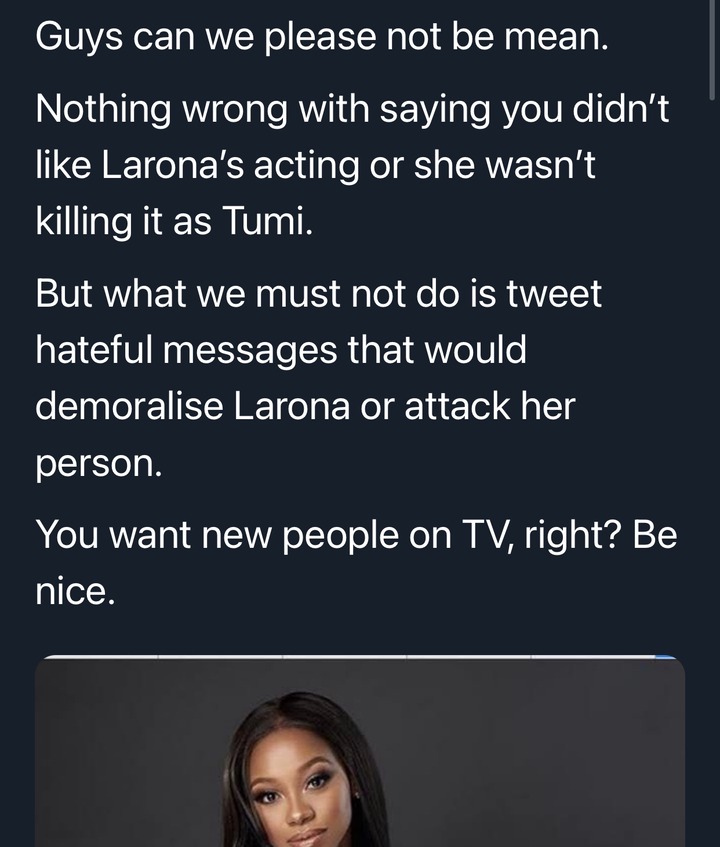 Link to the full post and comments- https://twitter.com/philmphela/status/1357781819744206848?s=21
@Melisa, "Mazet is barely killing the role as Mazet on Gomora but I see how that can work or someone like Seipati from Scandal would have killed it but the role is huge though Larona did her best and credit to her"
@Bongani, "I consider myself a very discerning consumer of film/television and I don't understand this growing sentiment that she can't act. I find her performances very believable."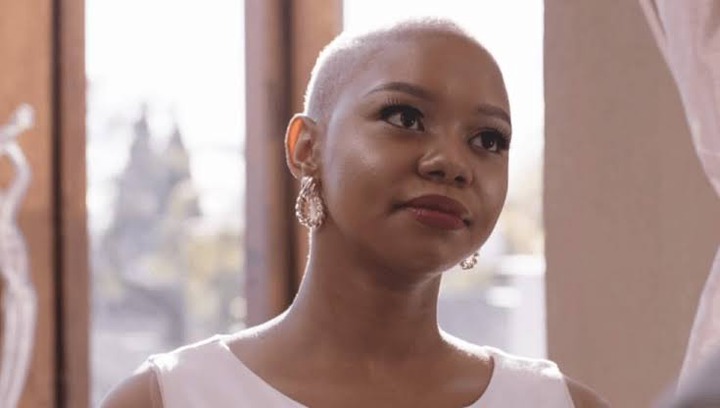 @Lebohang, "She kept changing the script because she didn't like it and made it difficult to work with it was not only because of Tumi but her actions towards the crew as well"
@Courage, "I can't imagine what Larona could be going through facing so much hatred. Such things can literally break you down, especially when that job ends."
Some followers have tried by all means to defend her and also they have explained that she should be credited. Some followers explained that she has tried her best and also that not everyone is perfect. Many have tried involving Mazet and comparing the two based on their acting skills.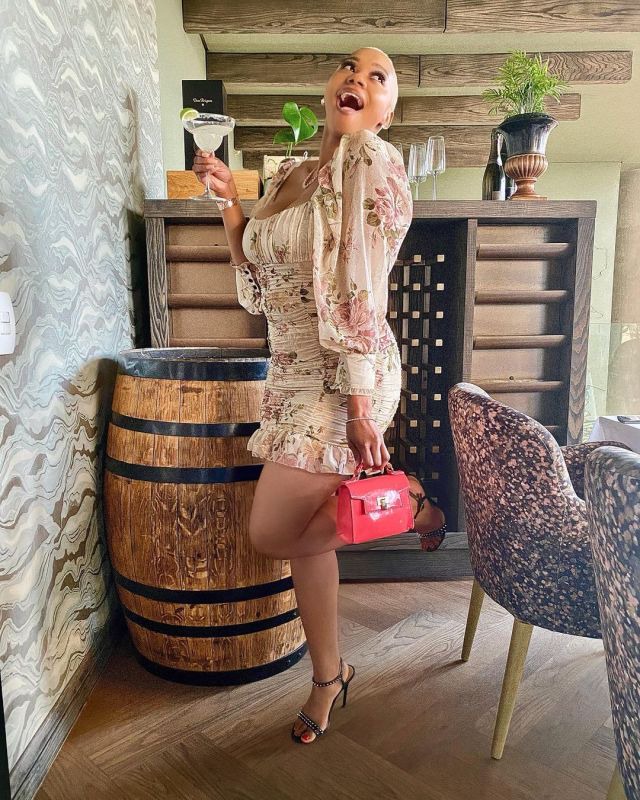 People need to understand that acting skills are different. As much as someone is an actor or an actress they can not potray some characters the way followers want. Fortunately Tumi has not even entertained followers or even replied to the hatred and negativity she received. 
The negativity and also hatred that is received by this character has caused a stir on social media. This led to big people who have so many followers on social media to raise the issue. They have been telling followers that they need to stop treating her as such and also, they should remember. That the character of Tumi is also scripted and she is just following the instructions as told. 
SOURCE: SOCIAL MEDIA TWITTER 
Content created and supplied by: TumiMore (via Opera News )