Many people don't ever miss out on just anything because of social media. Without interactive social networking an influx of people would be so bored. There are those who spend the whole day on social media. They load their cellphones with monthly data just to scroll up and down on social media and read what other people posts, including the news to keep themselves busy and updated.
Because of social media, secrets are no longer secrets as they get revealed. A large number of people got exposed on social media, even when couples split-up they tend to splash their dirty laundry via posting on social media, that's the modern day trend regarding spousal relationships.
There's a picture that's trending on social media that got people talking about it almost everywhere in the country of South Africa. This one right here :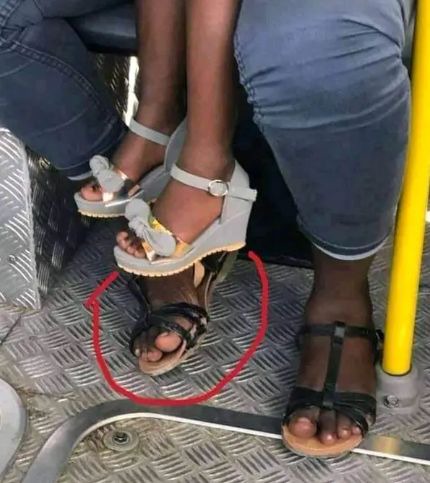 If you gaze at the picture you will see that the mother's shoes are not in a good condition at all but her daughter's still looks as good as new.
This is something that a lot of mothers out there fail to do for their kids. They get SASSA child grants but always gamble with that money. Kids starve and wear torn clothes for their mothers are not wisely spending every cent they get. The reason government devised child support grants is because they know that other kids' parents are jobless which means impoverishment will wallow in their family if nothing is done.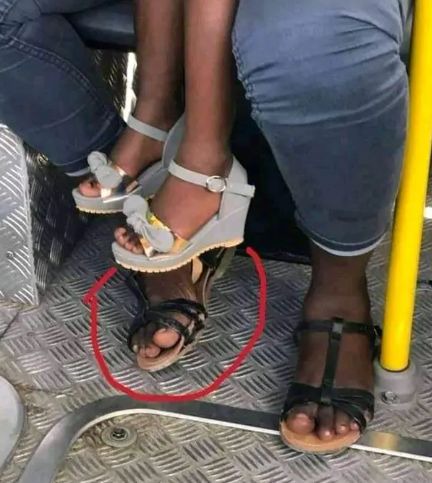 This woman got praised by people from across the country for what she is doing for her daughter.
"Why can't they sacrifice? Can't they wait until they can afford to have children", one of the social media commented.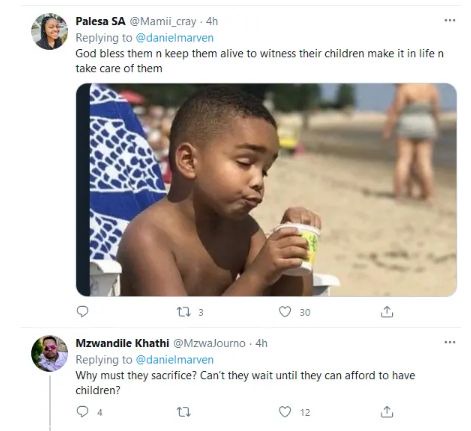 @Sir_Pride : "that's not a practical solution. Other people are always going to be poor until they die.
And we do not always plan to be in some situations, divorces happen and one parent neglects the kids. There are a lot of dreadbeat dads out there too".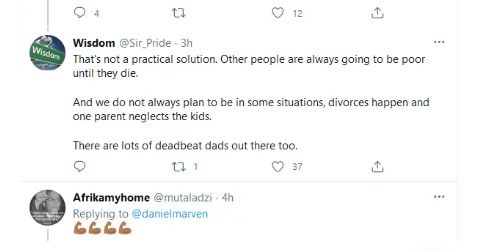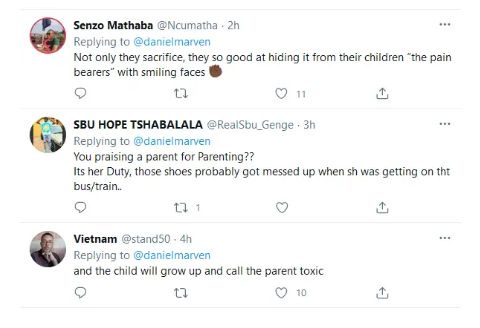 May good parents keep being good parents to their children, one day they will reap the fruits of being good parents when their children are successful!
Content created and supplied by: Septic (via Opera News )