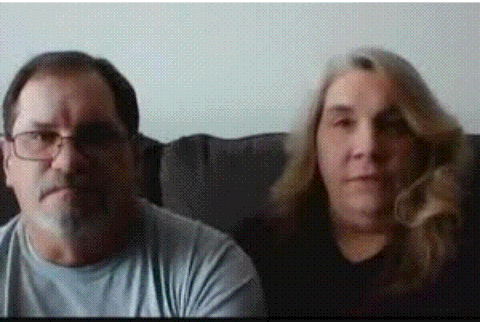 A couple of previous cohorts in Indiana who reconnected many years after the fact on Facebook made a stunning disclosure: They're tragically missing twin kin. 
Karen Warner, 51, said she discovered her natural mother's name a couple of years back when Indiana unlocked appropriation records, and the disclosure accompanied an amazement: she had a twin sibling. 
Warner said she looked for help from different selection sites to attempt to locate her tragically missing sibling. 
"Everyone kept concocting nothing since we didn't have a name to pass by or anything," Warner told WTHR-TV. 
Warner said the enormous break came when she got neighborhood casting a ballot records with a rundown of three men who shared her introduction to the world date. 
The third name on the rundown, Mike Jackman, stood apart on the grounds that he was a secondary school colleague who she had truth be told, as of late reconnected with on Facebook. 
Warner said Jackman a Facebook message saying they may be twin kin, and the pair had a DNA test played out that affirmed their association. 
"It's made up for a shortcoming in my life I didn't know was there," Jackman said. "There was an out thing there, I didn't know was there and now it's here. She's here." 
The kin said they presently talk consistently and get together a few times each week. 
"We're two peas in a pod," Warner said.
Source:www.massiveupdates.com
Content created and supplied by: Sihlengadlela26 (via Opera News )