As talented as moon child is , she still make time to mingle with the camera and let her fans knows how her day is going . Moon child has been accused of many things when growing up . She got rejected from her family and friends when she was trying to make it in life .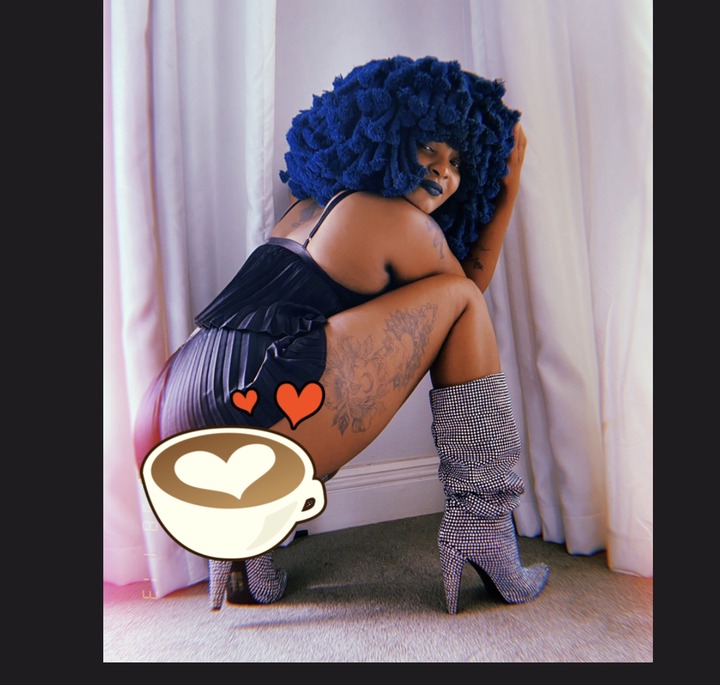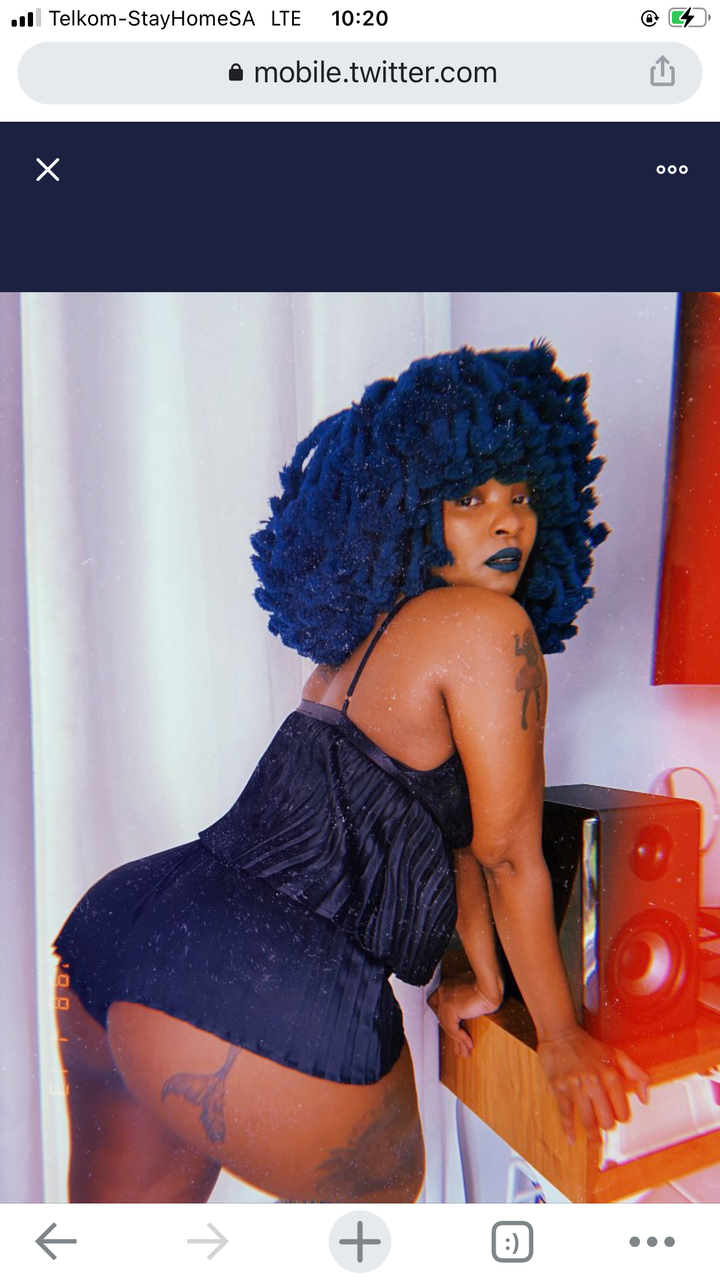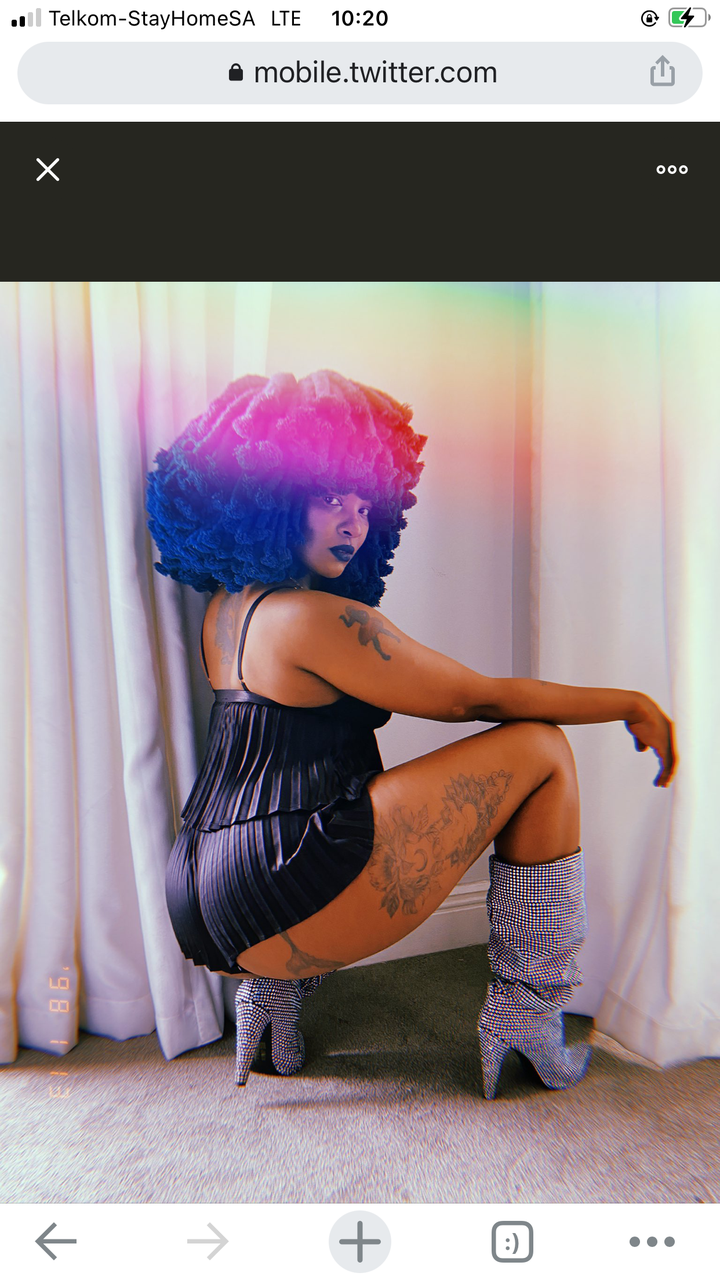 Sanelisiwe Twisha was born on the 20 November of  1987, the name Moonchild came to be well known to the public because of her hair. This is how she wanted everyone to know her .She is a South African musician and dancer.her signature blue-colored hair and her self-created music genre called "Future ghetto punk" has made her to be this popular and famous , she managed to get her fans to like her even more after listening to her music 2. She is from Port Elizabeth.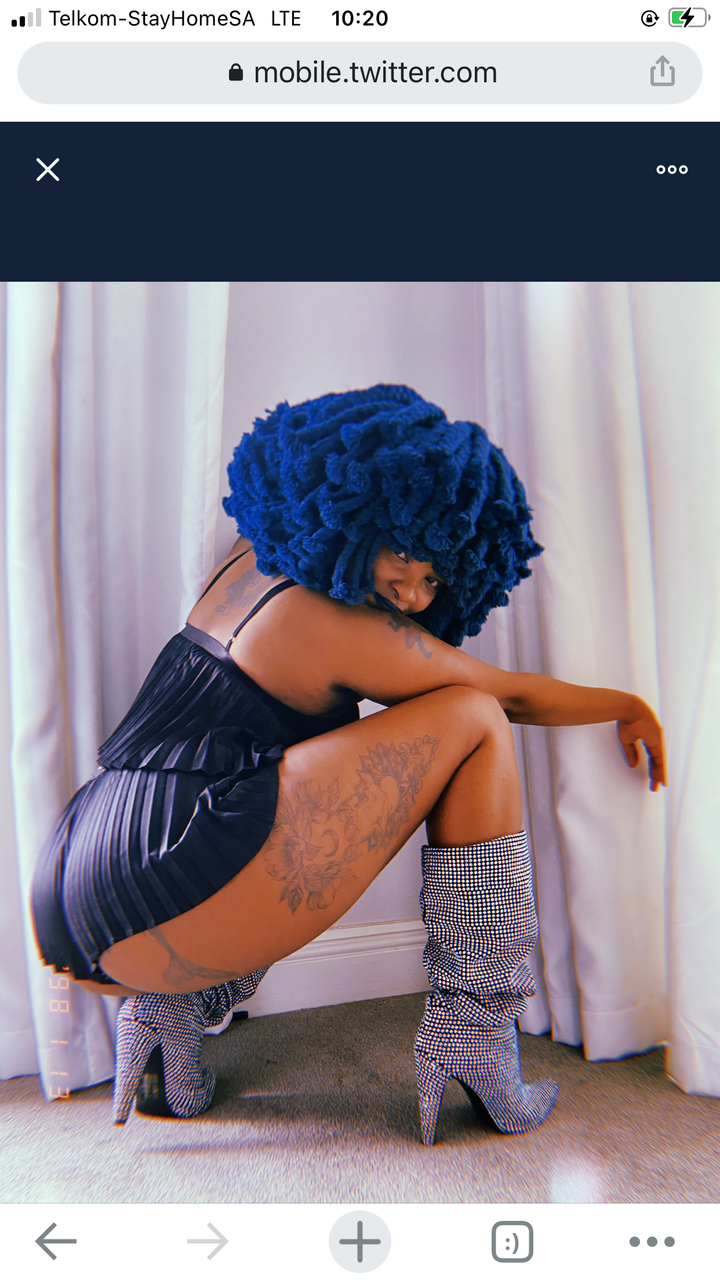 Today this beautiful soul tweeted her pictures on Twitter and had her fans all over the moon , she is not a model but her pictures attracted so many people to an extend where they even tagged modelling agencies asking them to hook her up with just a one gig to showcase her other talents.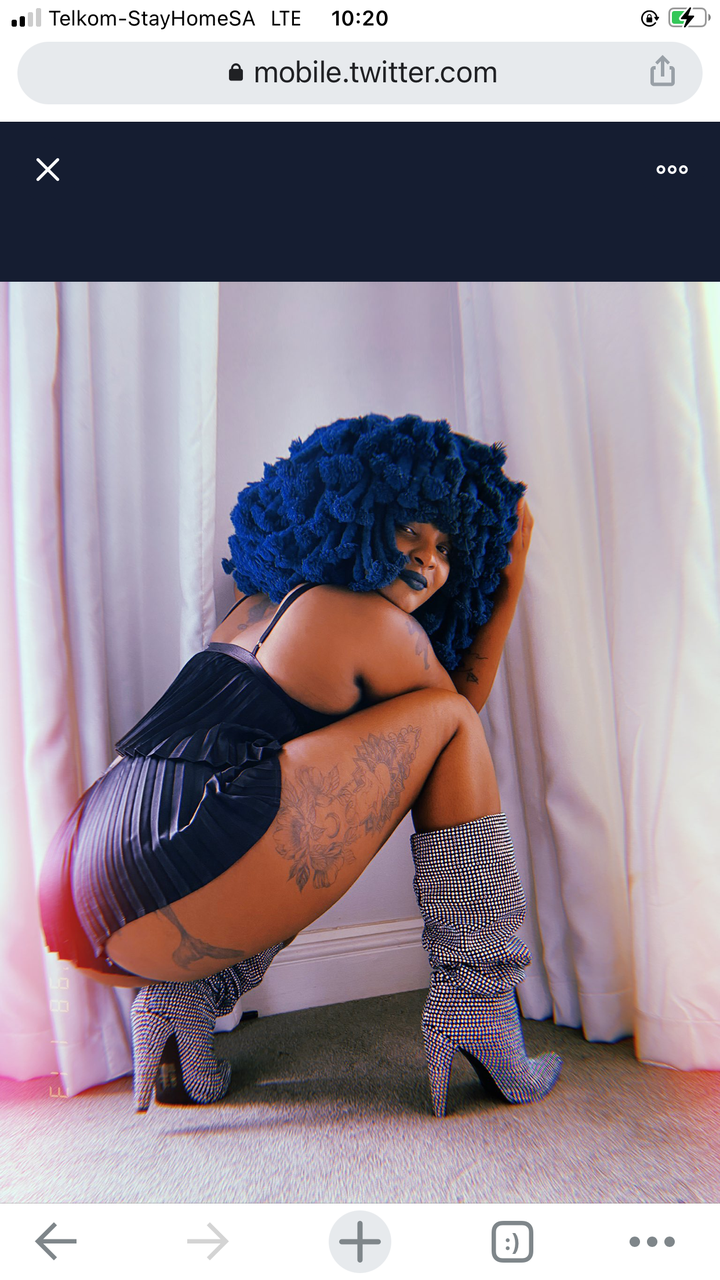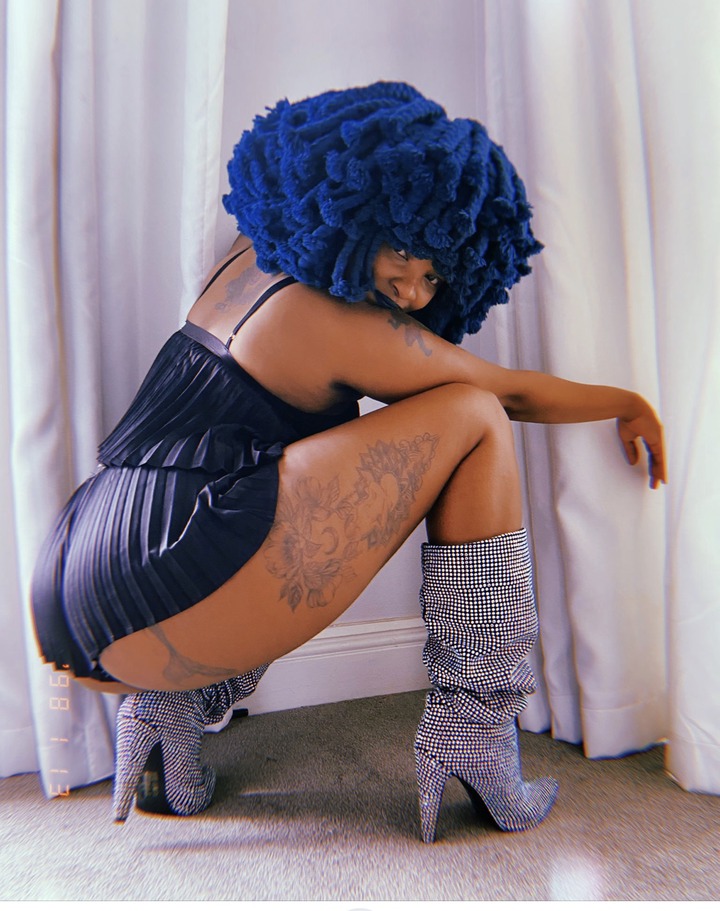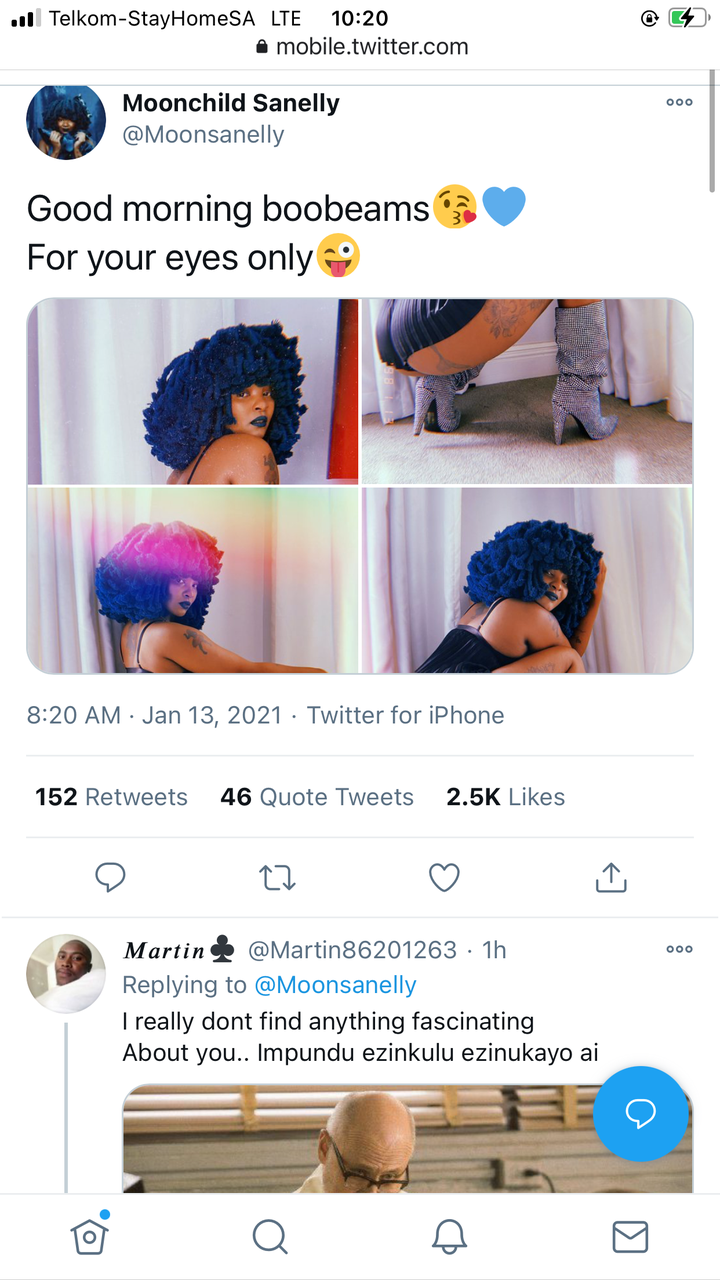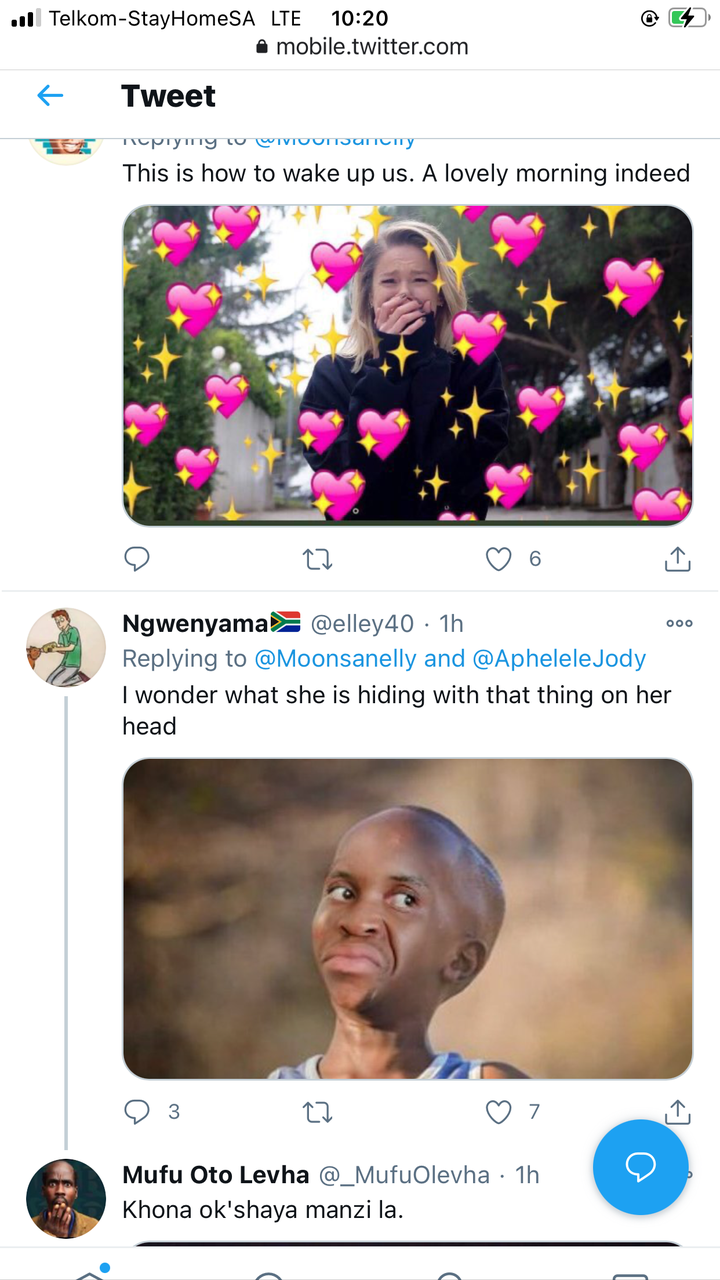 I think her calling is into music although she is beautiful, remember not everyone will be models , we all have different callings and in this case moonchild's calling is into music . I agree she is beautiful and all that but I don't thing she would survive or let alone making a career with modelling . 
Content created and supplied by: Makungu56 (via Opera News )