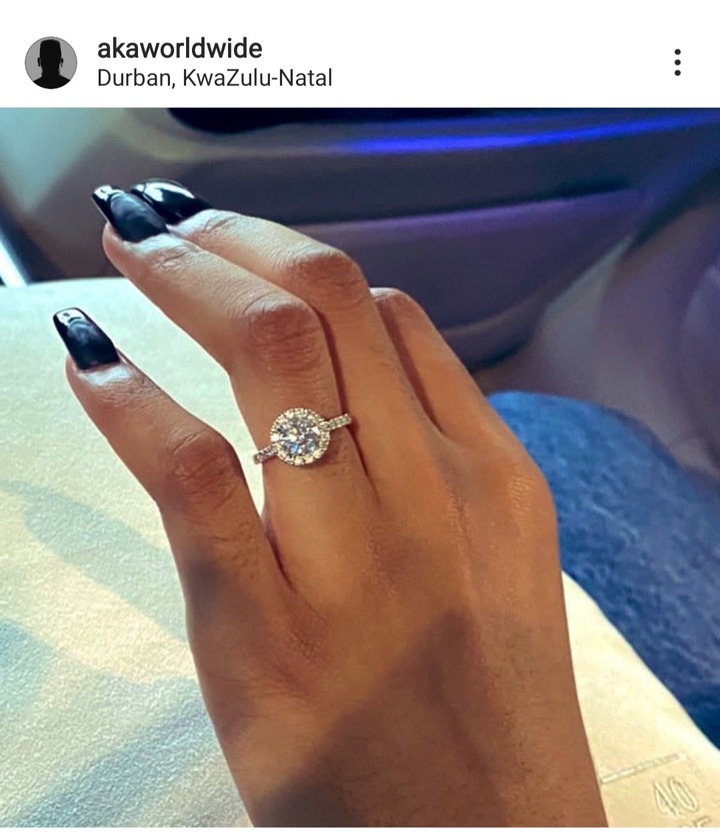 Image :AKA's official Instagram page
Fellow South Africans, I know you were not expecting this,especially ladies who were strongly crushing on AKA,it is my deepest regret to convey the news that Mega is officially off the market. He took to his Instagram page to share the news where he was seen posting his "lekker 21 year old's" hand with a sizzling engagement ring. The lady who goes by the name of Nellie Tembe on Instagram is usually referred to as the "lekker 21 year old" after AKA posted her on Twitter and called her a lekker-meaning smart and nice ,21 year old for she really is 21.
These news should come as no surprise since AKA has been very public about their relationship, and even rapped about her on one of his songs. He's also been constantly posting her on social media, most recent being one on February 14th,Valentines Day,where he posted them together and captioned it :2 ponytails,One Love as they both have ponytails in the picture ,seen below.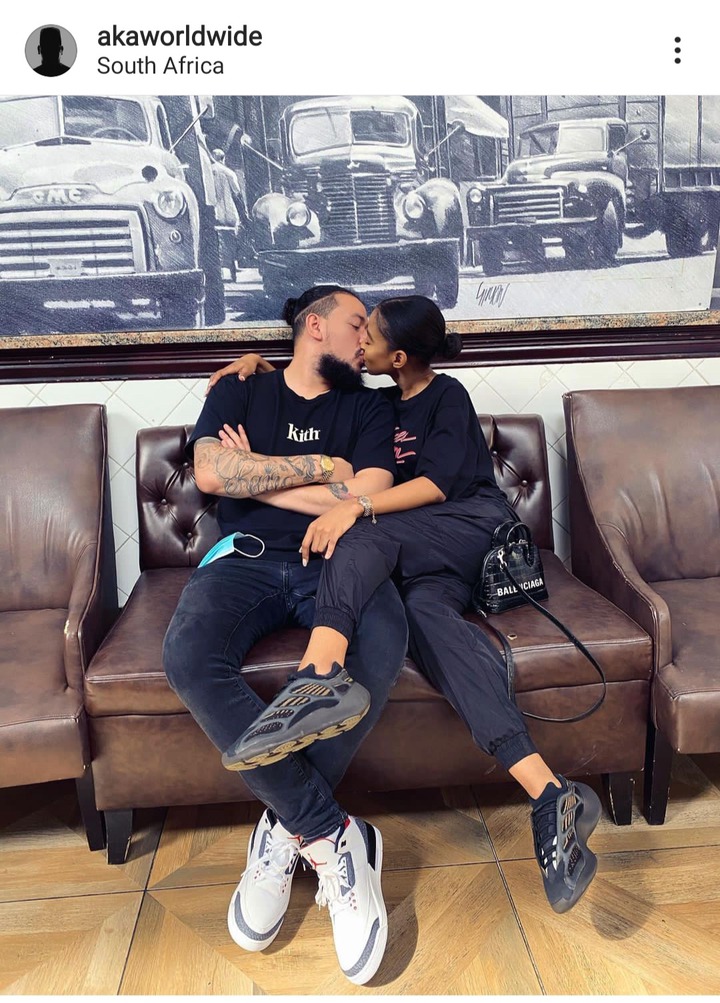 Image :AKA's official Instagram page
Obviously, some still had doubts since there was no caption on the photo with the ring,so AKA posted a video on his story where he jokes with his bae and asks her not to post about their engagement. Nelly's friend also posted the same picture congratulating them.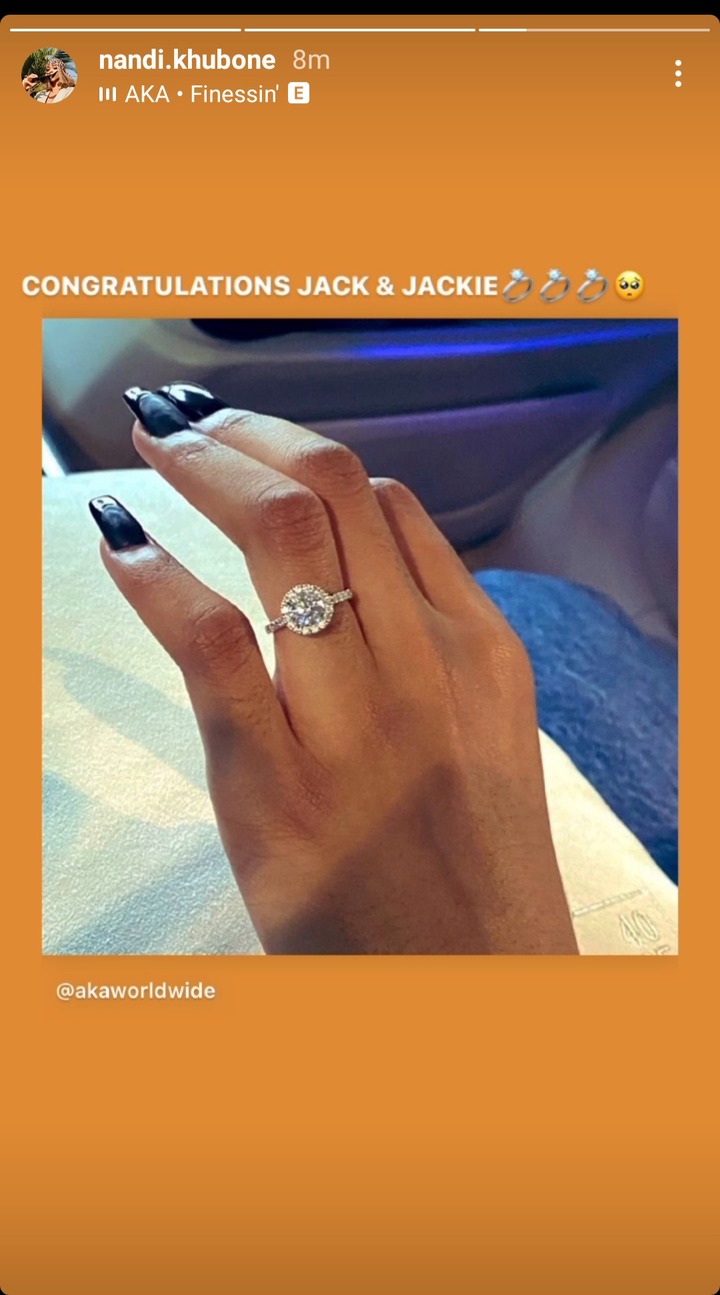 image: Nandi Khubone's Instagram
Well we wish them nothing but the best on their journey. What do you think about this engagement, is it a publicity stunt or real love? Feel free to share and comment your views down below
Content created and supplied by: Nommy_entertainment (via Opera News )