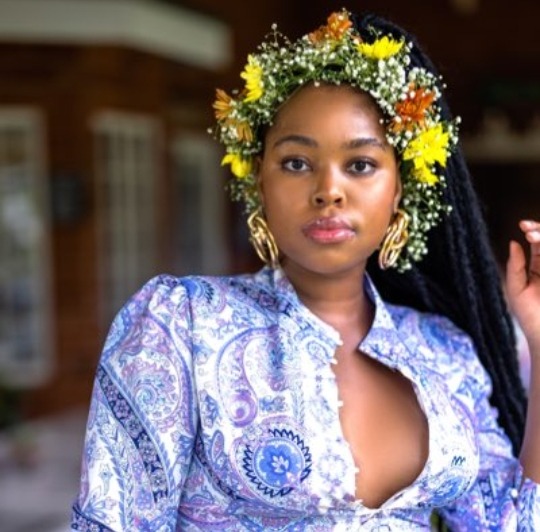 It all started with a tweet user, Karabo Mthiyane after she announced that her father's 24 year-old girlfriend was told to buy her a birthday gift.
The girlfriend went to instagram, on her insta stories and posted this qoute "mommy duties"
When she wrote it sounded like she was shocked to see this, to see her write this on her instagram story.
Just like anyday, everything on social media is turned into a joke, people made their wild and weird comments.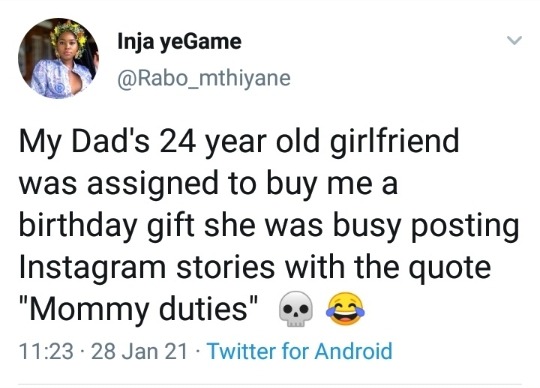 Many people who saw the tweet came up with a "solution" to this, someone suggested that Karabo must date her "supposed" stepmother's father.
Quoted below, "I mean you can always go for her Dad too, you will be stepmother to your own stepmother (your stepdaughter) and be your Father's mother-in-law. Which makes you your own grandmother-in-law"
Imagine being your Father's mother-in-law and your own grandmother-in-law?. Its crazy that someone could even think of that.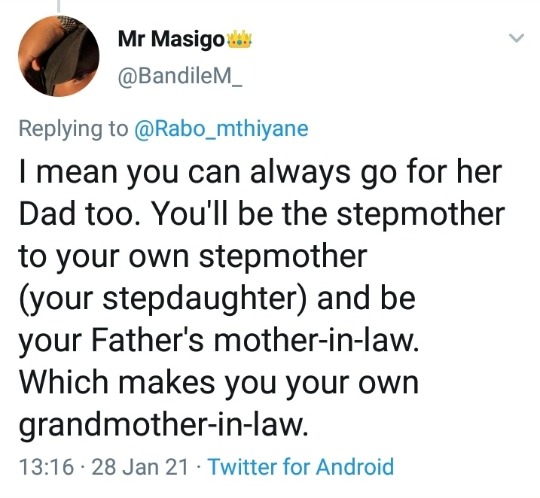 Content created and supplied by: Augustus_tee (via Opera News )