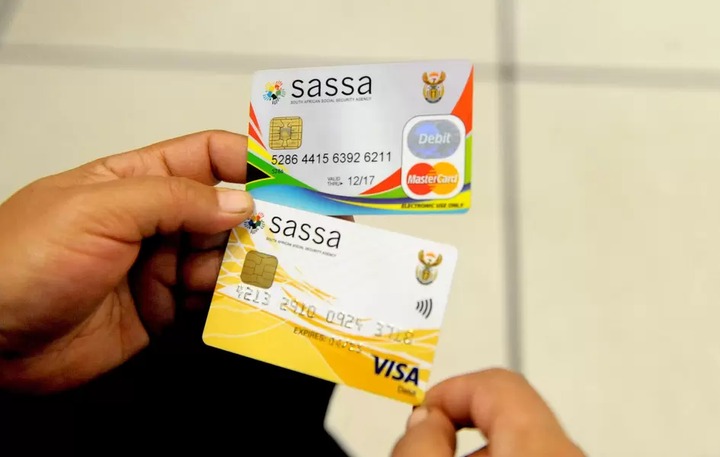 Tonight around the time of 22:05-22:30 South African Social Security Agency chairperson is going to make, a special announcement regarding the Social Relief Distress grant. I'm sure a lot of beneficiaries have questions regarding the grant extension. Note that his going to make this announcement on a radio station called Lesedi FM.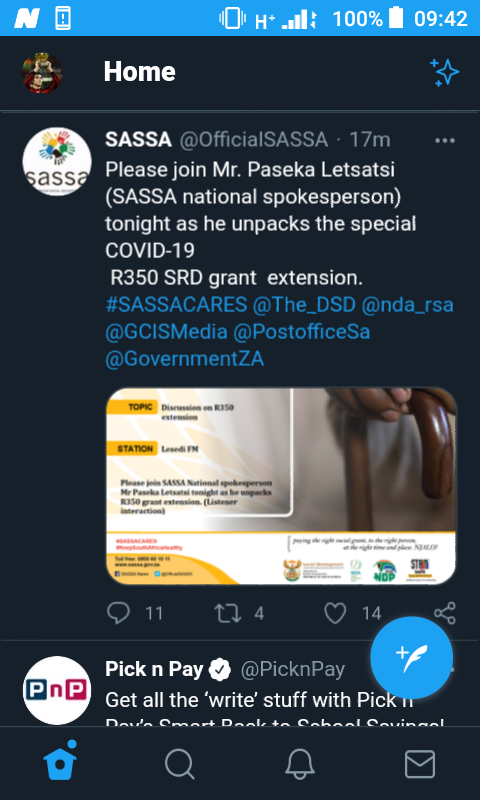 I strongly urge the beneficiaries to tune in at Lesedi FM, Mr Paseka Letsatsi he's going to unpack some special information about the Covid-19 Special. Beneficiaries must never miss this announcement. We know the importance of the grant so I urge beneficiaries to not forget to tune in on the radio station.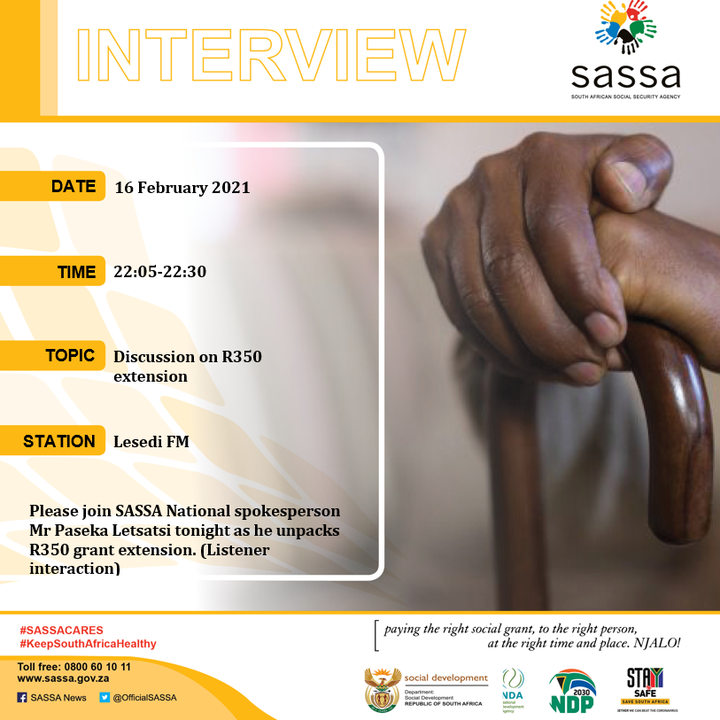 In his radio interview his going to hold today he will be giving beneficiaries valuable information. Because we don't know how the grant is going to operate like, if they're changes he's going to inform us. Please those who are relying on the grant during this difficult period I urge you to tune in and also if you may have questions regarding the grant you may leave a comment on the comments section.
Screenshots Twitter
Content created and supplied by: Sebastian_Gomez (via Opera News )