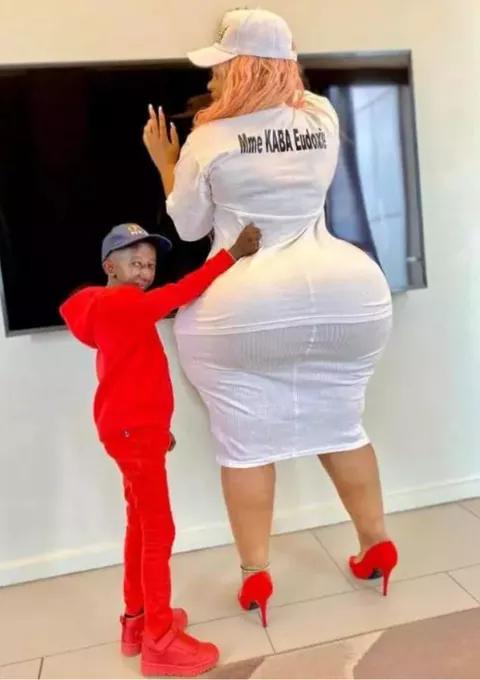 Yesterday, when I stumbled upon a certain photo, I was scrolling through my Instagram accounts, It's that of a tiny man and a very curvy lady, further analysis revealed that the man's name is Grand P and he's a popular and wealthy musician in Guinea, while the lady named Eudoxie Yao is an Ivory Coast model.
Grand P, whose real name is Moussa Sandiana, was born with a rare genetic disorder known as progeria, which stopped him from rising, though Eudoxie Yao, popularly known as "African Kim Kardashian," is a well-endowed lady, many believe that it is either a marketing stunt to expand the Grand P brand ever further, or that the lady unveiled her love affair from the moment the pair announced their love affair. Is she in for the money there? Whether they're pulling an advertisement stunt to promote their name, there are too many questions to ask.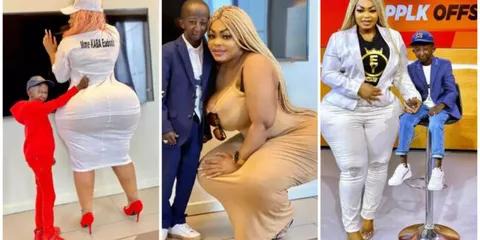 Size doesn't matter, we're content together and that's the most important thing, we both thank you for your encouragement, the physical doesn't count in a partnership with me," these were the exact words Eudoxie posted on her Instagram page, where she has more than a million followers, Grand P on his part said he's going to make his wife the Ivorian model, no wonder Grand P is envious."
On her part, Eudoxie Yao turned her Instagram profile on her first visit to her page to her official page, and you'll see that she's rife with endless numbers of her pictures along with numerous interesting lyrics, one being 'With the love of my life and Guinea's future president, even if I can't be president in my country, at least I can be the first lady down here'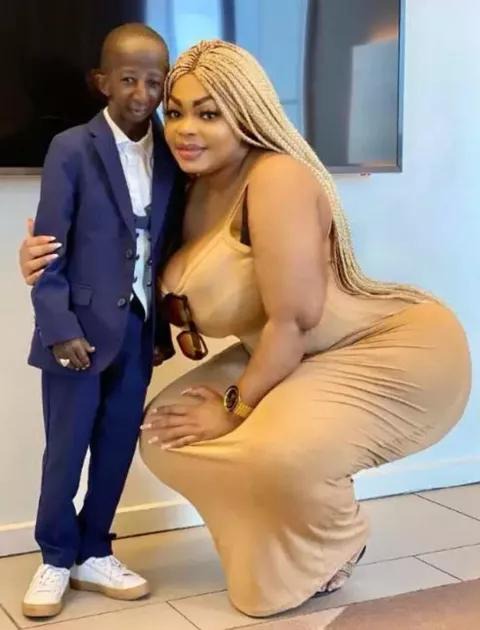 You see the photos yourself, what do you think, remember to follow this blog for more details, leave a post, like, and share. Now the ball is in your court.
What are your views on the article? Share Please Please
Content created and supplied by: LiveChat (via Opera News )