"They prefer data over flowers" 
Thi picture was posted on social media and also this was to prove a point. The pictures have been circulating on social media and also they were showing off how women throw flowers.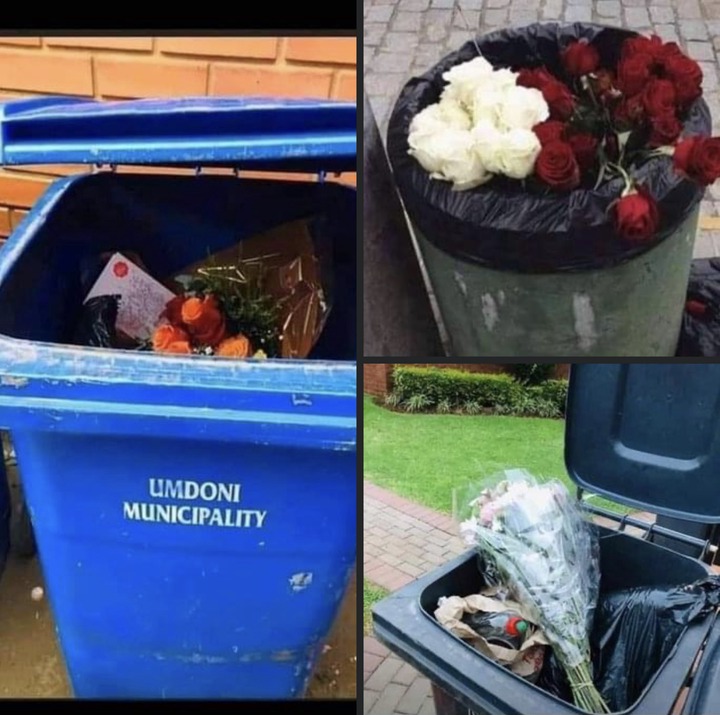 It is always the norm that women should be bought flowers but after the post. This changed so many people's minds anout flowers. The flowers were still fresh and also they did not look dead. 
Yesterday it was valentines day and also many people did not know and also were not sure. On what to buy women and also on what would they prefer.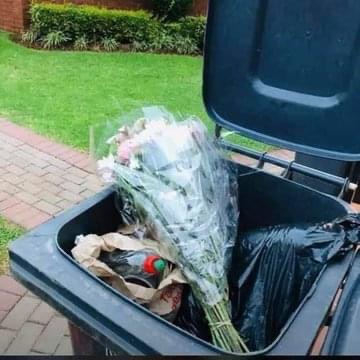 On the pictures it showed about three different dust bins. Flowers were thrown on the bin and also they all looked so fresh. Some have explained that even though they buy them airtime it is still, there is no work as it is useless still. Women love almost everything and also they will never get enough of them
https://www.facebook.com/263710550721444/posts/1095983217494169/?d=n
Content created and supplied by: LeratoHopeSerole (via Opera News )