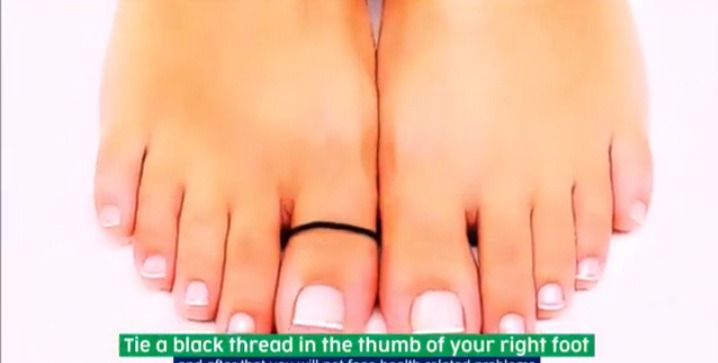 Black is usually associated with negativity, bad energies and bad luck. It is recommended that you should not wear black whilst performing auspicious events. But certain black things can actually bring about good fortune such as black thread and black sesame seeds.
Here is why women tie black thread on their right big toe
If a person has been sick for a long period of time and medical help from medical doctors hasn't been helpful and they have spent a lot of money on medical attention, they will tie this thread.
It is thought that this thread should be tied on the right big toe and it should be on a Saturday. If not on Saturday then Tuesday is the day of the week that's also recommended no other days are recommended other than those.
Did you know all of this that black can actually have healing properties if used correctly? Comment down below.
Please like, comment and share for more.
Source https://youtu.be/dspRi1h0H9g
Content created and supplied by: Health2.0 (via Opera News )