Whilst the picture posted by AKA on Valentines day of him and his now fiance Nellie kissing each other ,captioned "Happy ponytail day" is still in the mouths of South Africans .The rapper took to his Twitter and Instagram accounts a picture of his then girlfriend and now fiance Nellie's hand with a beautiful diamond ring. On Instagram he further commented that the love of his life said yes. Mzanzi found out about AKA and Nelli's relationship back in January 2020 when a video of these two lovebirds kissing in a restaurant went viral and it was still unclear whether AKA and his Baby Mama DJ Zinhle had broken up, although the rapper said he didn't owe anyone any explanation he revealed that he had been single since 2019 and he is grateful for whoever took the video of him and Nelli and posted it. Although Mzanzi found out in January 2020 about the lovebirds the record was set straight in September 2020 confirming the couple.
As if AKA's posts weren't enough ,the newly engaged Nellie Tembe also posted on one of her social media accounts ,saying that she said yes to the love of her life in the above picture. The two are so adorable, they even went to TickTok where they did a love quiz with their eyes closed.
In the light of AKA's engagement DJ Zinhle is now trending on Twitter , with the twitter community giving mixed feelings about the engagement some happy for AKA and some feeling pity for DJ Zinhle who happens to be the mother of AKA's daughter Kairo Forbes ,some tweets went as far as reprimanding those who pity for Zinhle to not do it since the DJ has also moved on.
@SibaniNgcobo wrote: "Rest, I'm going to curse this rubbish from happening. DJ Zinhle deserves more. Come on man."
@__mellowb said: "Congratulations babe, I'm happy for you just hit me up when you need a second wife."
@Gabbie_Kamo12 commented: "Zinhle right now."
@Oscar_T_Hamese said: "Bonang guys, Zinhle izandla za lomntwana (Look guys, her hands are beautiful)."
@Shes_fair wrote: "Men don't settle down because of the right woman. They settle down because they are finally ready for it. Whichever woman they are dating when they ready is the one they settle down with, not necessarily the best or the prettiest, just the one who happened to be on the spot."
@tbolicious_tbo commented: "Ladies and gentlemen, leave Zinhle alone. This is not about her."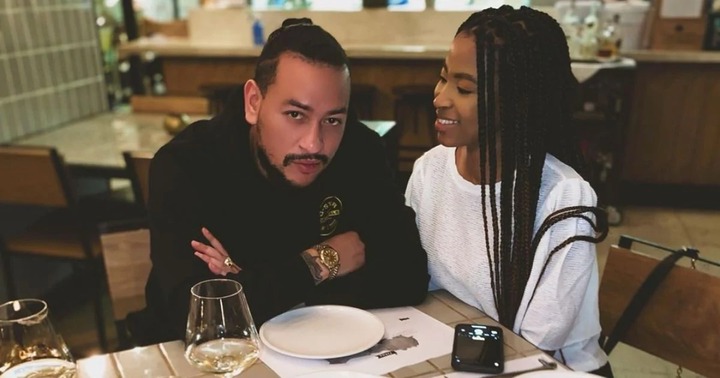 Source: BRIEFLY_SA
Those were some of the mixed reactions from the people of Mzansi upon AKA's engagement to Nelli Tembe.
Content created and supplied by: RaeNews (via Opera News )