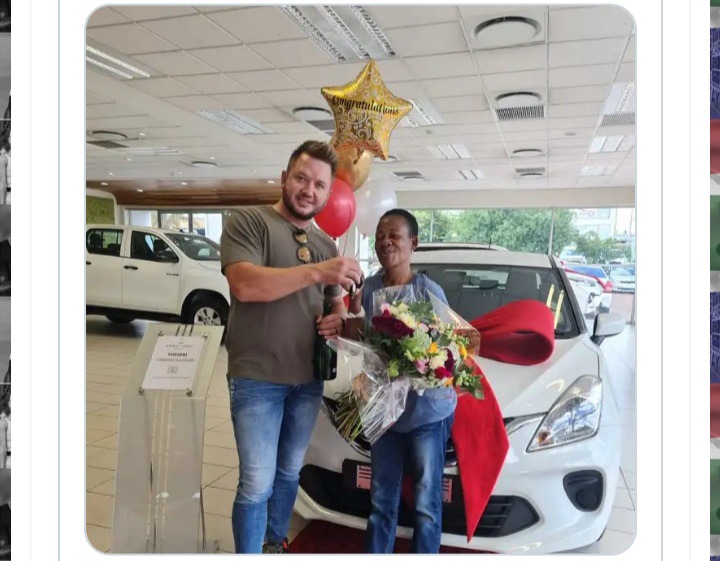 When it comes to TikTok, people across the world have found many ways to express themselves. And there is one TikTok star in particular and her name is Thembi Ubisi, she has been able to get a lot of people interesting in the material that she puts out on the app with Malcolm Wentzel.
Malcolm Wentzel, the guy who bought Thembi a car is the same guy who makes TikTok videos with her.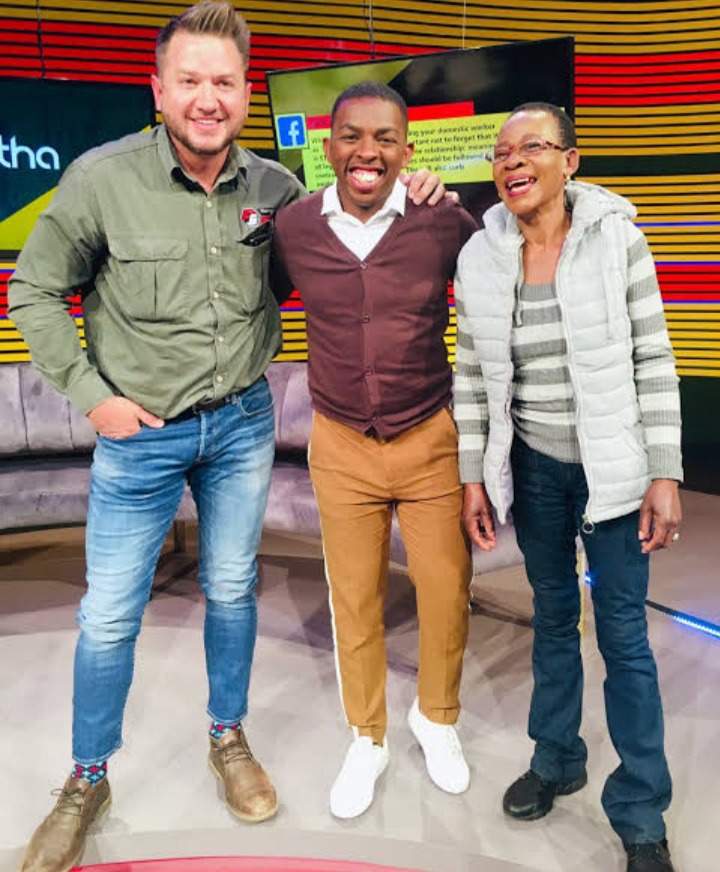 There have been a lot of reactions to their videos and it seems like people cannot get enough of them. If you are on TikTok or enjoy watching TikTok videos, then you probably know these two.
Their videos had people talking on social media and they have now become quite popular in the country.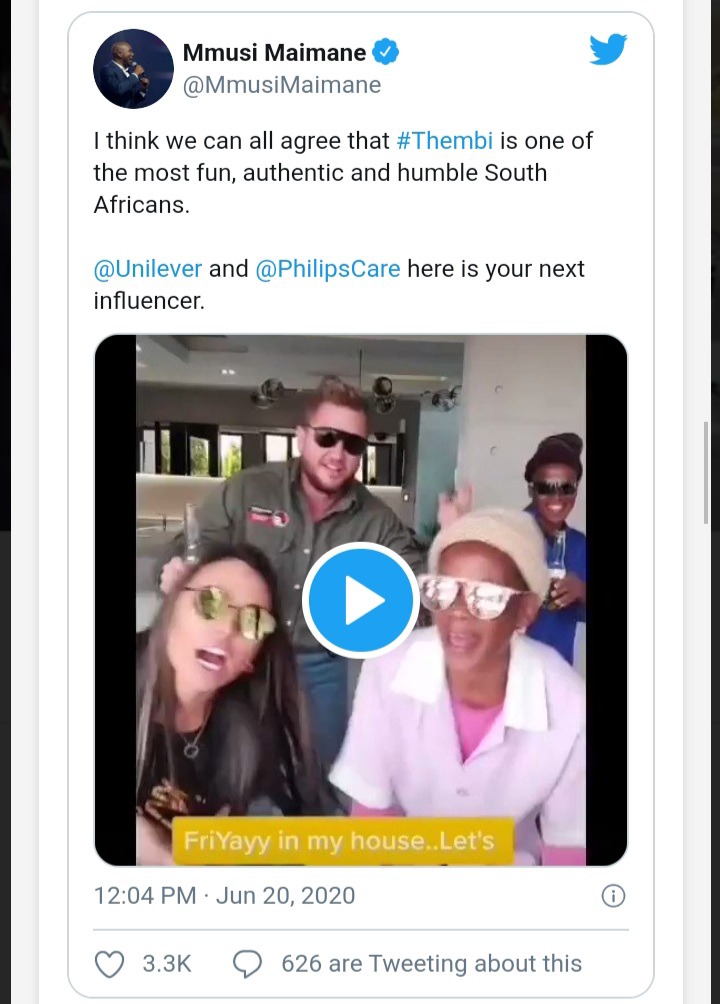 Somehow, they were seen by One SA Movement leader Mmusi Maimane, the politician was so impressed that he open up about Thembi should get recognition from brands in South Africa.
Their followers really appreciate what they do and it would not be a bad idea if they would surprise us with more of their funny videos.
Their content is unique and they always bring us a different vibe all the time. Malcolm probably saw an opportunity to show how much she appreciates having her in his life and it is not always that we see stories like these.
With the car, Thembi will now be able to ride in style and get to where she needs to be whenever she needs to be.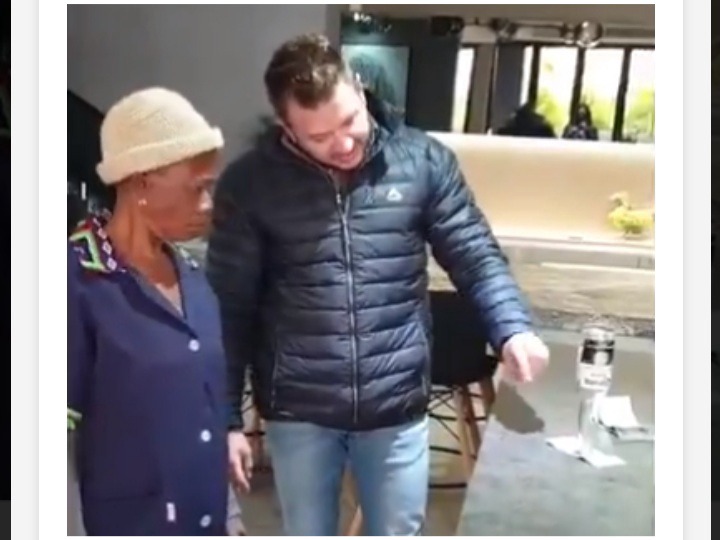 Go to https://ireportsouthafrica.co.za/2020/11/27/he-can-keep-the-land-malcom-wentzel-buys-tiktok-sensation-thembi-the-domestic-worker-a-car/ for more on this.
Please Like, Comment, And Share!
Content created and supplied by: NewsRunnerZA (via Opera News )