See reaction from other celebrities as Dr. Musa Mthombeni get his Covid jab
It is a very fortunate thing to work as a front liner right now in South Africa due to the pandemic as they got the privileges of getting the jab before everyone else could.
Dr. Musa Mthombeni was one of those lucky bunch who received their jab yesterday at Chris Hani Baragwanath hospital along with other doctors and nurses. The television personality who couldn't keep the good news of his vaccination to himself, took to his Instagram page to share with his fans and friends and the reaction was very hilarious.
The advocates of I can't take the vaccine were all others on Dr. Musa Mthombeni's page asking him to hook them up. Still unclear if they were teasing or being sincere.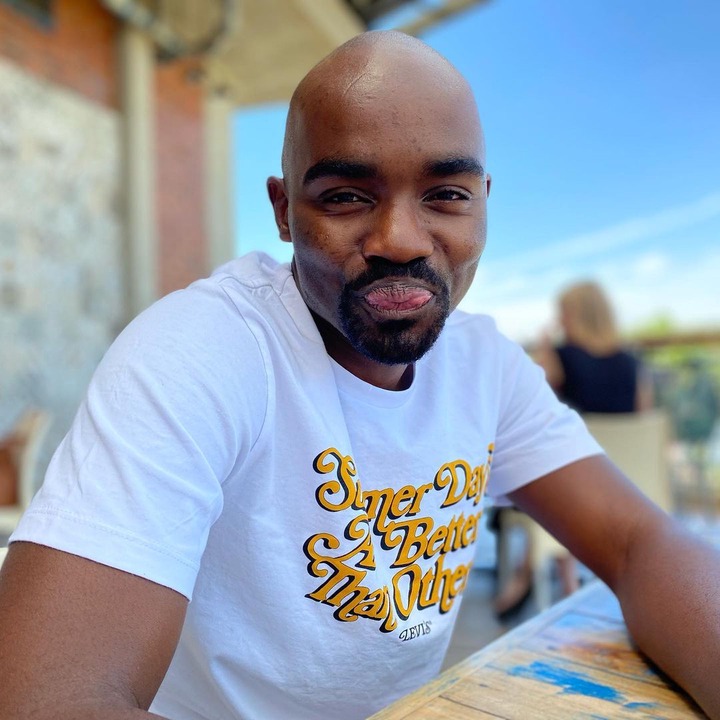 Fellow celebrities like Clement Maosa popularly known as kwaito Seakamela in SABC 1 soapie and happens to be a dear friend with Musa also commented, asking the good doctor for a hook up see the reaction below.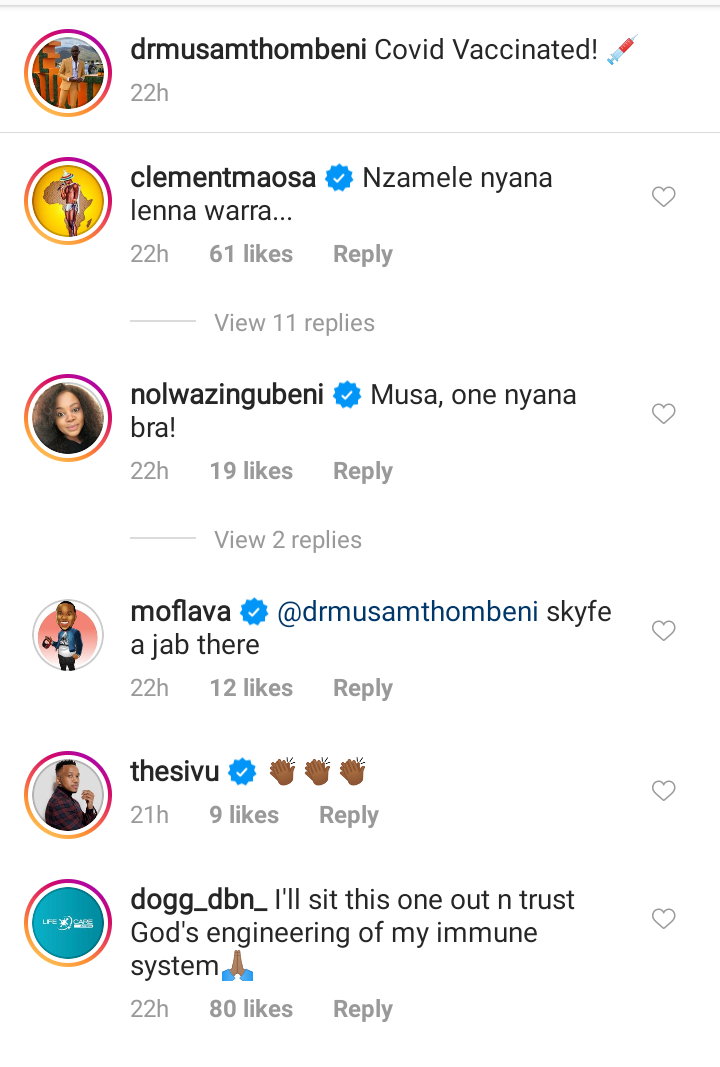 Content created and supplied by: Simplyfigo (via Opera News )