lately Zonke Dikana has been driving people crazy with the posts of her simple and beautiful face.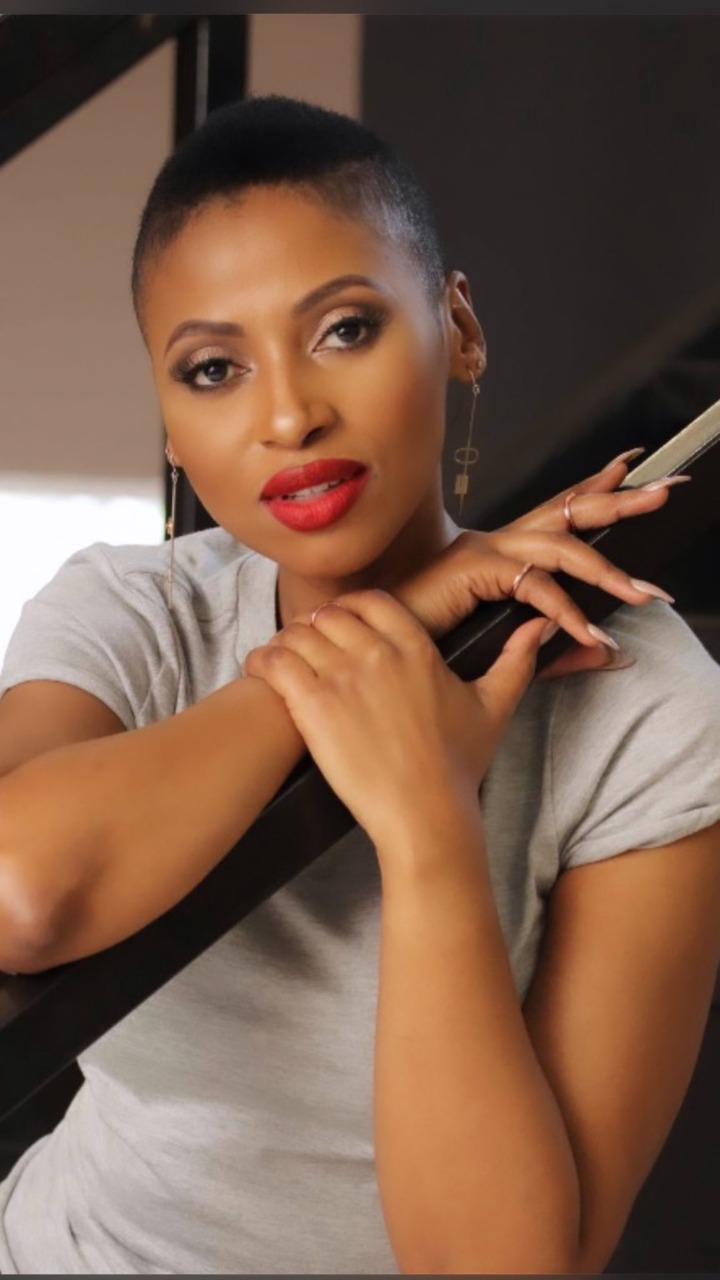 people are inspired to compare her beautiful face, her modulated voice and the sweet words that comes out of her mouth when she sings.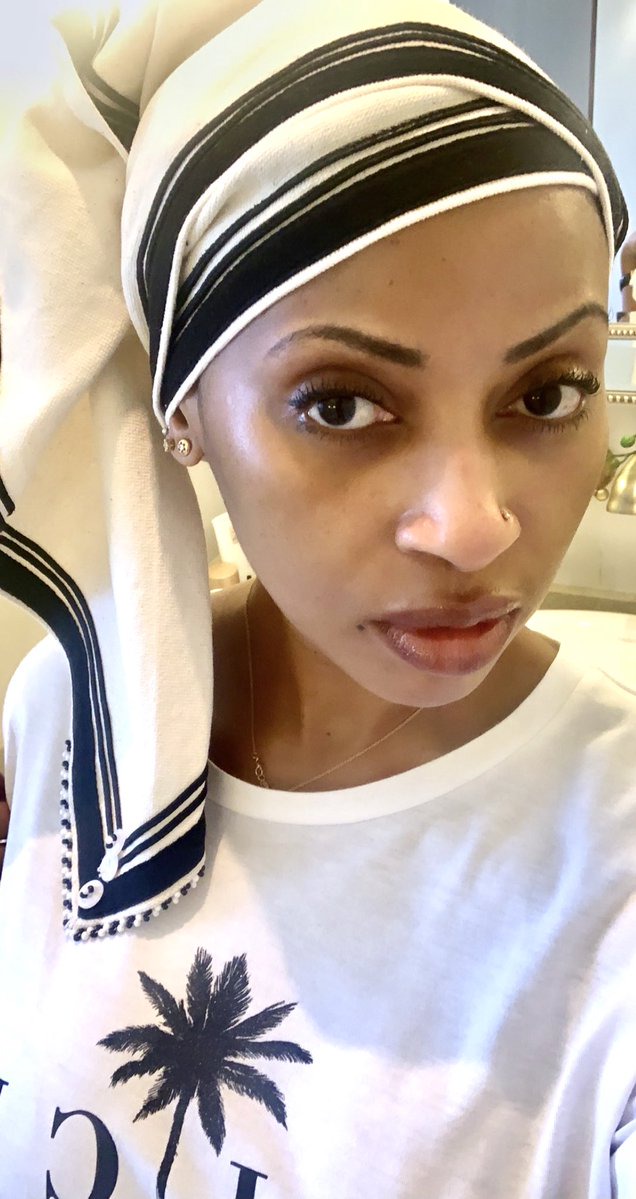 seeing her posts, people are tempted to quote songs such as, "feelings", "uyandithanda", "best days of my life" and more.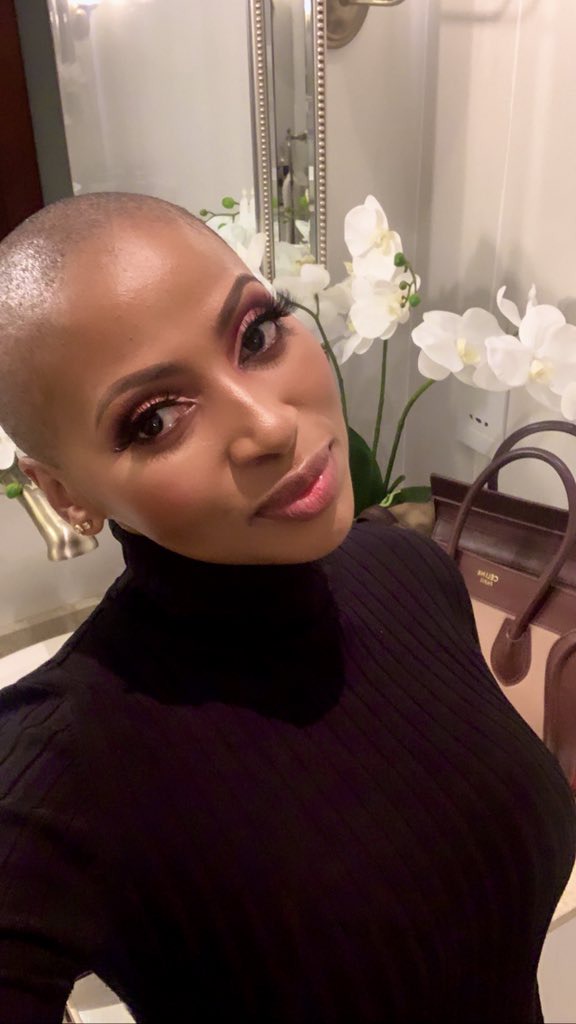 Zonke's fanbase always reacts beautifully when she shares her photos or videos on social media.
Today she made a come back with a good looking photo of her which also got people screaming with love. they told her how beautiful she looks while others continued to quote from her songs.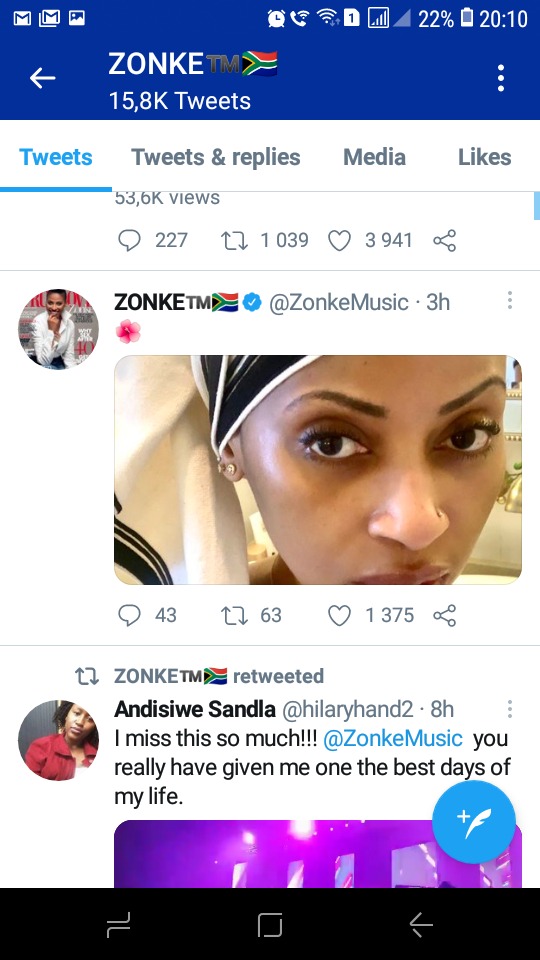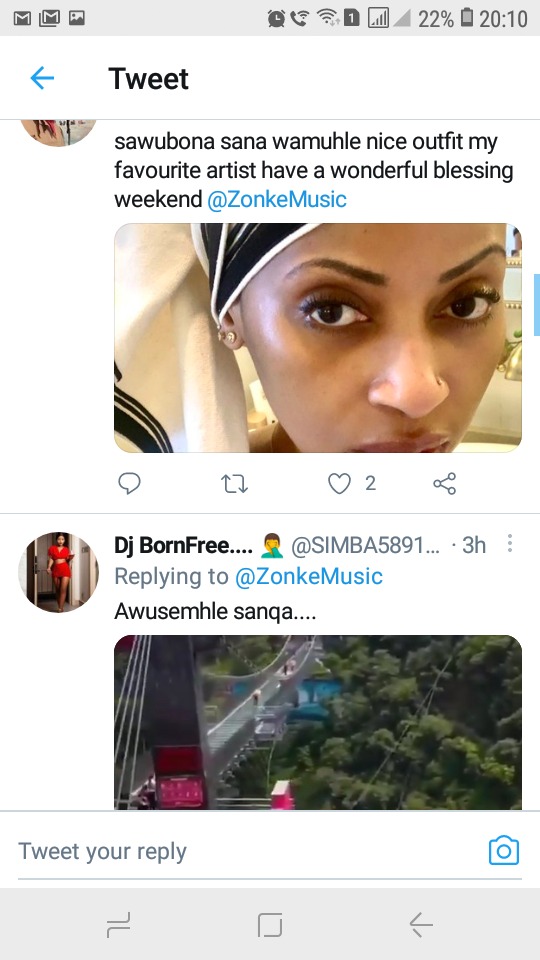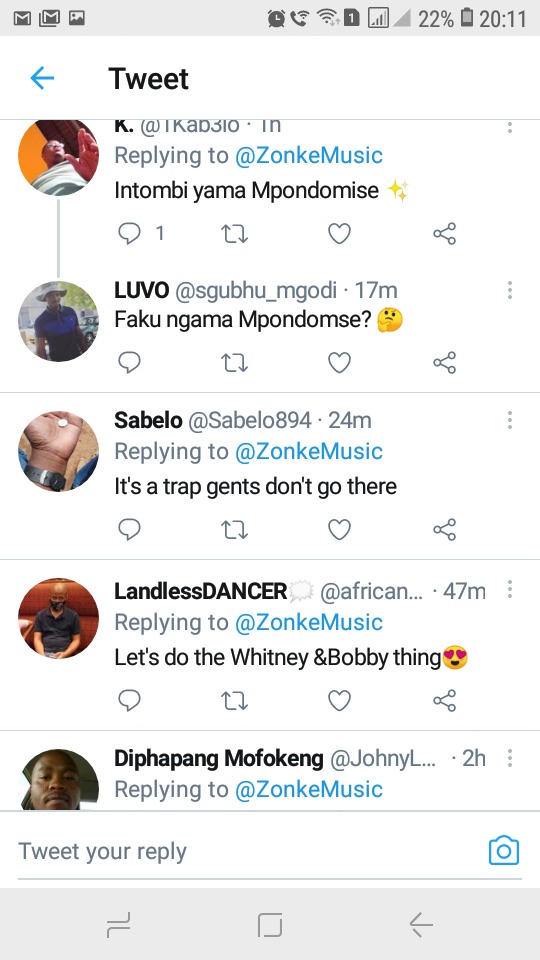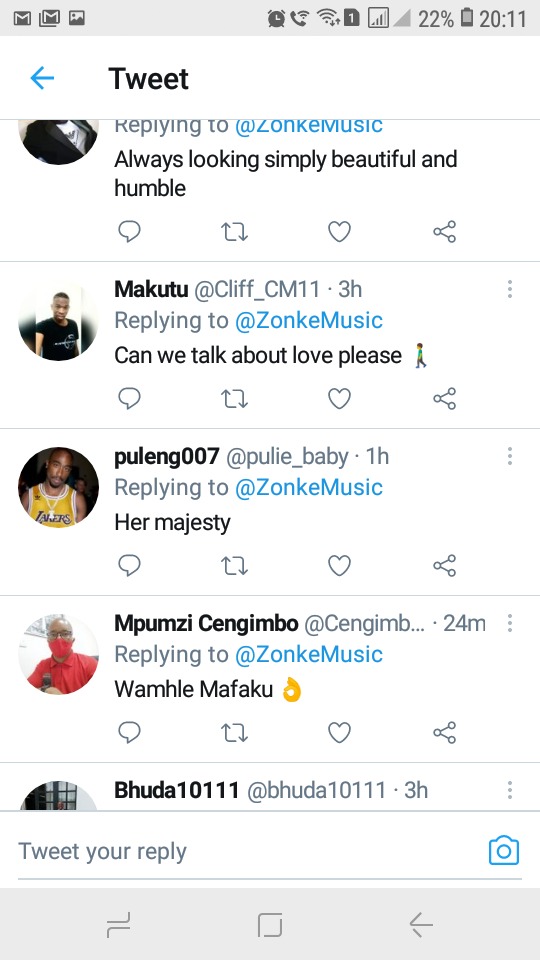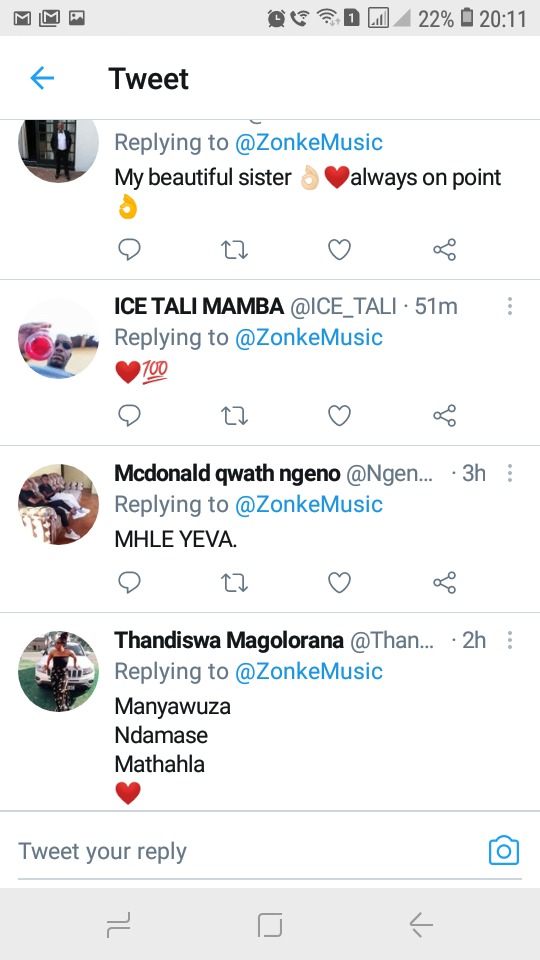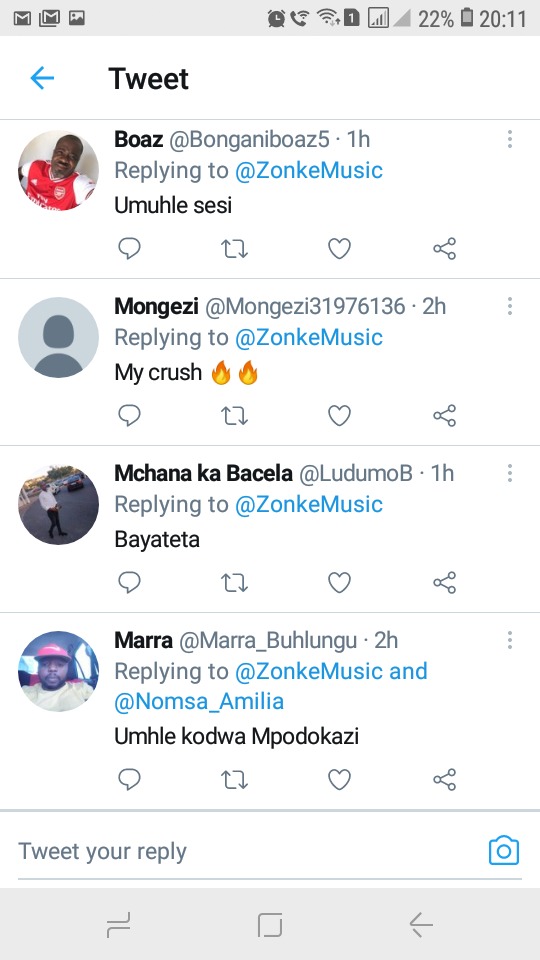 one of her photos was recently shared by an influencer who calls himself Mncedi on Twitter. this influencer got his fame by posting SMEG products on his twitter.
when he shared Zonke's photo, he captioned it, "thungisani" which is a fraise made by people who are about to get married in informing others that they should prepare outfits for their wedding.
Content created and supplied by: Mphiwe (via Opera News )