Well this message is clearly the reason why most girls broke guys heart.. I always feel that we can break up with people in a more respectable way regardless of what ever the did to us, I don't think you ever loved this lady they way you were comfortable with all you said.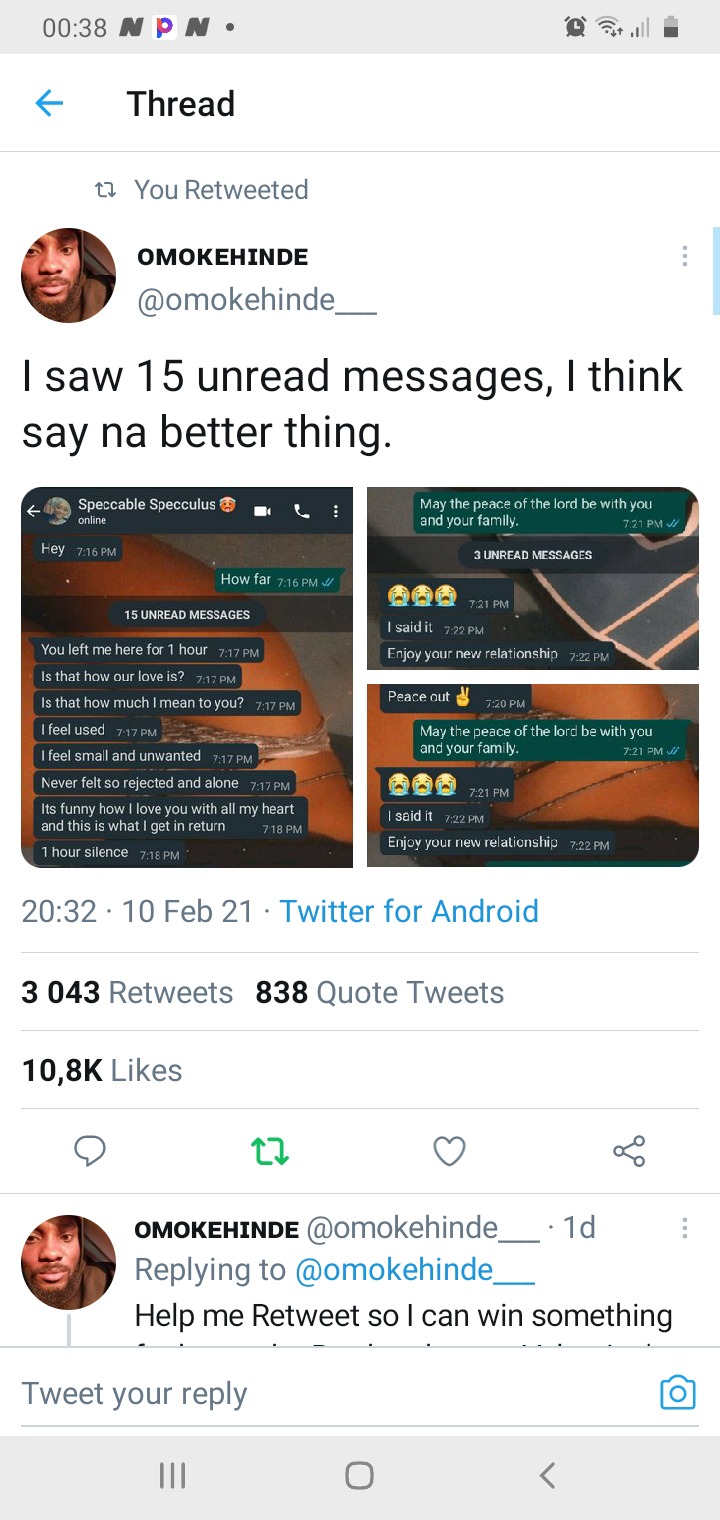 This is not the love I was thought, I don't know why u were so comfortable wit breaking up but I suppose she was once ur love n u once loved her and said nice things to her, whatever that happened she deserves some respect, left her for an hour and now okay with breaking up.
My problem is why do girls expect so much from guys and they're always toxic at the end. I had to end my relationship too. I couldn't help it. I need peace too.
I'm actually choosy when it comes to making/keeping friends.
I know I have wahala which is needing maximum attention so if you can't deal with that as my friend I close the door on you.
Most times I even wahala my friends more than my date.
Well It's funny how guys complain girls don't show affection but when they show it, we often can't deal with it, we think it's unnecessary but the truth is we guys have to chose between girls that show affection or those that don't.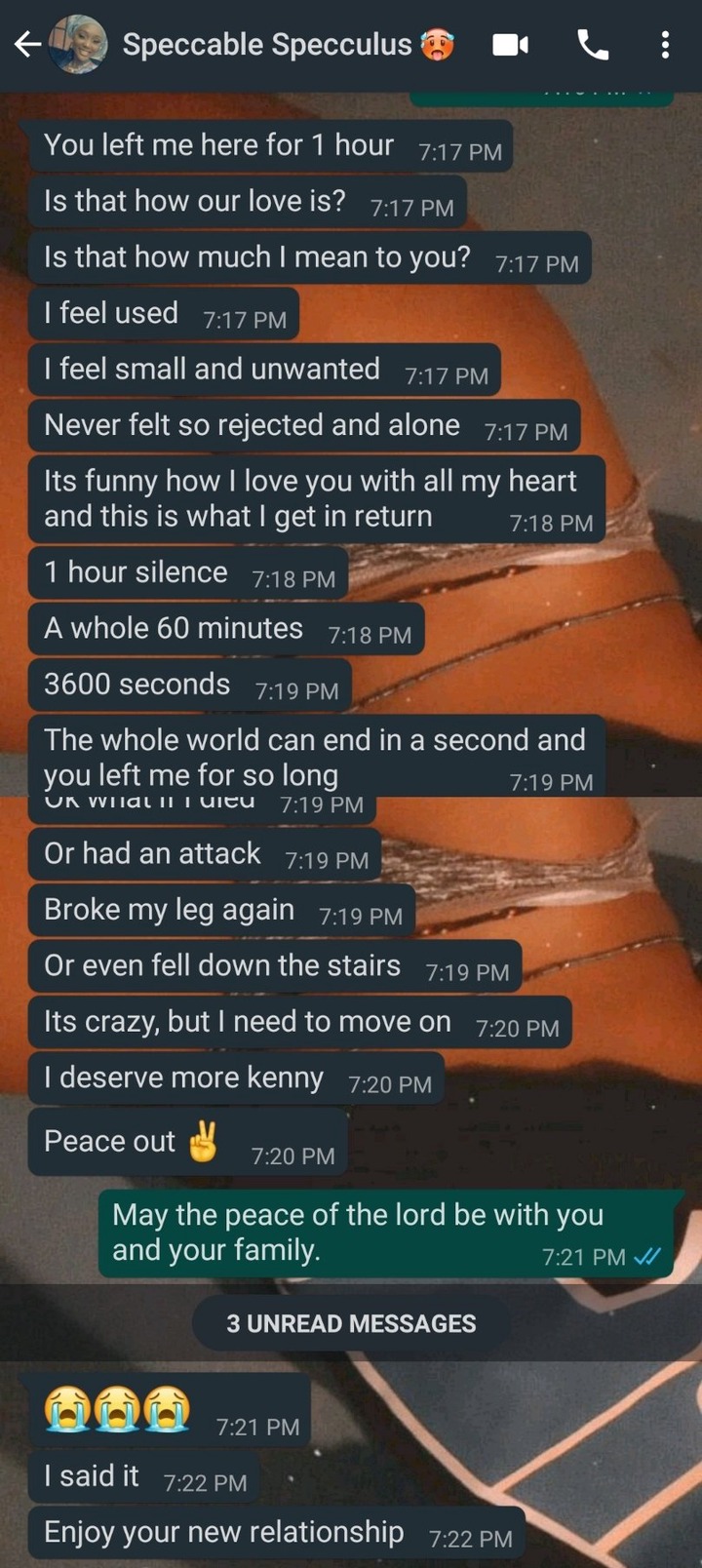 My babe is worse shebi yours is 15 unread, babe has legit left 1500+ unread messages just because she's soo emotional that she wants me and doesn't want to lose me and how much she values us together.
Guys are naturally hard beings but you'll really enjoy her if you calm down.
Bruh, better thank God for what you have.. If she doesn't love you you think she'll even disturb you? It's normal with girls, they are obsessed with affection and attention once they are in love. So just man up and attend to her.
Content created and supplied by: BSM_NEWS24 (via Opera News )