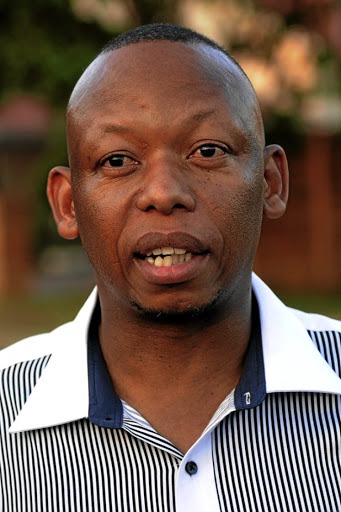 Kwaito legend Eugene Mthwethwa has chained himself to a pole inside South African Music Rights Association (SAMRO) offices in Braamfontein demanding his royalties. 
Some of us know that you did that for all the musicians. Those people did nothing for their members since this pandemic started with all their investments with musicians money. I know that you not broke but just highlighting what musicians are going through because of Samro.
To the new board members of Samro, show us that you are capable of leading the musicians.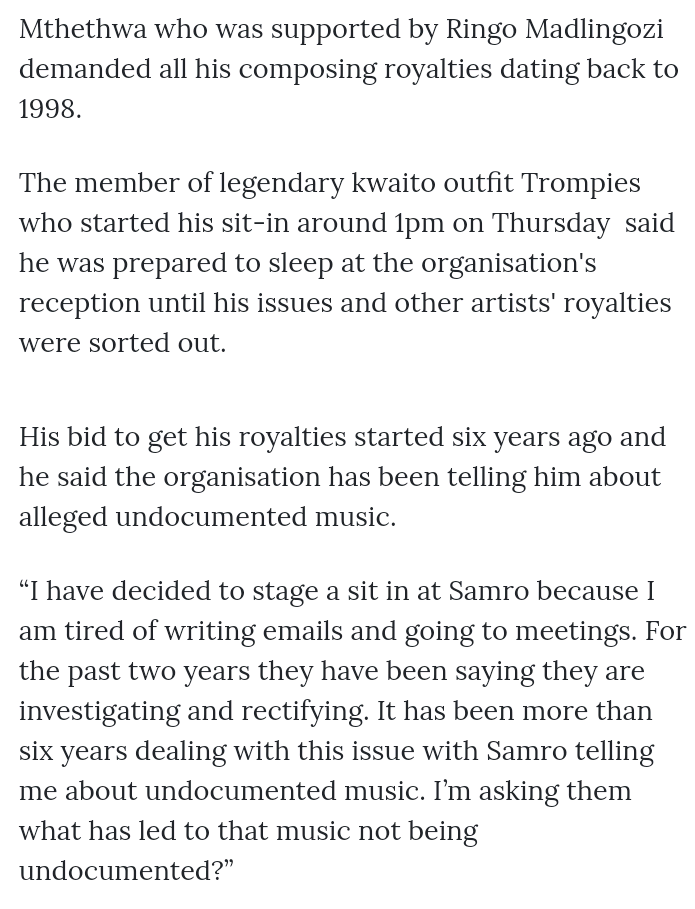 A lot of South African black artist are being exploited. Some have even passed on penniless. Where SAMRO made millions through them. Continue with your struggle Budda. Kuzolunga.
Fighting for your royalties doesn't mean your broke even if you are broke it's still your royalties.
Look at the bigger picture his not only doing it for himself but for a lot of artists who are been shot changed by Samro.
Tomorrow you will be the first ones to laugh when they say so and so died broke.
Just like you artist have families to eat.
https://www.sowetanlive.co.za/news/south-africa/2021-02-18-frustrated-trompies-star-eugene-chains-himself-over-royalties/?fbclid=IwAR2yCEynY9dh-yZfvl9ahfbbREtNmuIjhYnlXQrU10ap_zFWmsPzFT_8qqk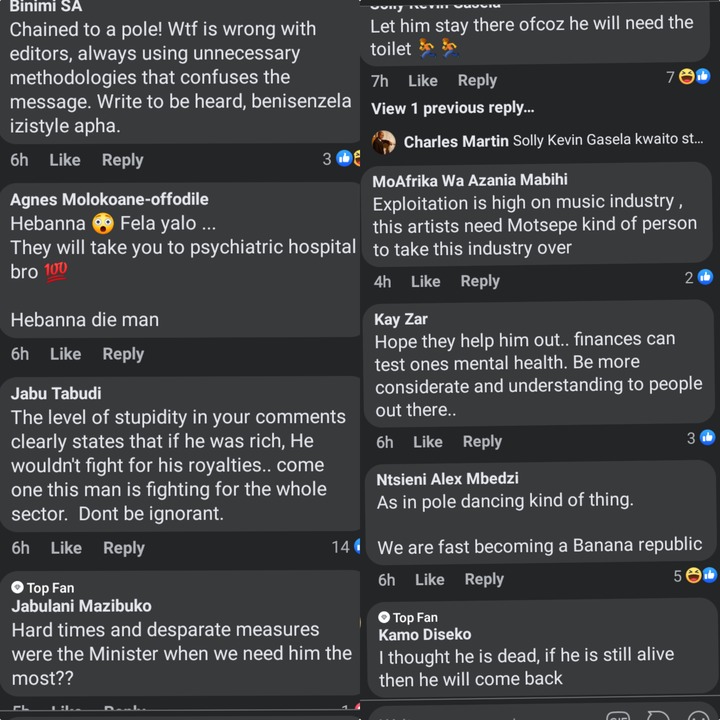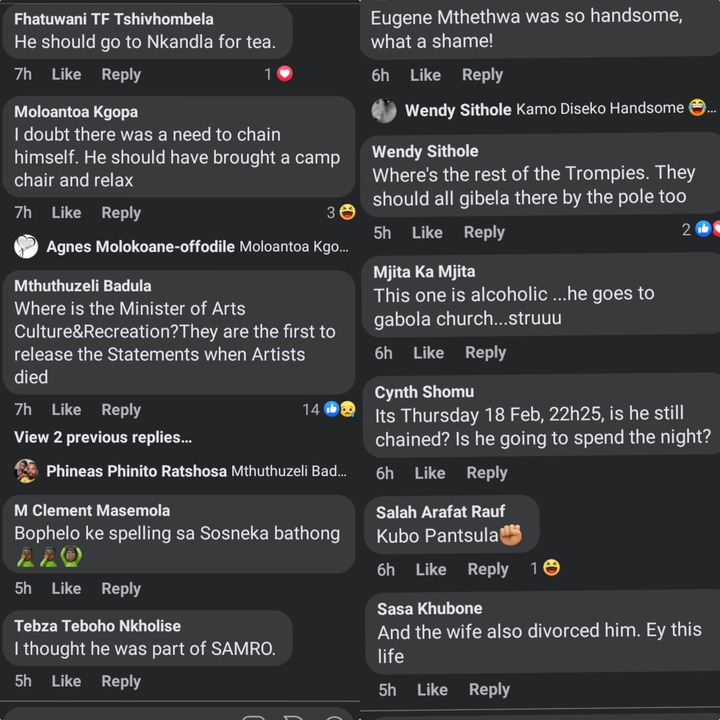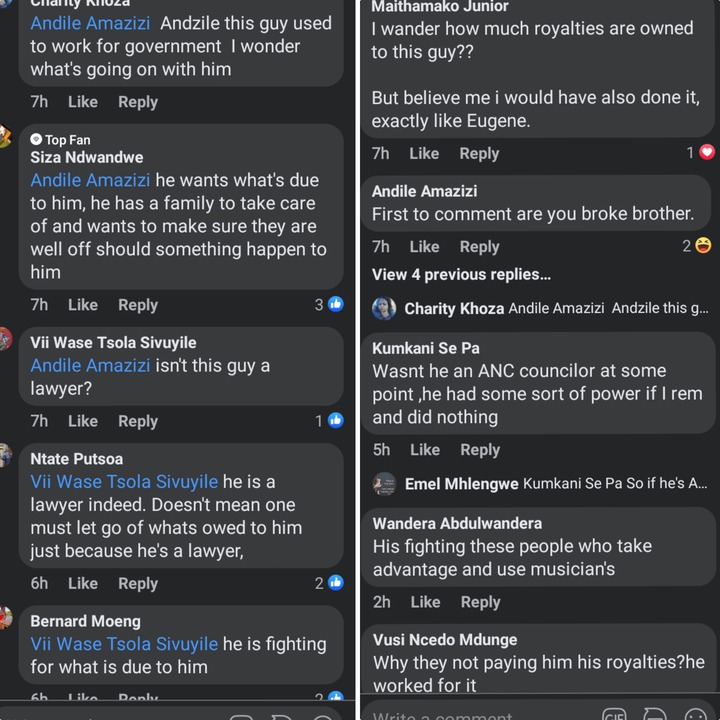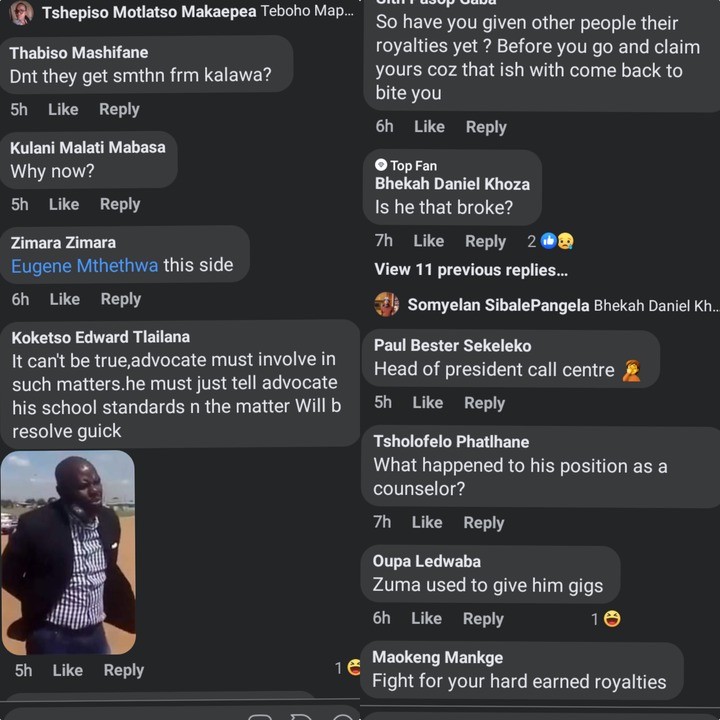 Content created and supplied by: Crime_spotter (via Opera News )