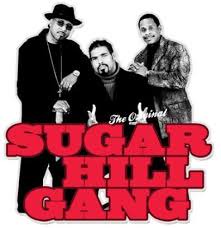 Sugar Hill
Unfortunately when people talk about the history of rap music, they mix it up with hip hop. Hip-hop is a culture with four elements* – deejaying, MCing, graffiti, and dance
DJ Kool Herc is widely credited as the founding father of rap and hip hop music. His back-to-school parties in the 1970s were the incubator of his burgeoning idea, where he used his two record turntables to create loops, playing the same beat over again, and extending the instrumental portion of a song. Unfortunately he never recorded a record, him, and his copycats just did it for fun but they did record tapes which circulated around New York City and neigh ring states of New York and some of them ended up in other parts of America like California. It was Sugar Hill Gang that shocked them in 1979 when their rap song "Rapper's Delight' became a hit on the radio. The founding fathers of hip hop were taken back by 'Rapper's Delight' record being played on the radio because those guys were not from New York, and were not part of those djs who rocking parties, like DJ Cool Herc, Grandmaster Flex and others.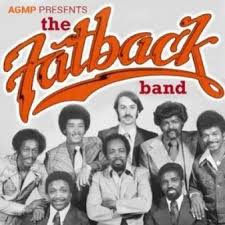 Fatback Band
There is some debate in the music industry as to which record came first, but the general consensus is that the first rap record was by the Fatback Band followed by what has been called the "granddaddy" of rap records, "Rapper's Delight," by Sugar Hill Gang. Both of these songs were recorded in 1979. 'Rapper's Delight' have inspired many artist to record rap music and since that day of 1979, hip hop and rap music have made billions. Sugar Hill Gang and Fat Back Band are both from New York City and New York City is regarded as the birth place of rap and hip hop music but in truth rap music didn't start in New York in the 70s. Rap music was around in America but it was not recorded.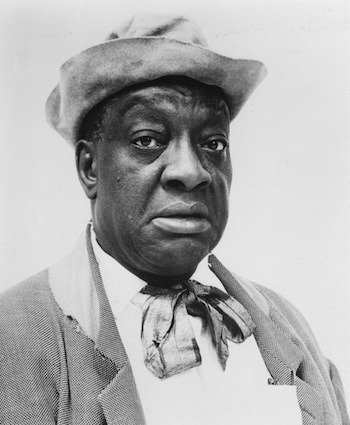 Dewey 'Pigmeat' Markham
Dewey 'Pigmeat' Markhams recorded a rap song called 'Here Comes the Judge in 1968 and it became a hit. Pigmeat started performing at a young age, in 1917 dancing with traveling shows. He performed in theatre alongside singer Bessie Smith. He appeared on burlesque bills with Milton Berle, Red Buttons, and Eddie Cantor. He was featured several times, on Ed Sullivan television show, which the greatest television show of that time. Though, this is still desputed that he was not the first, but his song was the most popular rap song ever before Sugar Hill Gang' rapper Delight in 1979 which is credited as the first rap song. 'Here Comes the Jufge' was hit in America adn England.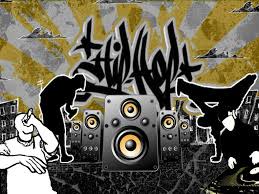 https://en.m.wikipedia.org/wiki/Hip_hop_music
https://streetcarnage.com/blog/the-first-rap-song-ever/
https://m.youtube.com/watch?v=Hd3tQYAVaUs
Content created and supplied by: Manamela (via Opera News )