This may be one of the most vile things done by people on black Twitter. They have been cyber bullying her for over a year now, instead of giving her a break they turned it up a notch.
@ChrisExcel102 posted the pictures on his Twitter account and captioned them, "Whoever did this has a very special place in hell."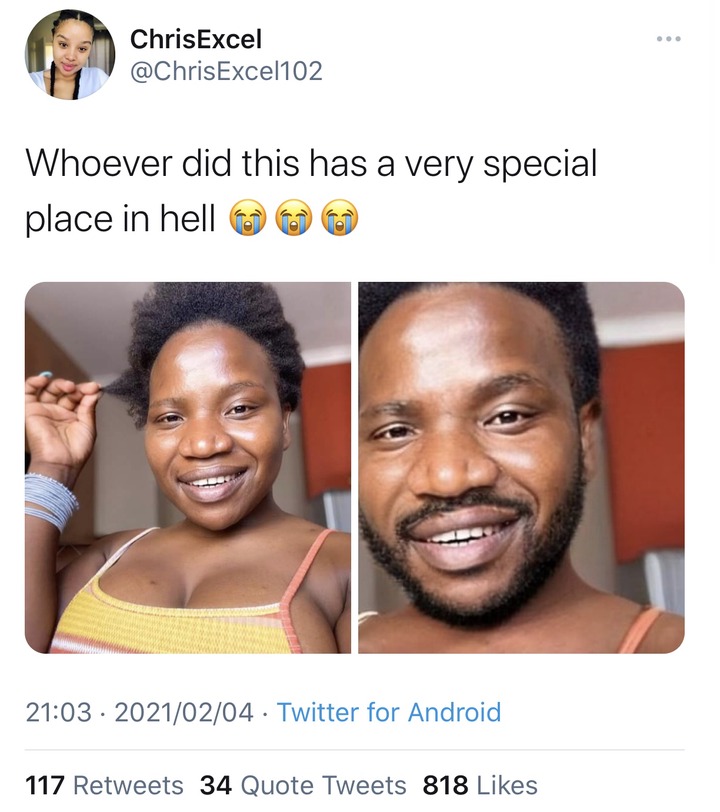 A couple of Twitter users have been making very inappropriate jokes about Makhadzi. There are just some things that you should not say out loud. If you have clothing nice to say, don't say anything at all.
Who knows what age goes through on a daily basis after seeing all the nasty comments about herself. What if she cry's herself to sleep. A lot of young people have committed suicide because of bullying. All people making fun of her may think that it is funny and they will get likes, but they are crushing person's self esteem.
Bullying is not funny and very unacceptable! Don't be that person.
Content created and supplied by: nqobilem_ (via Opera News )