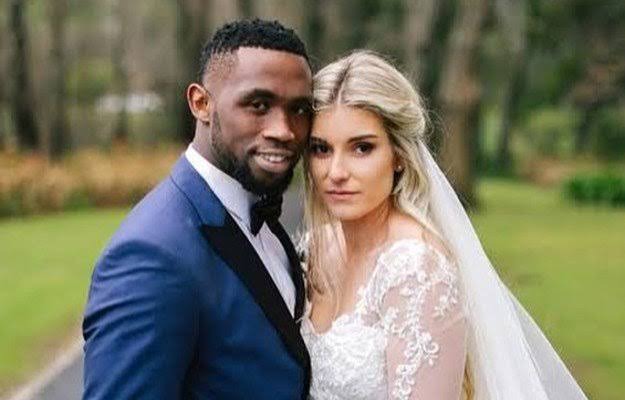 Siya Kolisi is a well known rugby player in South Africa, especially after the country won world cup in 2018.
He has since became very popular amongst many South Africans.
This beautiful couple met at a dinner party at Stellenbosch in 2012, they soon became friends but Siya liked Rachel in a romantic manner.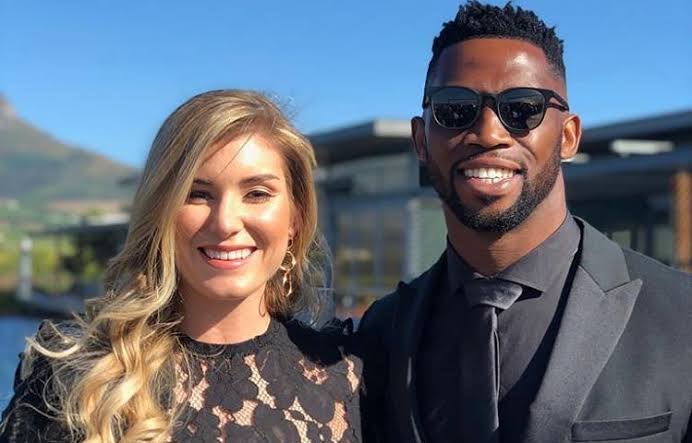 He eventually had the confidence to ask her out "I knew I liked her and I had to tell her" he said but she agreed to go out with him.
 "It was scary. I asked her to lunch and that's when I told her. She played hard to get in the beginning, but eventually admitted it as well. The rest is history.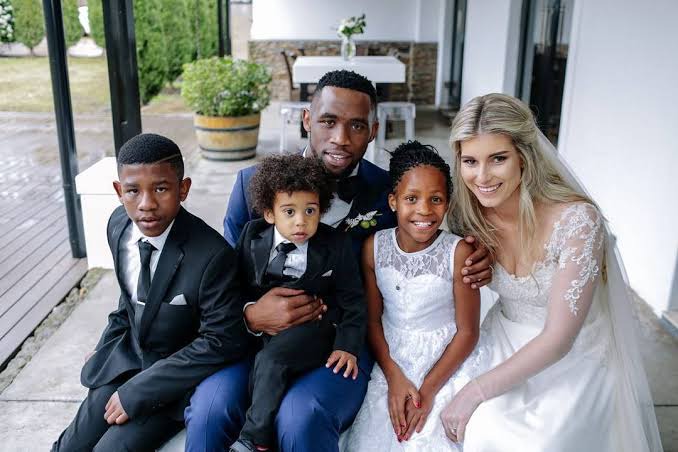 We have a beautiful family and I can't wait to spend the rest of my life with her."
Siya proposed to Rachel during a helicopter ride in Cape town and they got married in 13 August 2016.
Their beautiful wedding was even featured on top billing, the guests were well known athletes and other South African A-list celebrities.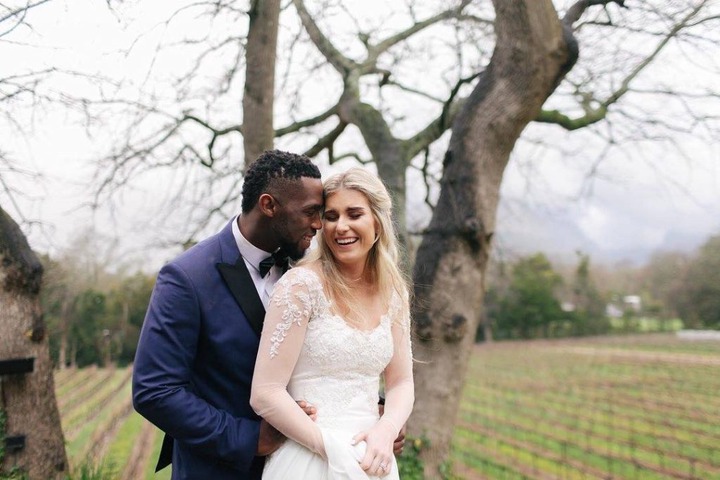 His wife, Rachel Kolisi is a full time mother to their four beautiful children.
Two of which were adopted in 2014. The adopted kids are Siya's half siblings (they share a mother) and they were at a shelter up until Siya and Rachel became financially stable.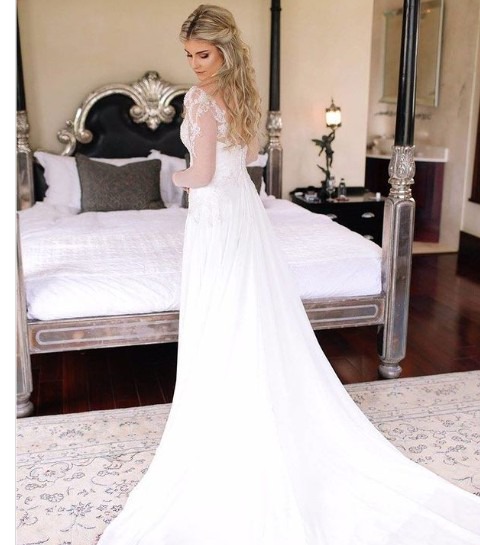 Rachel Kolisi was an event manager and Marketing executive she left her career to be a full time mother, which shows how dedicated she is to ensure that her family is well taken care of.
So the Kolisis are currently a family of six and the family is blended and beautiful.
Siya Kolisi's net worth is said to be $2 Million (not bad for a 29 year old lol) according to Buzzsouthafrica.com , he lost his mother when he was only 15 and stayed with his grandmother and two siblings.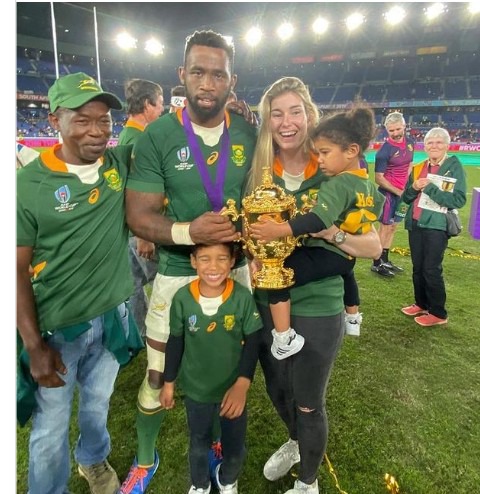 After the hardwork that Siya and Rachel has put in to make their family work it is understandable why Rachel demand respect from anyone who try to disrespect her.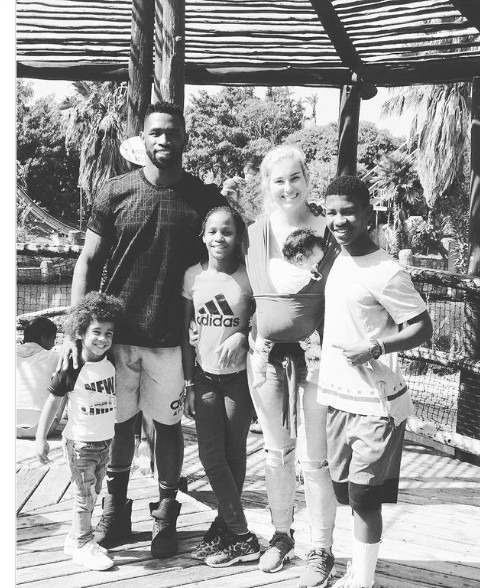 She does not like it when people say her husband is their type on Twitter and she is not shy to voice her opinion and remind them that Siya Kolisi is a family man, a married man.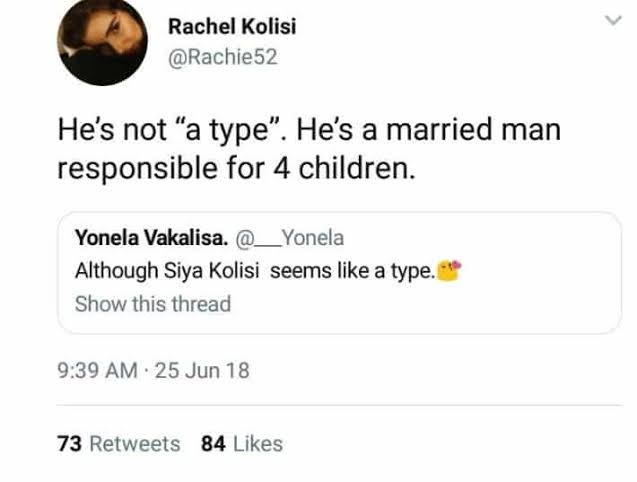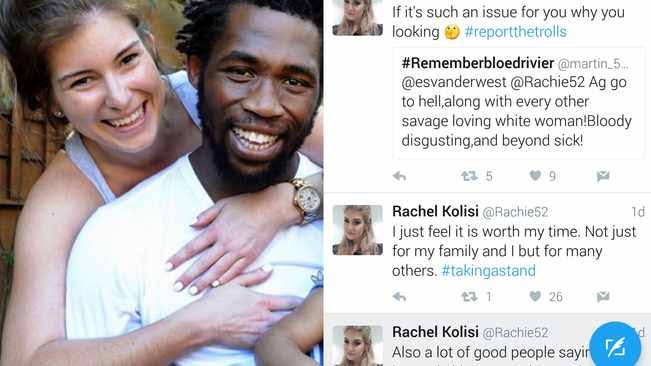 It is definitely not easy being married to a successful rugby player who has a net worth of two million dollars.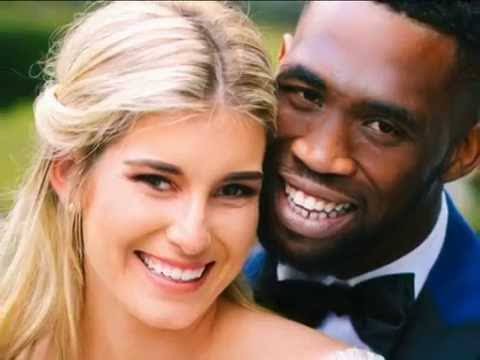 Content created and supplied by: MarryForMoney (via Opera News )