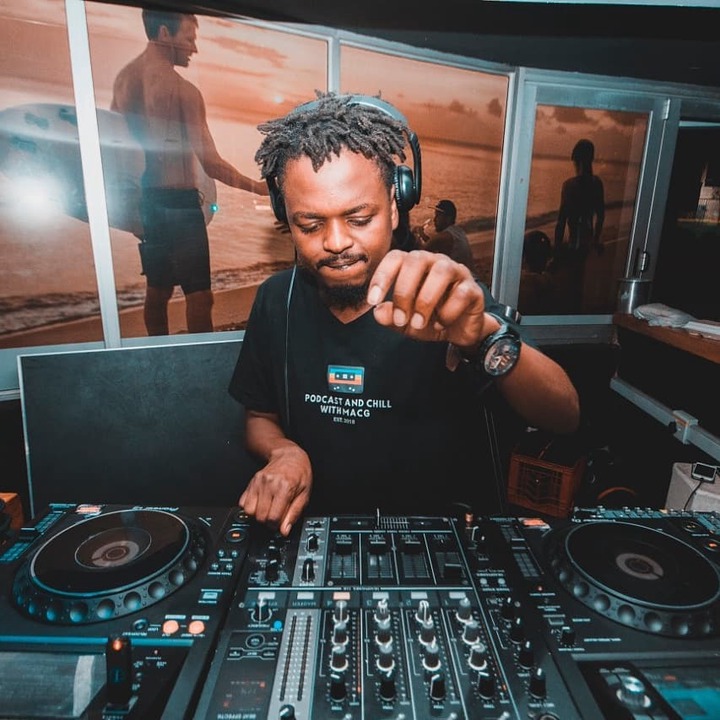 They say you can not curse what God has blessed regardless, MacG had his short falls with his his Homophobic comments and so forth. The worst part was that twitter didn't hesitate to cancel him asap, to be specific, the twitter user called Salamina who made it his priority to make sure MacG gets canceled everywhere. He became the talk of the nation for 2 to 3 weeks of sponsors dropping him like a hot potato, even after he apologized publicly.
Well it is all good news now as he has gained popularity after the cancelation and even got a new sponsor. He has gained Studio 88 as the new partner of the podcast, and not forgetting his subscribers that are piling up everyday.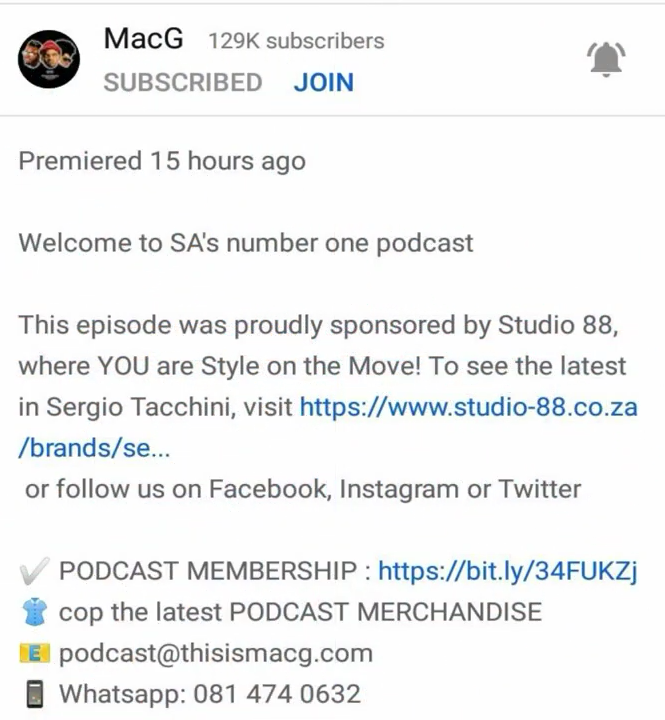 This was announced by the entertainment commentator Phil Mphela, when he posted a tweep saying " MacG Scores new deal and his channel numbers soar. The MacG podcast has nabbed Studio 88 as a new partner. His channel is getting 600 average daily subs and got 30 day boost of 19 thousand new subscribers, his biggest day was on the 9th of February when he scored 4000 new subscribers", he said.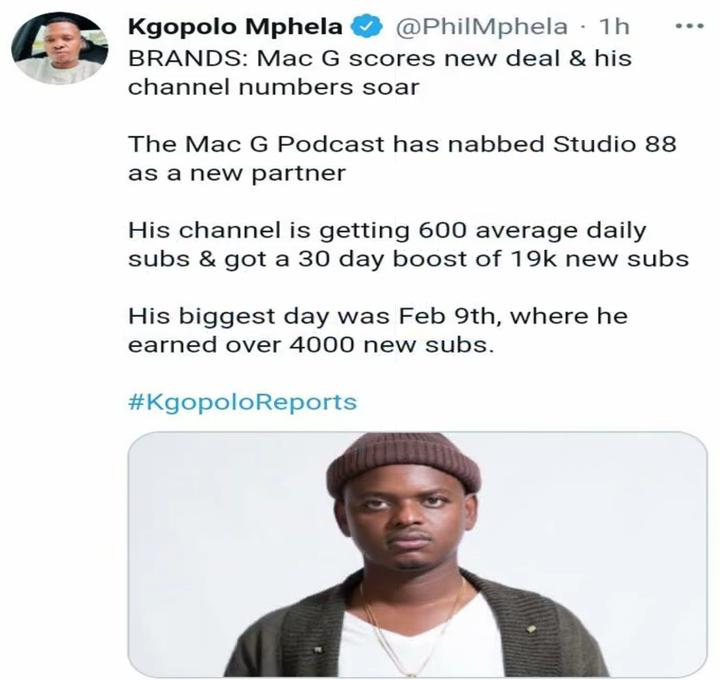 As much as they wanted to cancel MacG's Gin, he has successfully managed to make it available on Takealot.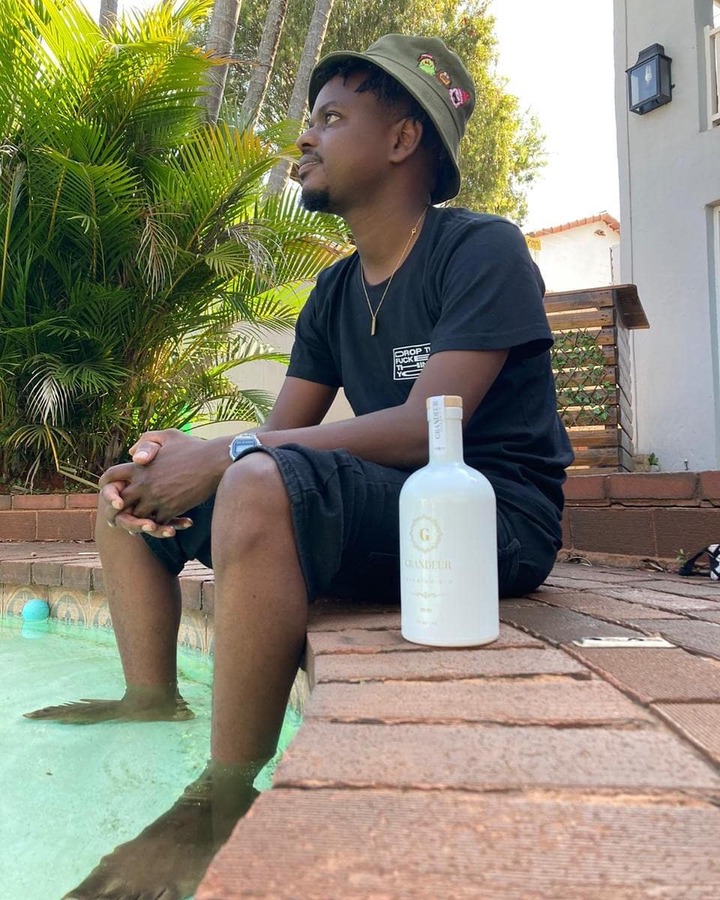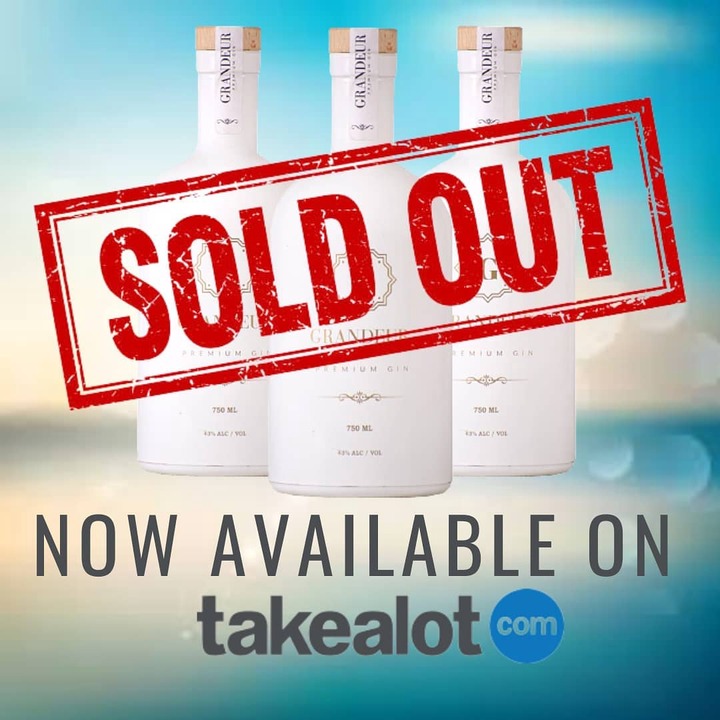 let's all congratulate MacG, don't forget to like, share and follow for more daily Galaxy8 news.
Content created and supplied by: Galaxy8news (via Opera News )