The radio personality who got suspended in the past few months Tshatha Ngobe has been reported that he will be removed from his shows that he was doing before he got suspended. In the news report, it has been stated he might not come back to Isidlo Sasekuseni and Sigiya Ngengoma.
He got suspended for what he wrote on social media about song of the year where he revealed that Shwi noMtekhala was the one who was supposed to take song of the year tittle in 2005 on Khuzani's page.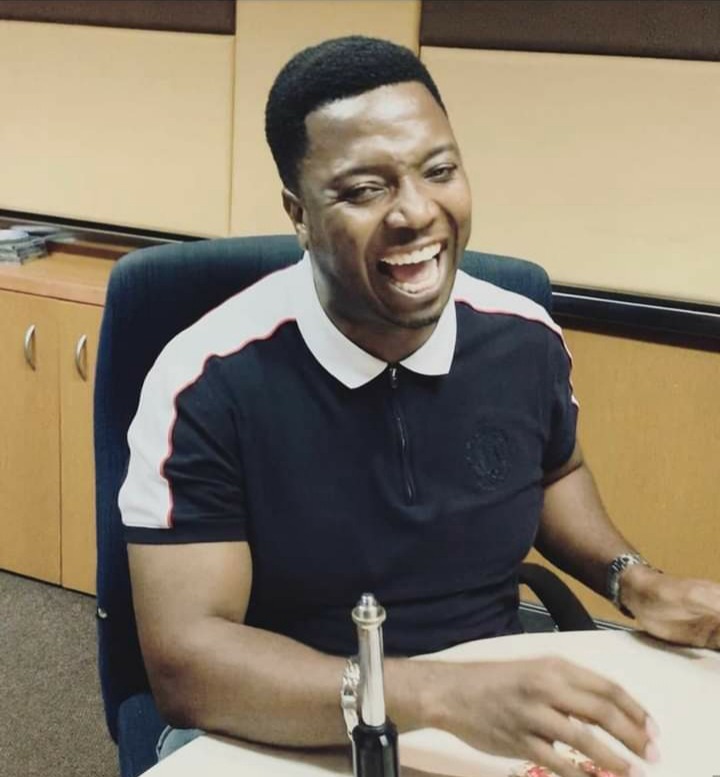 Unfortunately, his fans think it bad if he does not come back to his previous shows that he was doing. Due to the pandemic, that the country has the face they have started a protest using social media to fight for him. One of his loyal fan Somandla Khumalo created a petition after Msizi Nkosi former colleague of Tshatha suggested that. Msizi Nkosi used to work with Tshatha a few years back as a producer.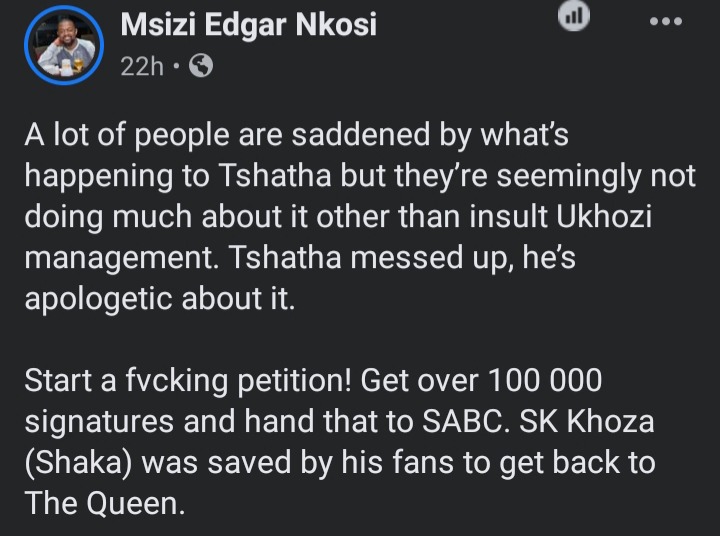 "We believe Tshatha is the best and he should come back on his previous shows that he was doing because of his intelligence and passion that he has for radio. Tshatha can accommodate every individual and his uniqueness is what has pushed me to do this protest", Somandla said.
He also reveals that he will not be able to any more radio Dj because he once lost Linda "Mr. Magic" who was also very good at his work as a radio personality. He also said he pleased people who love Tshatha to sign the petition.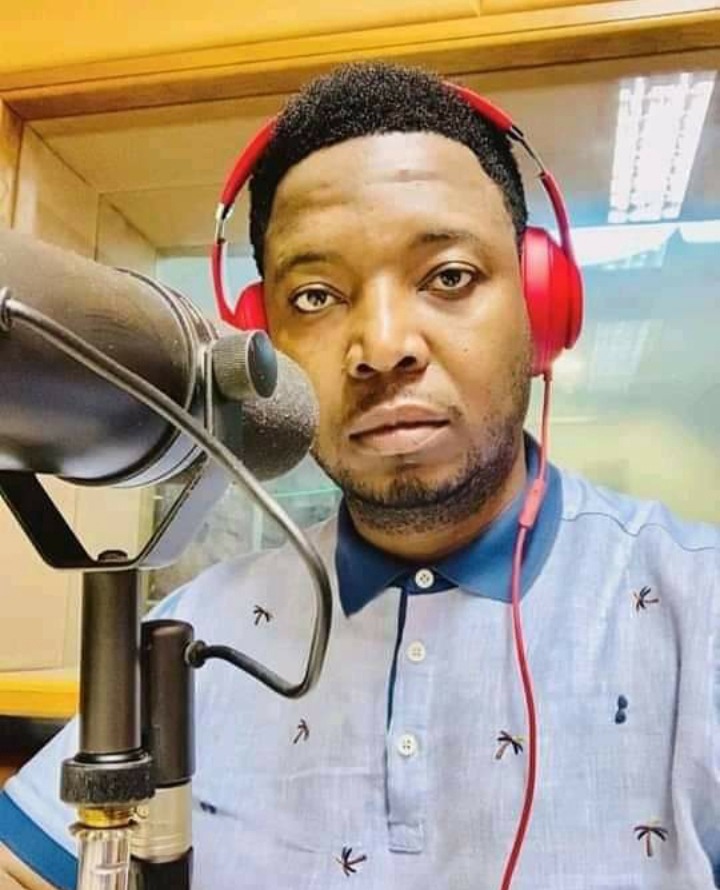 "I am so broken as he is not working. I feel so empty he was able to give us the stamina to fight for our dreams. I wish Ukhozi Fm can give him his shows back. I wish people can sign our petition", he said.
https://chng.it/CvzLPCjZ petition link.
Content created and supplied by: FuzelihlePholoba (via Opera News )