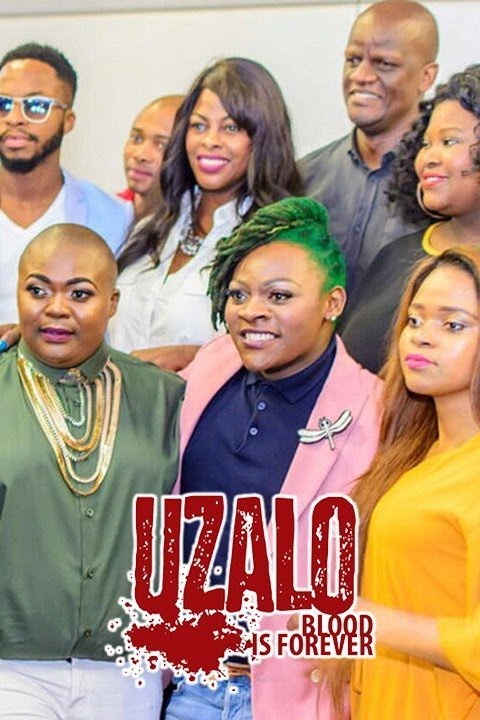 Have you ever sat on your coach while watching tv and wonder, what are my friends watching? Or your neighbor or even the rest of the world. I know I have, well now I do know for sure.
The Broadcast Research Council of South Africa (BRCSA) has provided us with a list of programs and the number of people who watch these tv programs at a given time. This informatiom was released in November 2020 as a standard Television Audience Measurements.
The data includes a list of the most-watched shows on DStv, SABC 1, 2, 3, and Etv. The data provided is devided by top overall viewers and top viewers per channel.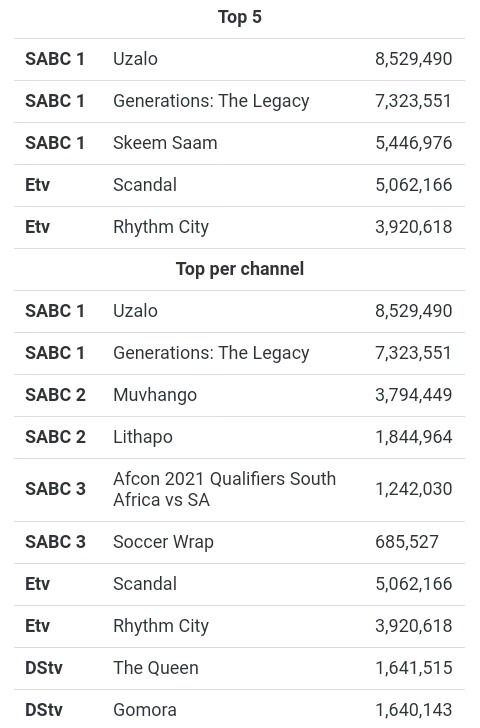 Uzalo is undoubtedly the most viewed program as it took the SABC viewers by storm since its launch in 2015. Generations has also regained its viewers after suffering a haivy loss of its main characters. Some viewers might as well keep watching due to what we call viewer loyalty.I hope some of your wonders has finally been met, I know mine has.
Credit:Broadcast Research Council Of South Africa
kindly like,share and comment your thoughts
dont forget to follow for more interesting content.
Content created and supplied by: VictorPhrase (via Opera News )