Menzi Ngubane born 28 August 1964 in Ladysmith, Kwazulu-Natal is a South African actor best known for playing the role of Sibusiso Dlomo on the soap opera who always had a beef with Kenneth Mashaba(Seputla Sebogodi) from 2003 to 2014. Ngubane is a very talented man and his talent didn't go unnoticed as it opened more doors for him in the acting industry, as he was also included in numerous roles on other South African TV shows, including Yizo Yizo, Ashes to Ashes, Gold Diggers, and Heist. In 2016, he joined the cast of the television drama series Isibaya, playing a taxi firm manager with a dubious past. Ngubane has also appeared in several South African films, including How to Steal 22 Million, alongside John Kani, Terry Pheto, and Rapulana Seiphemo. The film won Best Picture at the 2012 African Movie Academy Awards.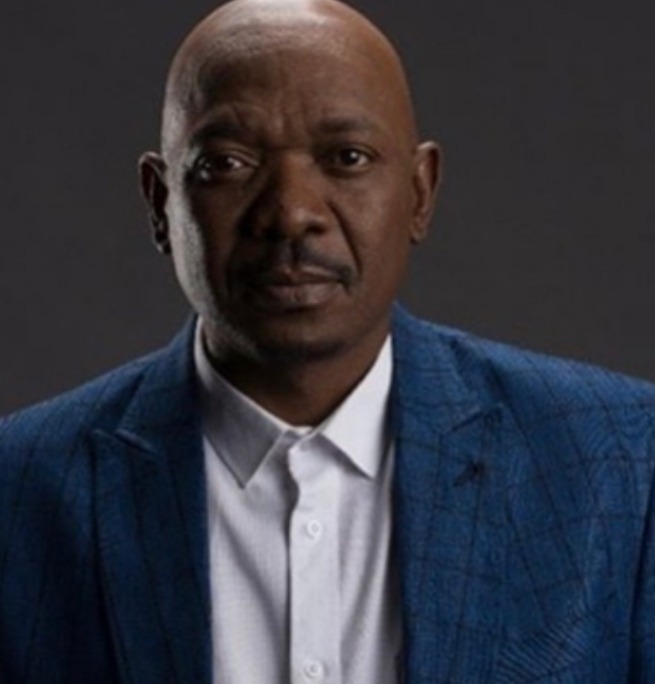 Menzi is a Role model to a lot of people and as people, we have people we look up to as our role model. And most of the time we look up to celebrities and make them our role models because we are inspired by what they do. We even imagine ourselves meeting them one day and hoping that when we see or meet them things will be just the way we have imagined but it's not always the case.
Like a Twitter user by the name of [email protected] and a big fan of Menzi Ngubane who was disappointed when he met Menzi after Menzi was rude to him, but decided to pour his heart out by responding to Menzi's tweet and told broke him how he broke his heart when he met him, as he didn't respond the way he was expecting him to as his role model.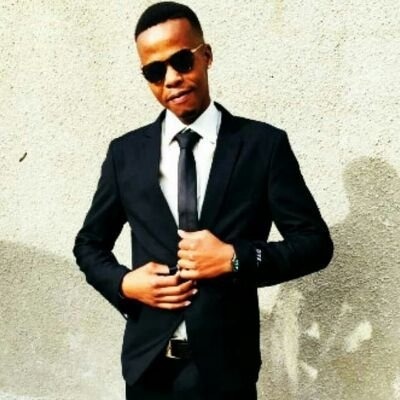 This is what he wrote: Once met you in Century City, Cape Town...and you refused to take a picture with me 💔😭💔😭💔 I'll never forget that day!!
And this was Manzi's response: Please heal. I'm also human and I have my "off" days. God bless 👊
People were not happy with his responses as they felt that he should've been more sensitive to the guy before he responded especially after the way he treated him, they even confirmed that it's not the first time he has done something like that he is indeed rude to his fans he doesn't make time for them.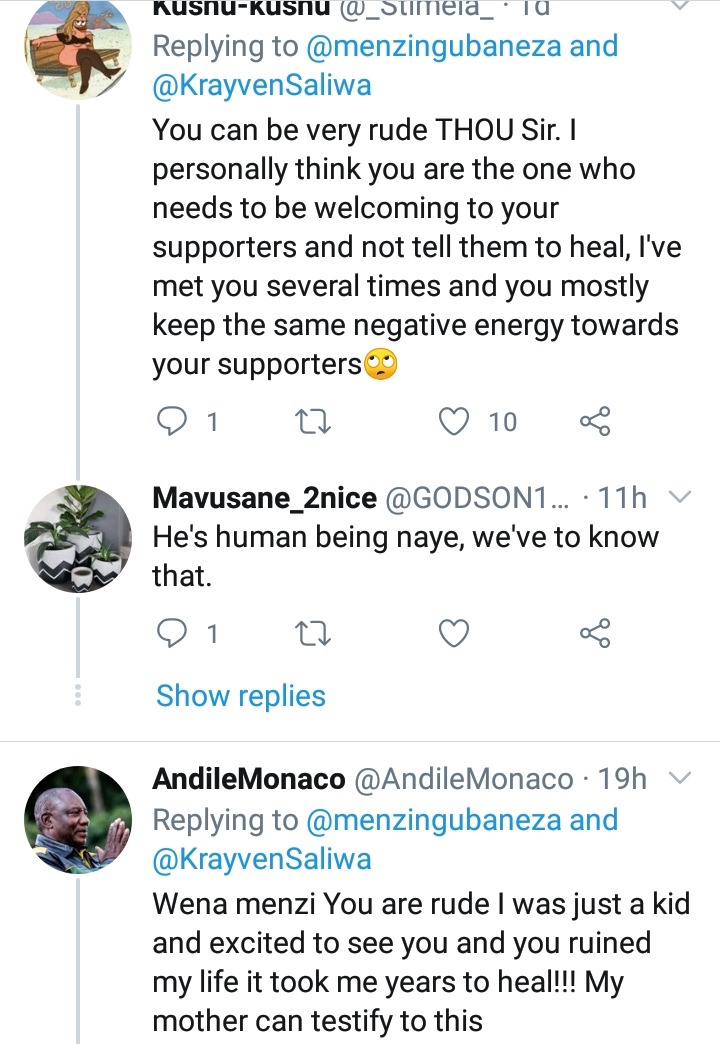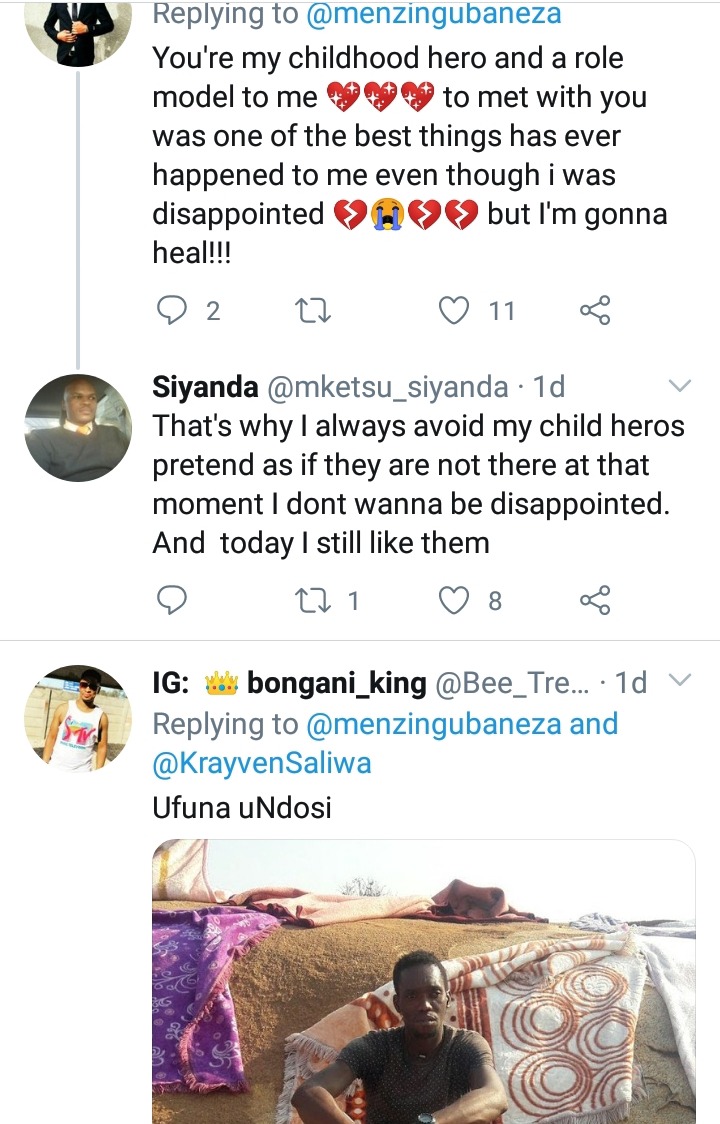 Menzi is indeed rude? please leave your comments below let's hear what do you have to say, like, and share
https://twitter.com/menzingubaneza/status/1368106976689987585?s=19
Content created and supplied by: KgaogeloEntertainment (via Opera News )