People could not contain their laughter after seeing couples in matching gowns standing in the pool. The men are wearing matching gowns and the women are also wearing the same. The couples look like they went on holiday together. Most people like to club for a holiday so that they can have more fun together.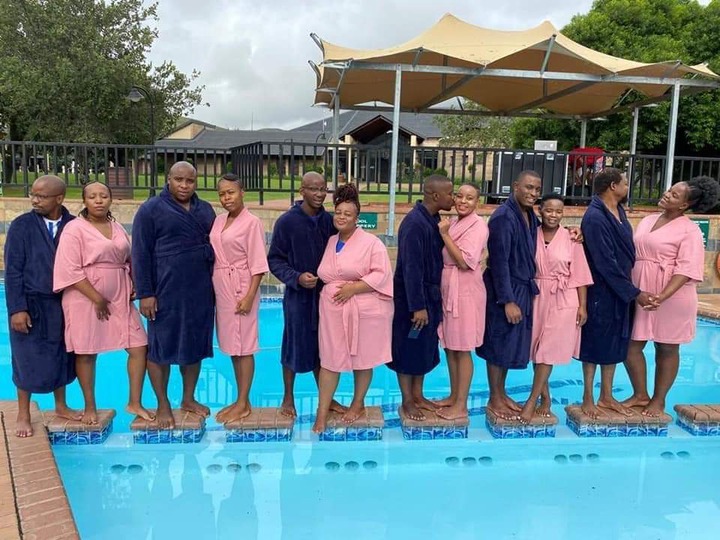 The world is wondering if the gentlemen and ladies are indeed couples or if it is more of a work outing than with their other women.
Some of the gentlemen in the picture look shy. It is not clear if it is being shy or just ashamed. Shame that people will recognize them and maybe tell their real wifes.
The coronavirus has taken away some of the precious moments in our lives. It is important for us to abide by the regulations so that we can keep ourselves and our families safe.
The country just started rolling out the coronavirus vaccines from Johnson and Johnson. The president and the minister of health were the first to receive the shot in front of the entire country.
Content created and supplied by: TheeMentalist (via Opera News )