But they tried to say @Julius_S_Malema must remain in Seshego & eat mangoes 🥭 for you don't believe he shouldn't be involved. It was good Malema initiates #TeaWithZuma which will unblock many things to the benefit of Africans.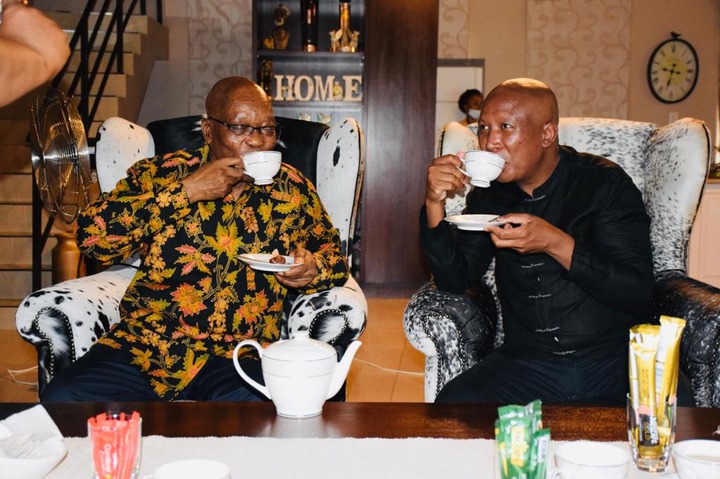 Now the tea has everyone talking.I really I don't understand him, he have this tendency of asking alot of unnecessary questions and shut down other journalists in the crowd.Last time CIC gave him freedom to invite his media friends & ask anything about VBS Bank. Samkele threatened to pack & leave in the middle of the interview saying "This is my show Julius." Now he's reporting from the street.
Samkele is busy with synopsis & analysis of the meeting when he was standing in the street & confused a bodyguard for Julius Malema screaming "nang'uMalema." Edward Zuma said they will release a statement tomorrow. What if the plan is to make the media think to hard when the meeting is just for the "TEA" 
Content created and supplied by: TheShwashwiHouse (via Opera News )