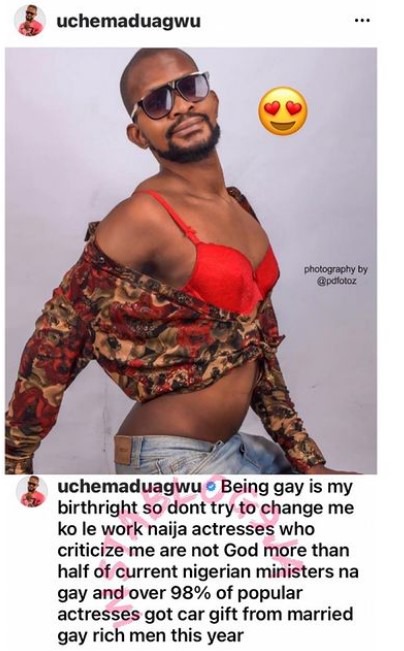 In Nigeria being a homosexual is a crime punishable by up to 14 years and in some areas that are controlled by the Muslim majority, it can be a death penalty. But one guy is not afraid of the wrath of law and people, he took to Instagram to make a sensational claim that most Nigerian actresses are dating a gay rich man behind the scenes. He even went further and accuse the minister of such acts as well.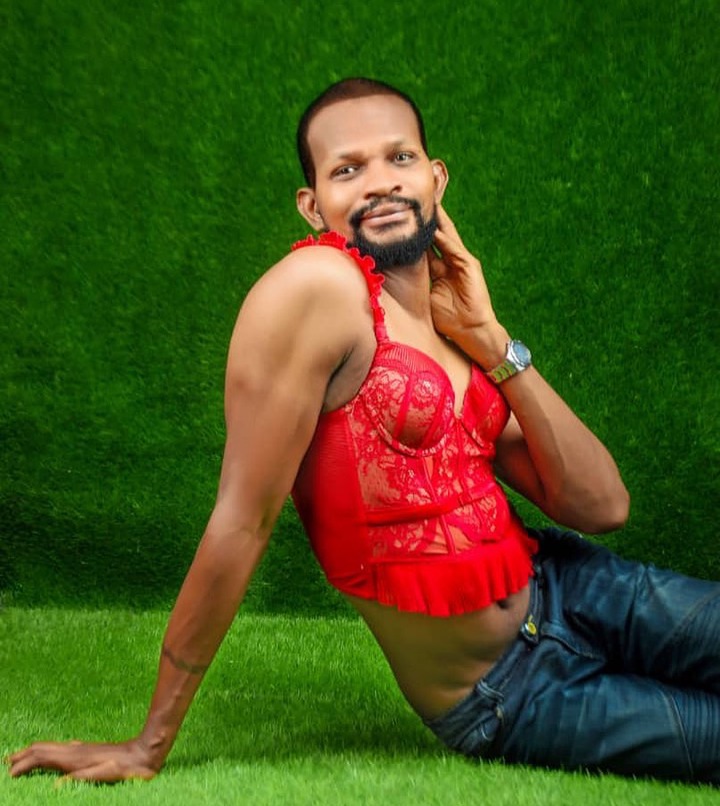 Here are some replies from his post:
@myorgasma_abuja: Na only this red bra he get?😂
@rosieyoungfh: Uche is finally getting the attention he's been dying to get for decades 🤣🤣🤣
@glowryhaa: Uncle stop this now... bobrisky and James won't let you reign o😂
@tobiloba: He's trying so hard to stay relevant, get apprenticeship from Bobrisky, he knows the game better.
@hrh_mra: This one is looking for asylum 😂😂 so he's having it publicly documented... my guess
Content created and supplied by: IzindabaZabantu (via Opera News )