Last week, South African women were going crazy about a handsome police officer who they say is unlike most cops who are overweight. His charm and body was making the ladies drool and some confessed to crimes they never committed begging the officer to arrest them.
This week, a handsome doctor is making rounds and once again, women are faking their illness and asking in which hospital doss the doctor for whilst others are asking if he is a gynaecologist.
On a Facebook page called ' Imitsanyelo We Fasion Font', the good doctor was introduced as Dr Mkhize and his pictures were posted. Women of all ages wanted to know in which hospital is he practising at.
Source: https://www.facebook.com/102042294548339/posts/434415467977685/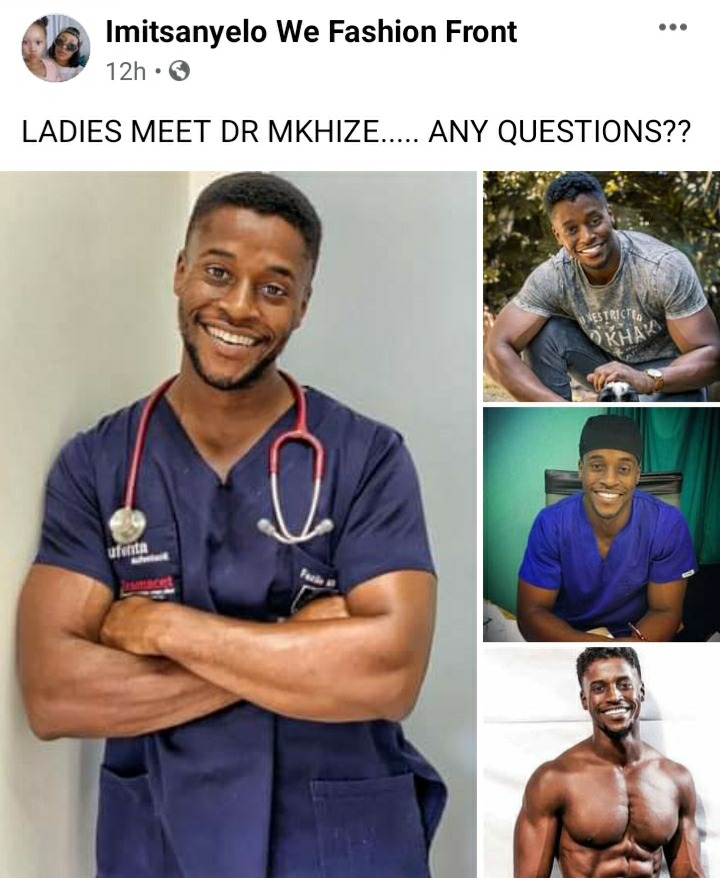 Dr Fezile Mkhize is not only a medical doctor but he is a model as well and he was a presenter on Top Billing. The 30-year-old doctor has been people's favourite since 2018, but there are those that never knew of his existence until recently, hence the hype over him.
Sadly, Top Billing came to an end in 2019 which may be another reason why some women do not know him.
He was also a Mr World Runner Up in 2019 and Crowned Cosmo's hottest man in 2019.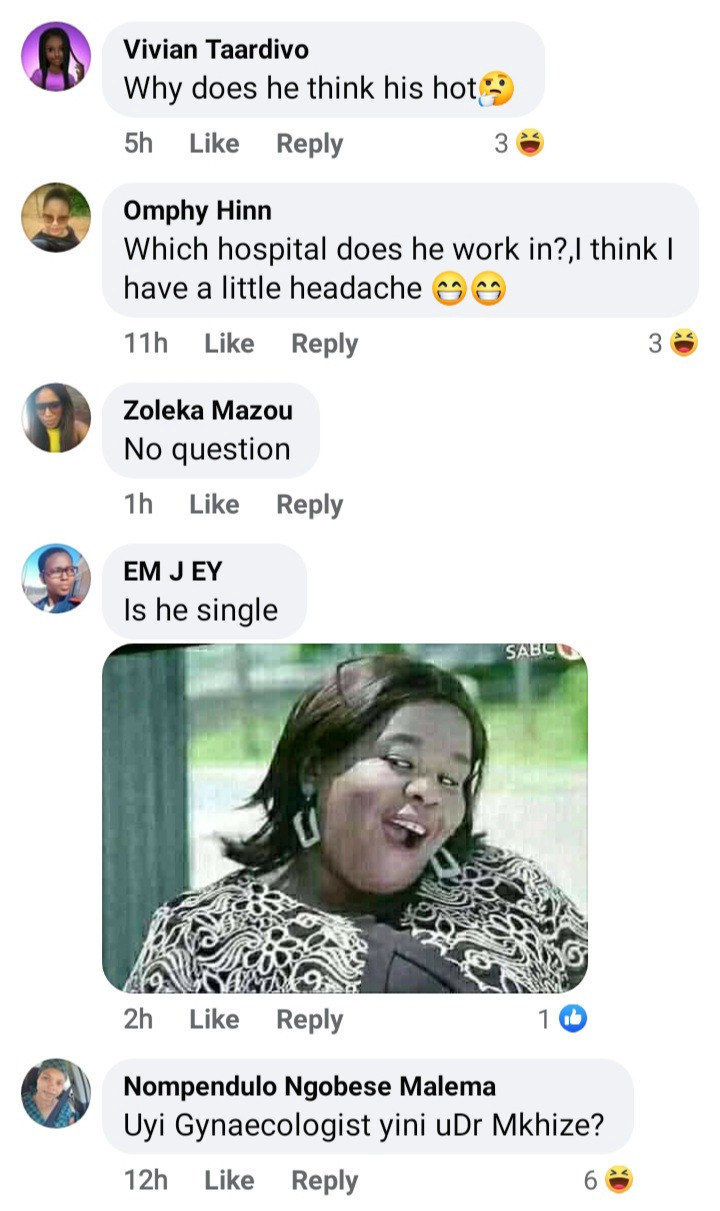 There are those who are not charmed though who want to know why the doctor thinks he is hot, but he never said he was. Women who want him to attend to their fake illnesses are the ones who say the doctor is hot.

Content created and supplied by: Sasatjie (via Opera News )