Thembi Nyathi is a well known psychic and also a medium. She is respected by so many people because of the gift that she has. She talks to the ancestors and also she is well known of being able to assist people.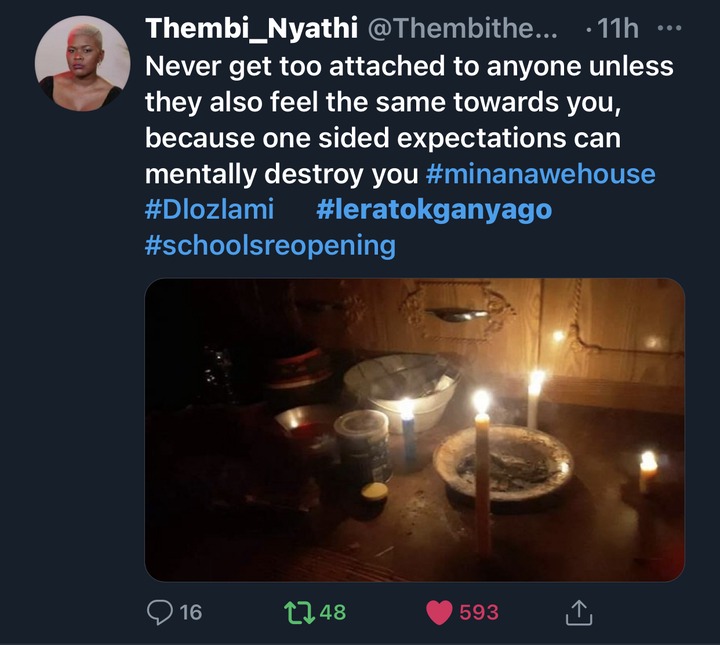 She has adviced followers about relationships, she posted the post on twitter and also she was warning followers. She touched the topic of love and also how it can affect mental health. 
"Never get too attached to anyone unless they also feel the same towards you, because one sided expectations can mentally destroy you."
Link to the post and also comments- https://twitter.com/thembithemedium/status/1361191672932098050?s=21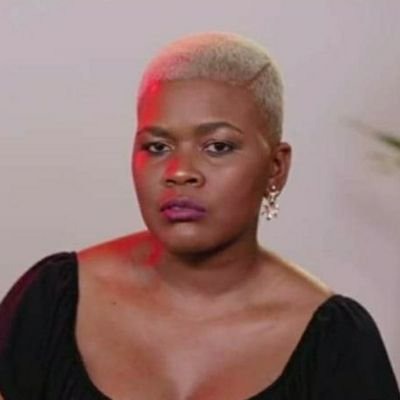 @sontaga, "Most people are obsessed about dating & marrying financially stable. partners forgetting to check mental, emotional & spiritual stability"
@savage, "Eish I see what you did there, I hope you are blessed or will be blessed 5% men left like you"
@france, "Attachment is not a choice.its a feeling tht comes unexpectedly.thts y they say love is a foolish game."
Many people have explained and also agreed to the situation. Many have found it useful and also as the best advice ever. 
SOURCE: SOCIAL MEDIA TWITTER
Content created and supplied by: FaithNkosi (via Opera News )