King Monada is making waves since he last released his single called "Dzena Mo". During that time he was seen shooting the music video of this song along side with the SkeemSaam actress Elizabeth whose real name is Amanda Manku.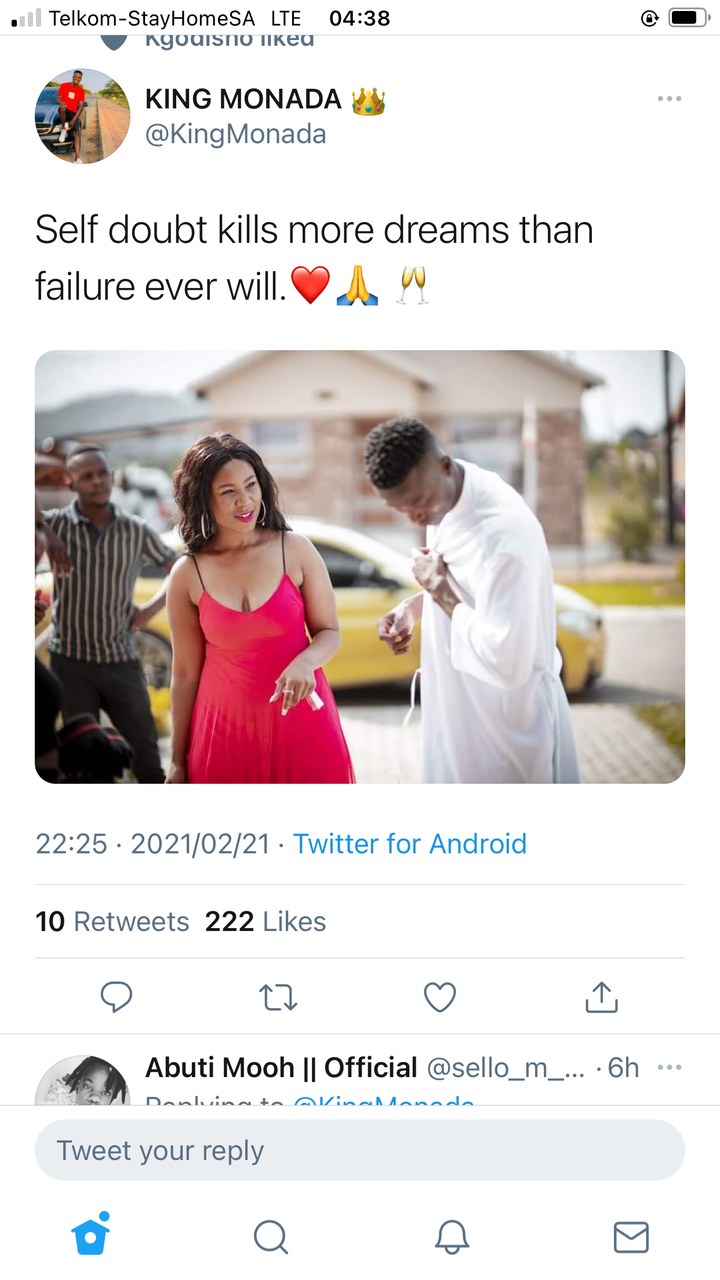 At first I thought she was being featured but she never appeared on the final product of the music video , other people were thinking that she was the owner of the beautiful car that had appeared on the music video and in the end there was no clarity of what was she doing with him.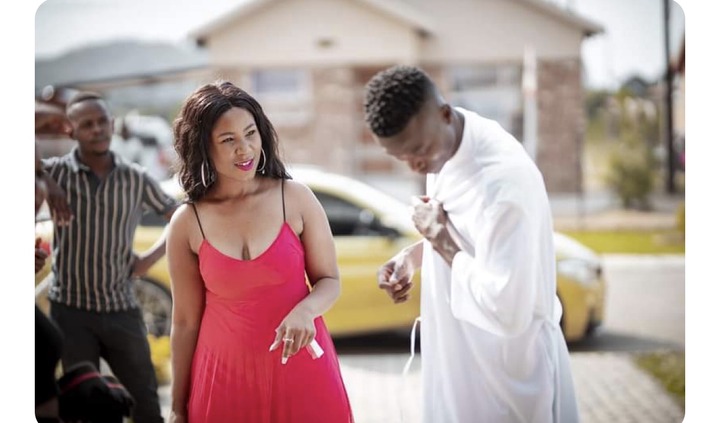 His Facebook page profile picture was also changed where he had put on Elizabeth and himself i the picture. This raised even more suspicions to his fans. Today again he has just posted a picture of himself and Amanda on Twitter and this agin has had his fans thinking that Amanda could be the next wife of King Monada.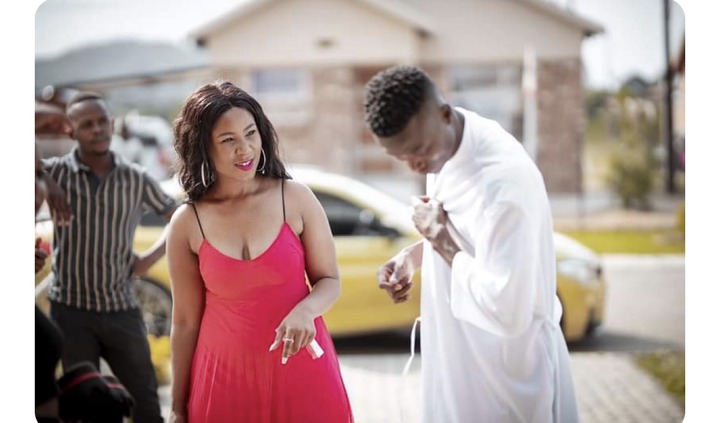 We all know he has two wives already and I doubt the two wives will be willing to accept her as their sister wive to the family. I just hope these rumours are not true and that they are just working together in his music. It can happen that she is the video person behind the new changes in his music video.
Tell us what you think about this.
Content created and supplied by: Sherly166 (via Opera News )