After yesterday's Episode, many people were ready to cancel Gomora. Since the show started in March is been the best show and favorite of many people. The show started with a bang as Mazet and his people went to hijack as the crew was working for MamSonto. Mazet went with her boyfriend Ntokozo and it was his first-time hijack and he panicked when they were busy taking the car and end up killing the owner of the car who was Nthati's husband.
Gomora is a story about inequality. It's about the rich and the poor and how fine the line between the two can be. It follows the lives of two families and how their worlds collide.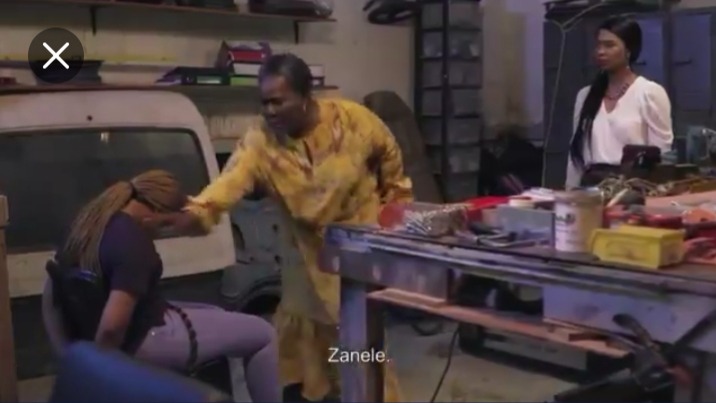 Mazet is being loyal to Mam'sonto even after they killed MamSonto's son-in-law, she kept the secret. Yesterday Mamsonto shot Mazet after she felt like Mazet betrayed her. Mazet recently killed MamSonto's boyfriend Bra Mike while they were about to get married. Mazet even lied to her when she asked her to find the person who killed Bra Mike.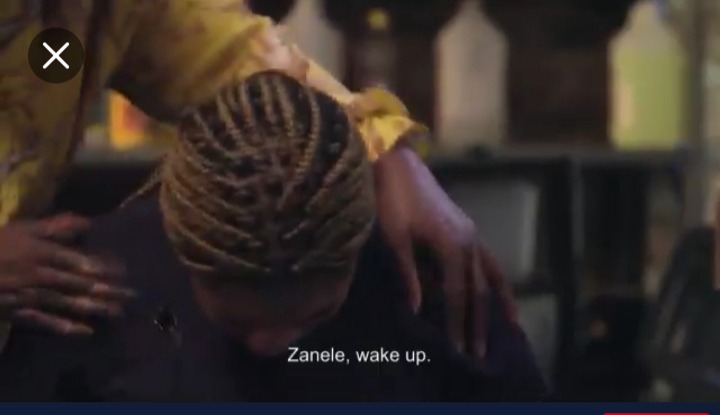 Nthati found out about Mazet's secret and went and tell Mamsonto. In yesterday's episode, Mamsonto shot Mazet and everyone thought she killed her. Momsonto didn't kill her, she shot her on the shoulders. In tonight's episode, Sonto agonizes over what she did to Mazet. She took her to the hospital.
Many people are happy to see Mazet back. Mamsonto loves Mazet like her own daughter, she was even crying asking Mazet to wake up.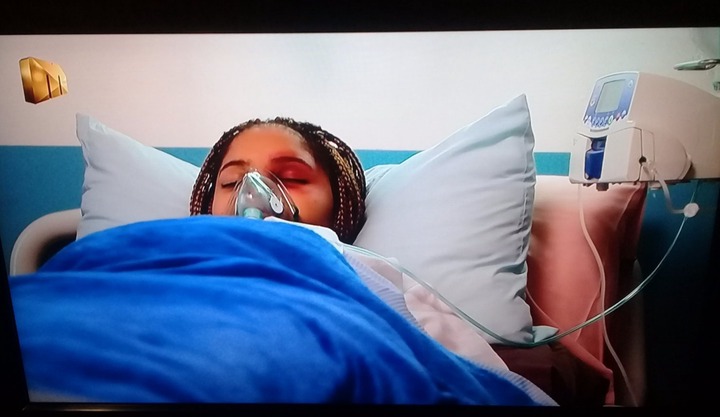 Like, share, and comment.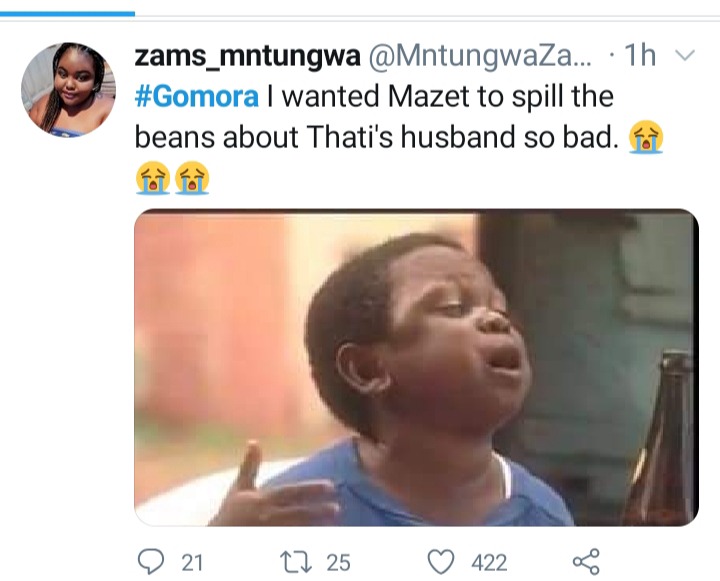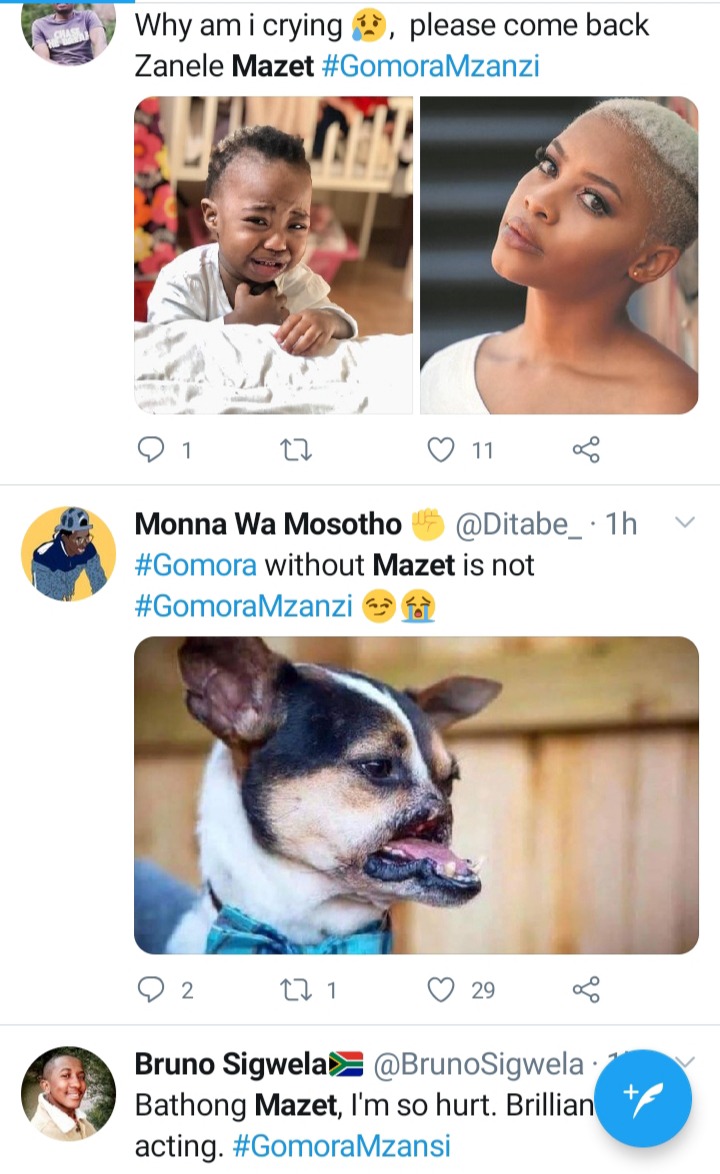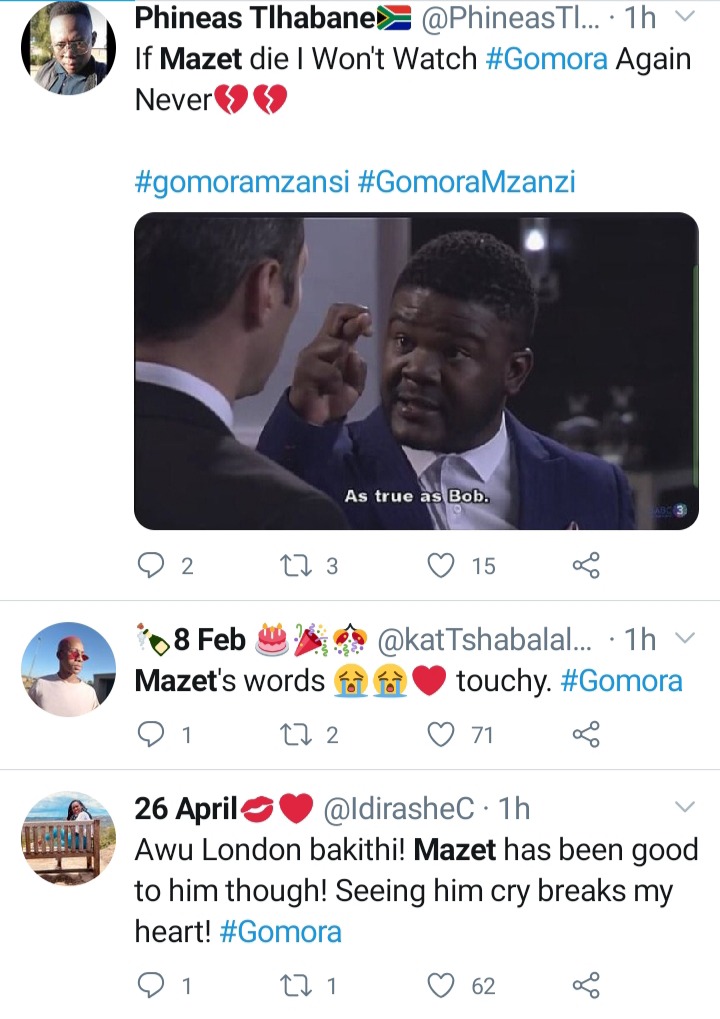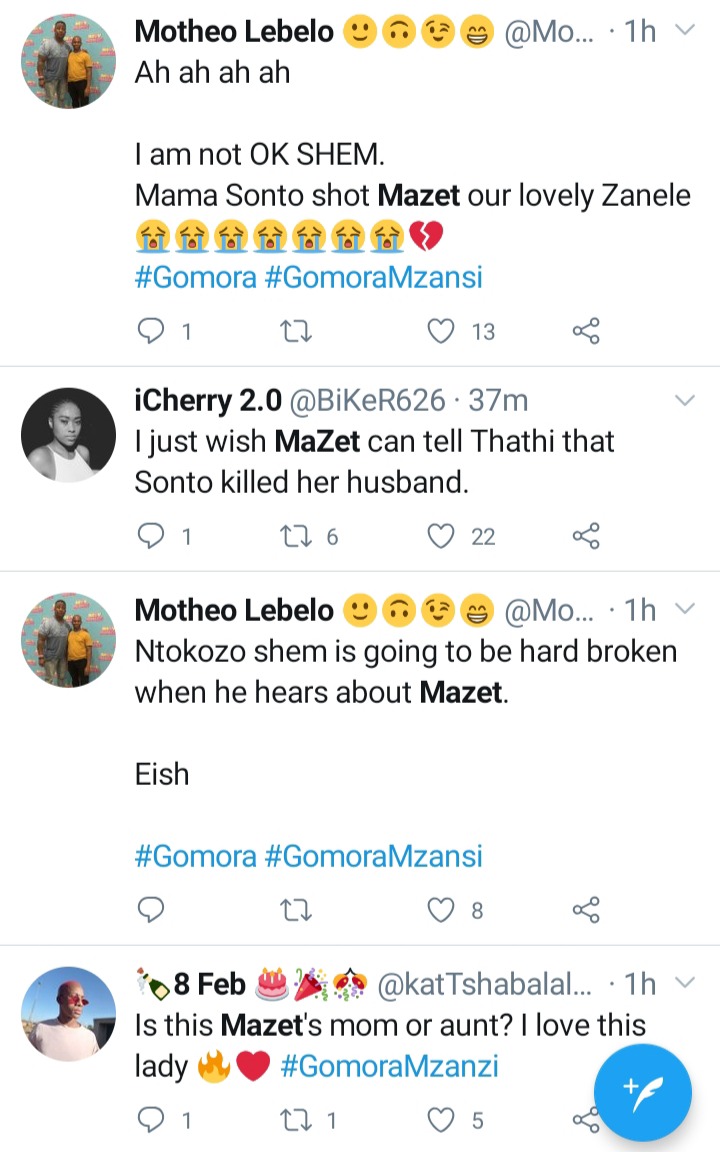 Content created and supplied by: ThabiEntertainment (via Opera News )