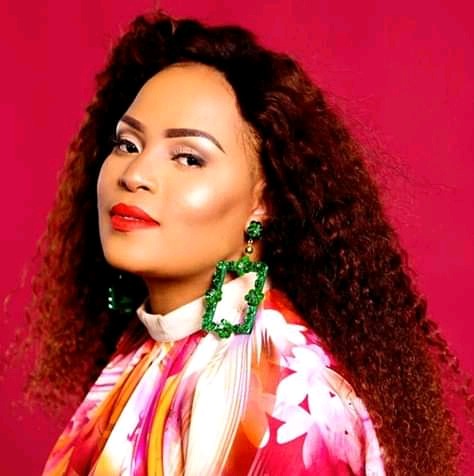 South African vocalist Bucie Nkomo has been in the entertainment industry for a lot of years. During that time she has brought us many hits.
She has done collaborations with some of the most successful musicians and DJ's giving us beautiful music to enjoy on the dance floors. A great joy to a lot of party animals.
Although she's a public figure, Bucie had always kept her private life away from the public's prying eyes. She had been keeping a lot to herself.
A couple of years back she had come out to say that she would be stepping out of the entertainment industry for a while. She said that she needed some time off.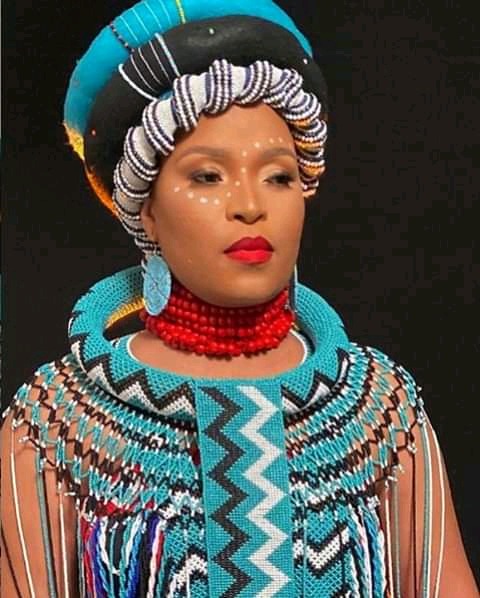 Last year Bucie shocked her fans when she announced that she had given birth to a beautiful girl on August. Last year was a great year for a lot of celebrities who welcomed their babies.
Whilst others announced their pregnancies whilst they where still pregnant, others waited till they gave birth before they announced that they where pregnant.
An example would be Simphiwe Ngema. The actress kept her entire pregnancy a secret. When she posted pictures of her baby bump, her son had been born.
Minnie Dlamini hid her pregnancy and revealed the news before she gave birth to her son Netha. The news came as a wonderful surprise to many of her fans.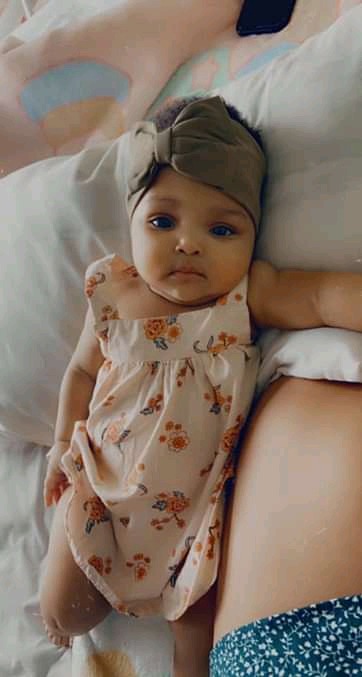 Cassper Noyovest was also on the list of new parents, he blew his fans away when he announced that he was having a son but the biggest shock was that he had been in a relationship for three years.
Zola Nombona and Thomas Gumede also welcomed their cute son Cebelihle last year. Pearl Modiadie also welcomed her own little bundle of joy last year.
Since then a lot of celebrities have shared snaps of their babies, they just didn't show us their faces on the pictures. Bucie also did that with her daughter when she was born.
She posted a cute picture of her daughter on her Instagram page but the face was masked with a heart emoji. Fans congratulated her on the birth of her fourth child.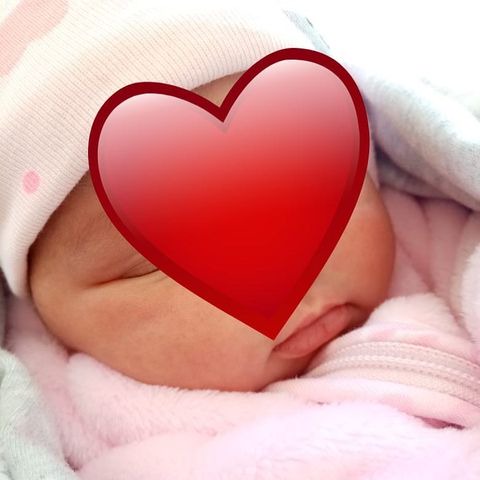 Since then fans have been waiting to see her baby girl and how much she has grown. She has decided to bless her fans on her official Facebook page.
She posted a beautiful picture of her daughter on her Facebook page gushing about eternal love for her daughter with a cute caption. The little princess looks beautiful and we can't wait to see more of her cute snaps.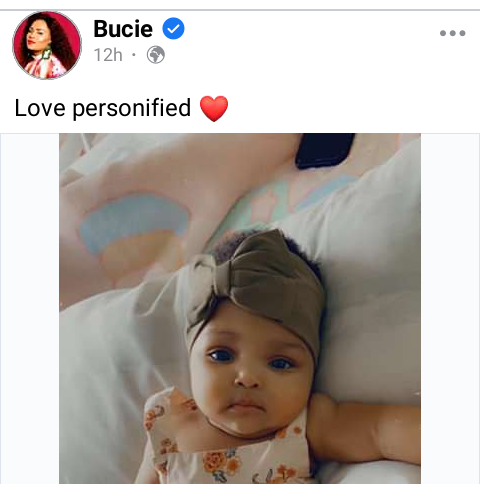 Content created and supplied by: Nonkulie (via Opera News )