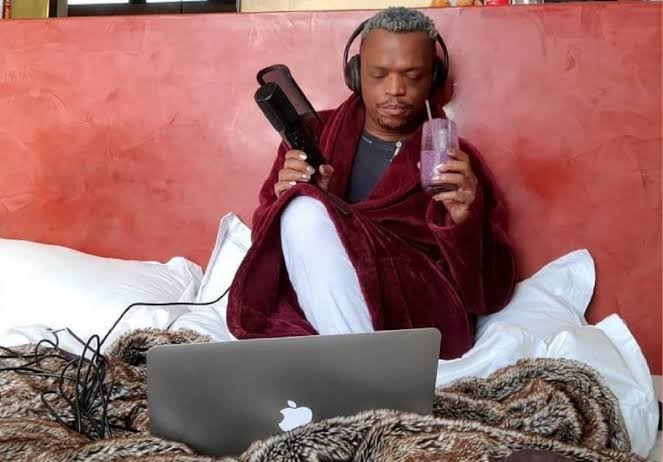 A phone offers many advantages, but the effects it has on our interpersonal relationships can be a major drawback. Being wired into our appliances means that we are not really present at the moment.
With his marital troubles splashed on the front pages, Somizi Mhlongo is going through it. He recently took a break from his journey with Bestie Vusi Nova to give people an update on their lives.
"I was making everyone else happy while I wasn't happy. It's my turn now," he wrote.
Some of his fans believe that with his bestie TT Mbha or his husband Mohale-Motaung, he is referring to his fallout.
Well, today social media is a buzz, following the video that went viral and left Mzansi divided.
In the video Somizi is heard saying "I'm not happy with him being on the phone, all the time. And for me it's not about being neglected, but I find it to be too self serving. If you not on Twitter, Instagram, or Facebook you taking pictures, I sometimes feel I was touched like that phone."
According to Mhlongo he told Mohale to chose between him and his phone. Because he find it disrespectful.
The Metro FM DJ said both he and Mohale had developed a toxic atmosphere in the 50-minute video because they did not talk about how cellphones got in the way of their relationship.
Here are some of the comments that made Mohale trend number one on Twitter: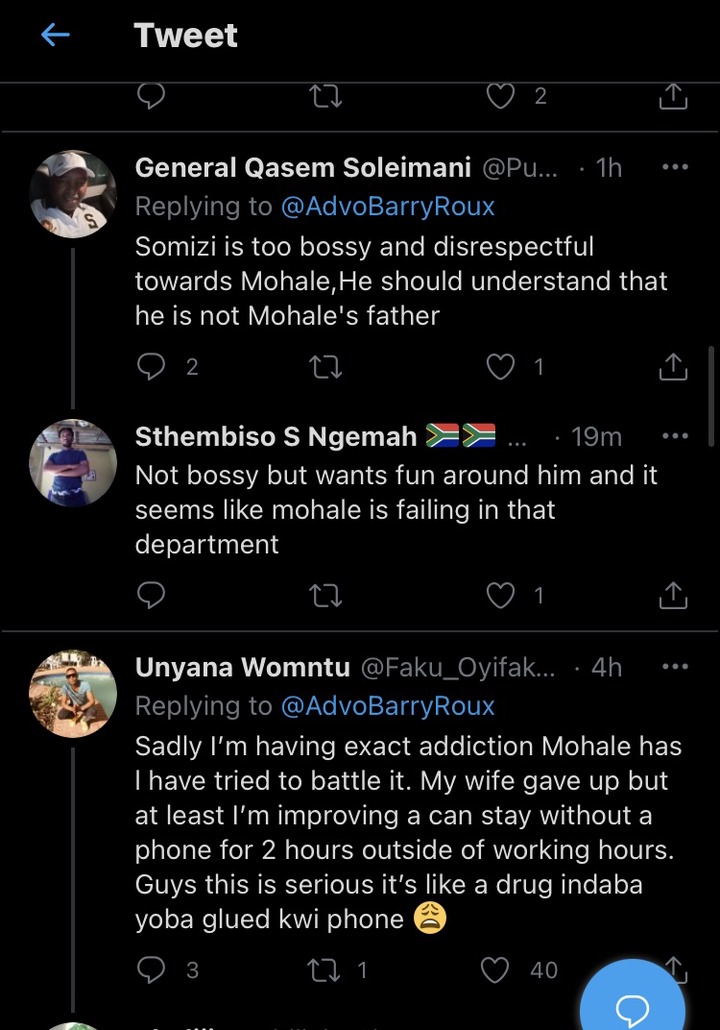 Source1: https://mobile.twitter.com/AdvoBarryRoux/status/1363859183775457282
Source2: https://zalebs.com/somizi-is-going-through-it-all
Content created and supplied by: ArthurM (via Opera News )