Brenda Mhlongo is a multi-talented actress, dancer, and singer from South Africa. She made the headlines due to her exit from Generations. She used to play the role of Nandi, the wife of Jack Mabaso. Brenda attributed her successful acting career to her great personality. She is loved by many for her portrayal in the show.
Brenda refuted the claims that the producers of the show fired her. She told Drum Magazine that her contract was not renewed because her role came to an end.
After leaving the show, the actress went back to building her foundation, The Brenda Mhlongo Worldwide Foundation which she put on hold when she started acting on Generations.
Brenda grew up in KwaMashu, KwaZulu Natal. She has been a loving wife to her supportive husband, Edmund Mhlongo for 22 years. She got married when she was 18 years old and she is grateful that her husband willingly helped her in building their marriage despite the challenges they have faced. She is blessed with three children, Zama, Snikiwe and Nethezeko.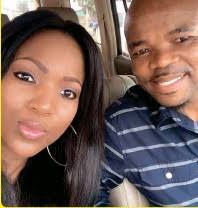 She said that motherhood has been tough for her since she had to leave them for a while, but she has a close relationship with her children. Years back, she revealed that her daughters asked for her permission to have a boyfriend.
In 2018, her husband gifted her with a brand new BMW 2 Series. It is a convertible car with a slickly black interior. She said that her husband loves BMW car models. In addition to the BMW that her husband bought for her, she has another car. She owns luxurious cars.
She was born on the 14th of August 1980, she will be turning 41 years old this year. She has maintained a youthful appearance because of maintaining a healthy diet.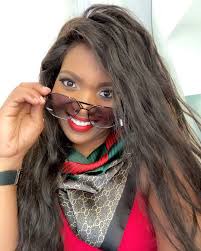 Brenda Mhlongo has created a path for uprising actors to follow. She has proved that a long distance marriage and motherhood should not stop a woman from achieving her career goals. At the end of it all, a woman must do everything to support her husband in providing for their family.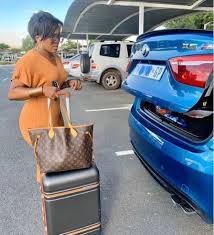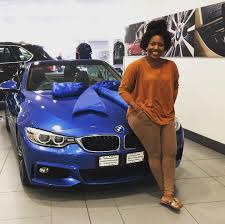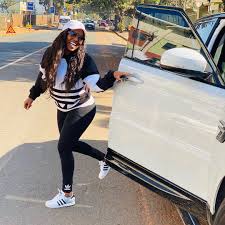 Content created and supplied by: Hope_Faith_Love (via Opera News )