Source - Skeemsaam /sabc1
Alfred must go and consult with Mulisimi its not normal for a person to hv so much badluck😎🤔anyway i wish I had mary matlokga's confident and attitude that women is iBokodo.
I can't say m happy for the tender disappointment but I'll be glad to see Alfred as a new Principal because Thobagale didn't give him a chance to prove that he can't lead she keeps on reminding him to attend classes It's reminds me the time I was a student at Itireleng high school Jouberton Klerksdorp around 1987,the vice principal was like Mrs thobakgale.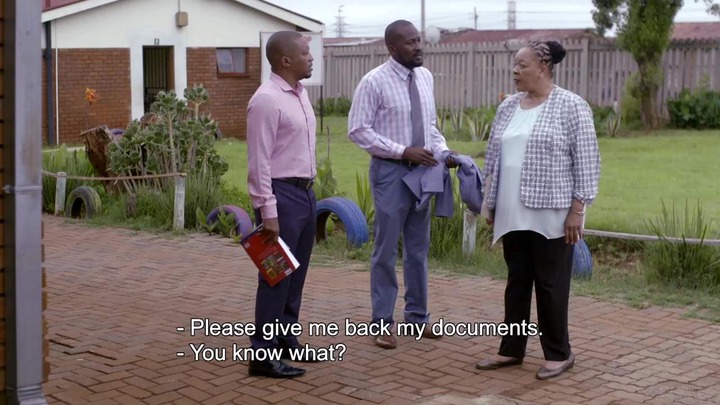 she was aggressive and abuse especially children who were from rural areas.she will hit you for nothing and principal couldn't do nothing.If Principal Thubakgale happen to be transferred to another school, can Manaka be the Turf High Principal. He deserve it.
He has been the HOD for years and this so called Magongoa just overcame him to be the principal without any sense...!He need to visit Tepene to cleansing his bad luck. Otherwise there's no Magongoa Empire🤔🙄.
But i enjoy his work relationship with Principal Thubakgale, they don't trust each other and always alet. People who will never be successful at skeem saam Leshole Kunutu Magongwa and wallet regardless how hard they work...skeem saam suppose to be educational but only discourage those who are trying so hard....Meiki she's hardly at her shop unlike Charles but she's the most successful business woman
Content created and supplied by: Ok_Daina (via Opera News )