Sometimes a picture or a video does not speak a thousand words. The man who was seen on video arguing with a woman over keys of his BMW at a petrol station; has called out trolls who changed his story.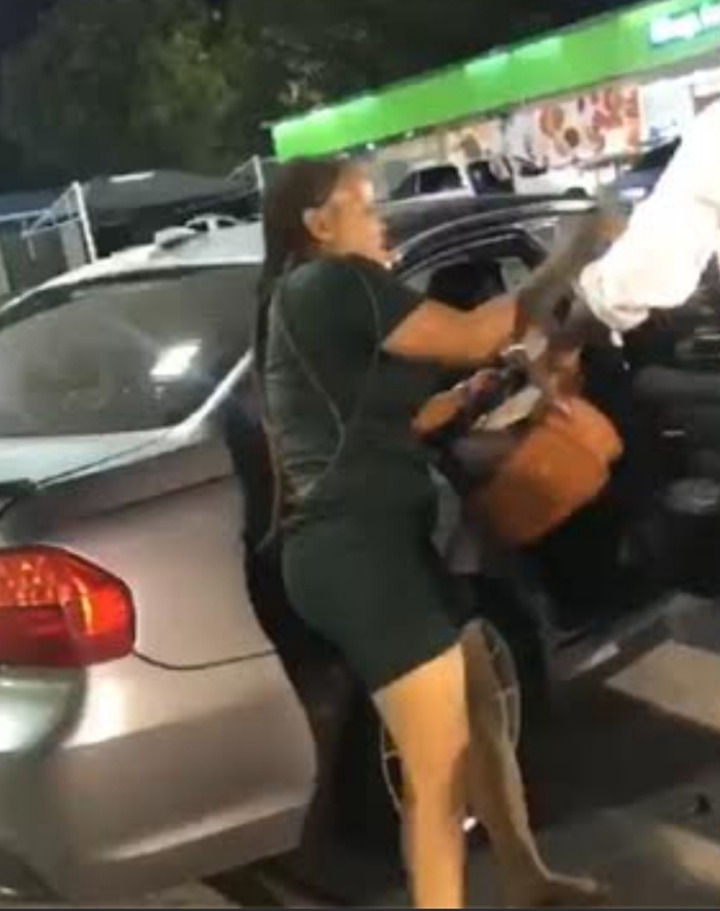 Thabo Manne from Mpumalanga has dispelled the myth that he was a blesser taking back his car from a girlfriend. He in fact told the local newspaper that he and his wife attended a funeral on Thursday 25 February.
They later chilled at the venue for what many may under normal circumtances; call; an after tears. An argument ensued where he was trying to reason with guys who were in an altercation; while he was busy with that; someone slapped his wife.
The wife ran into the car and drove off. He and friends took chase after his wife; who was driving his BMW; he said he would never hit or hurt his wife. All he was trying to do; was to stop her from driving in her condition; (upset and angry).
His wife was also saying that; he did not protect her from his relatives.
He posted a message on social media where he said; whatever friends and enemies think about them concerning the video trending is fine. They do not care; they can say whatever they want; as long as he and his wife know what transpired. He asked them to stop spreading lies about them.
He went on to say; yes; they did have an argument; it's not that; they were physically fighting. He said he knows that's what the trolls would want; because that is what they live for; hence they are not dead. He further; called them dogs; who should get themselves lives and leave them alone.
The local newspaper could not get hold of the wife to hear her side of the story.
https://www.dailysun.co.za/SunWheels/social-media-shock-at-couples-bmw-drama-20210227
Please like; share; comment and follow me for more news.
Content created and supplied by: TingTong1105 (via Opera News )