Ayesha Curry is being called a hypocrite by fans because of her photoshoot. it was a matter of in 2015 she had posted. back in 2015 Curry posted a series of tweets where she was expressing her own option. and in one of them she wrote that she would take classy over trendy any day and now a few years later things have definitely changed.
Curry just recently posted a picture of herself on Instagram and it seems that she had forgotten what she said back then. she had wrote that everyone is barely naked these days huh? and continued to write that she would rather keep all the private stuff covered and only revealed to those that matter.
So who actually matters here all of her followers?
maybe she has forgotten since twitter is so yesterday or whoever posted on her twitter account was not her but who knows.
A fan reminded her that she was the one telling women to cover up all these years, but Curry said that's he never did that but then a message can be very vague from the writer to the reader.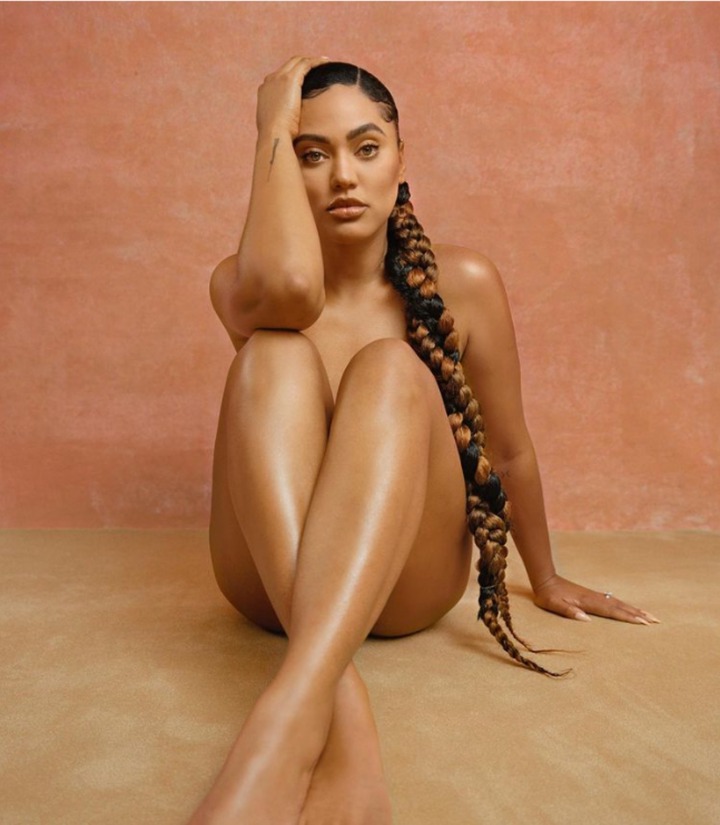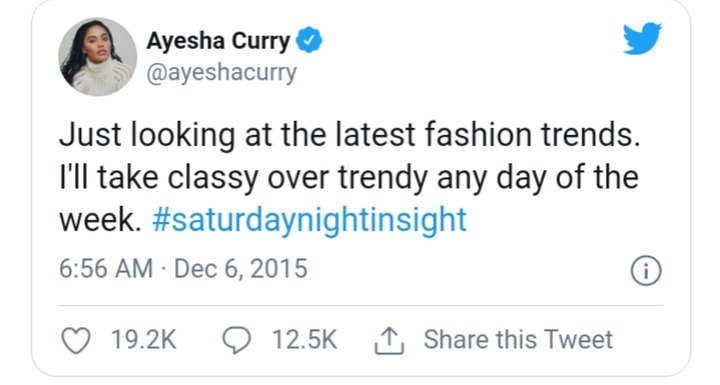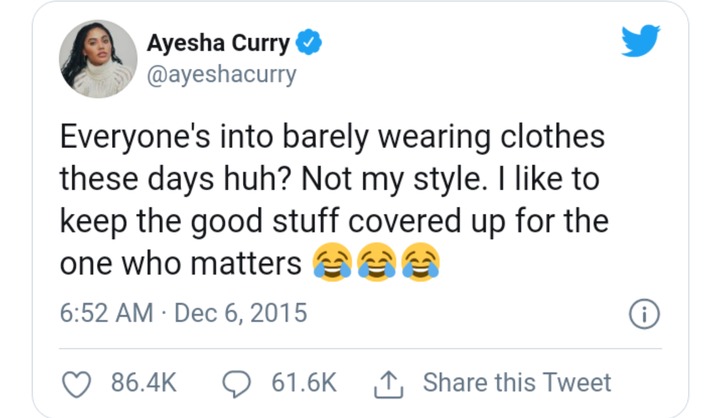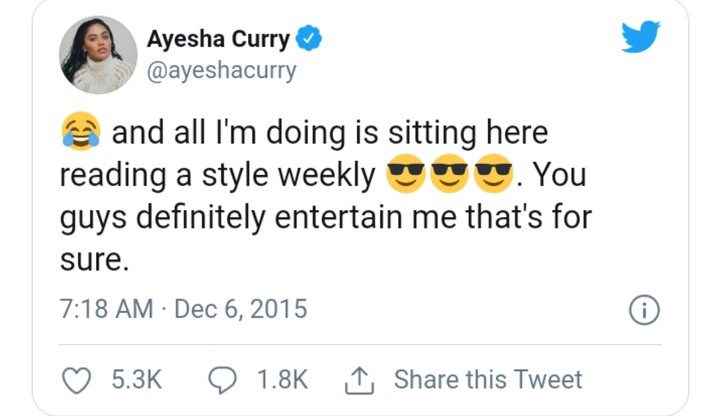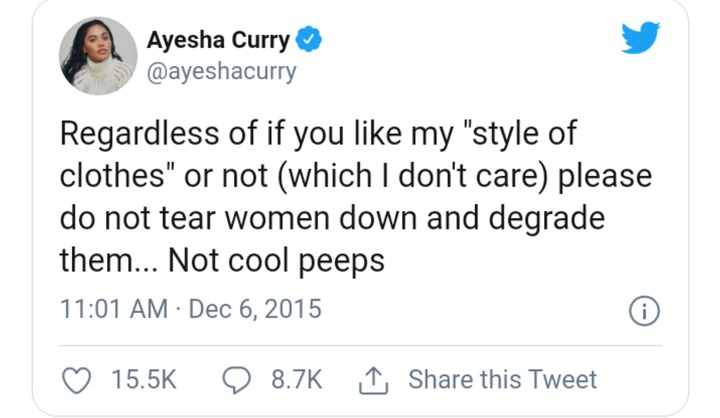 Content created and supplied by: FaithFezeka (via Opera News )