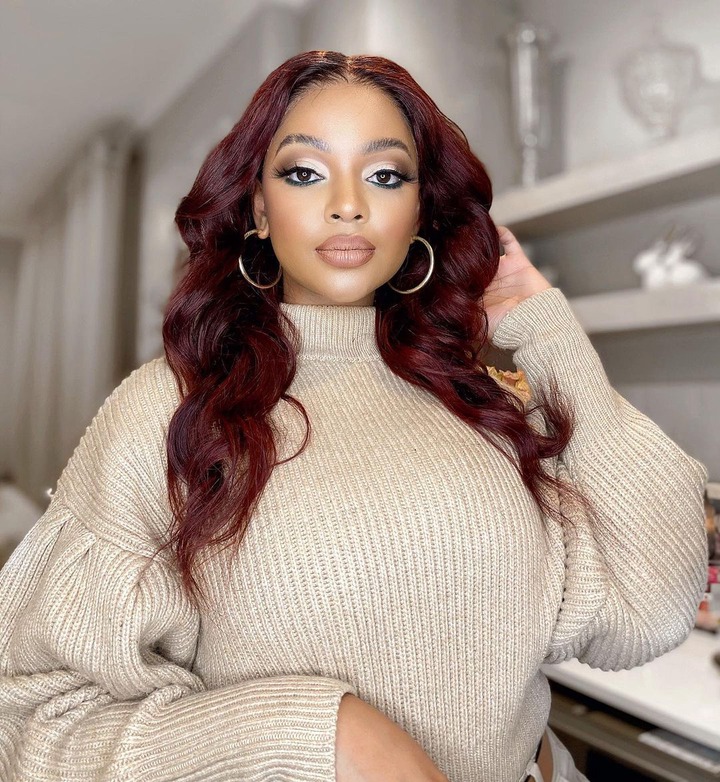 Mihlali Ndamase is well known for her unapologetic character, she insanely open about her life and surely does not want to be bullied around. The YouTube sensation doesn't hold her back when it comes her well being and mental health.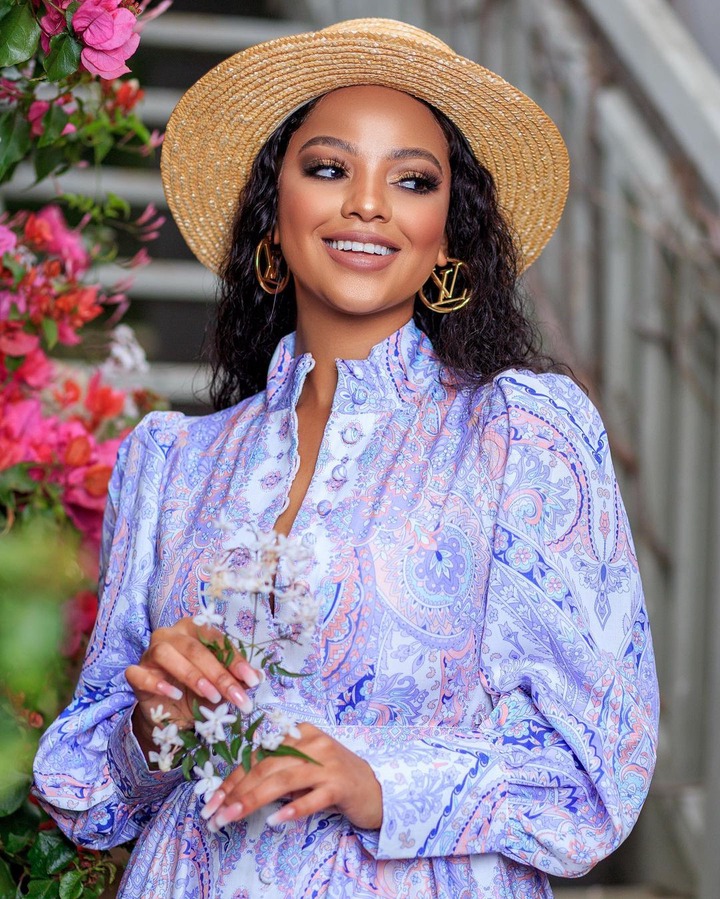 She says she used to suck at communicating unpleasant feelings, but has now jumped that rope. She posted a tweep saying "I used to suck at communicating unpleasant feelings, though i still struggle with processing them my communication is 100%. Hayi shame, i will tell you how, when, and why you upset me and i literally love this for myself coz being quiet brews resentment", she said.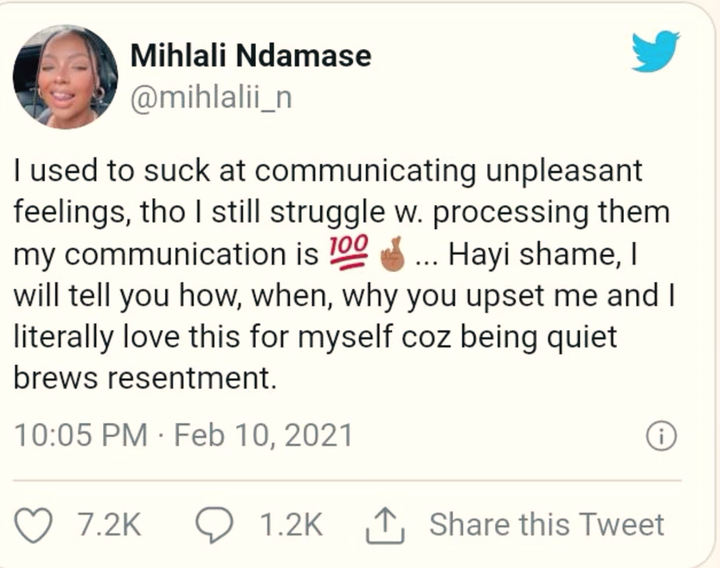 Mihlali was not alone in the conversation as her fans were also supporting her, one fan replied to Mihlali saying" Truth, I'm not going to sit with my unhappiness brewing inside me whilst the other party lives their best life. You will know my true feelings", she said.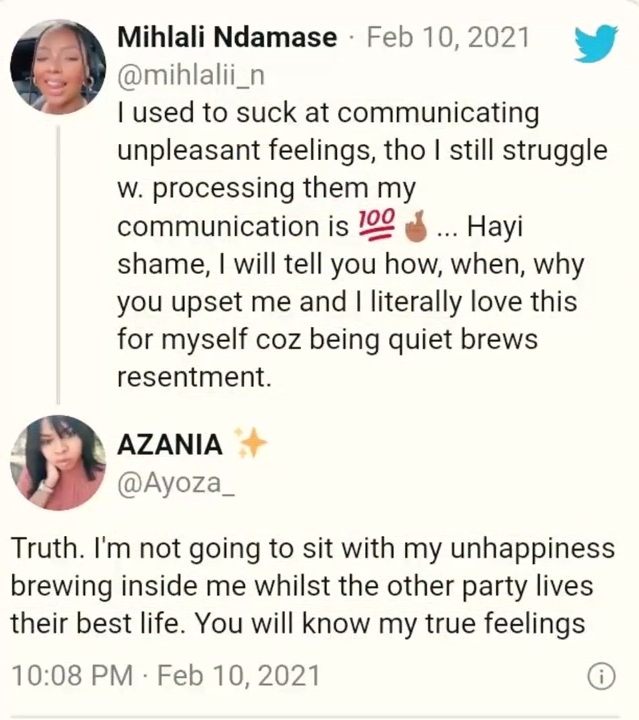 Another fan said " I wish this was me. I suck at expressing how i feel, i keep thinking the other person will think the i am being petty", he said. Every fan had something to say, reason being it is something that we all have in common and need to work towards it.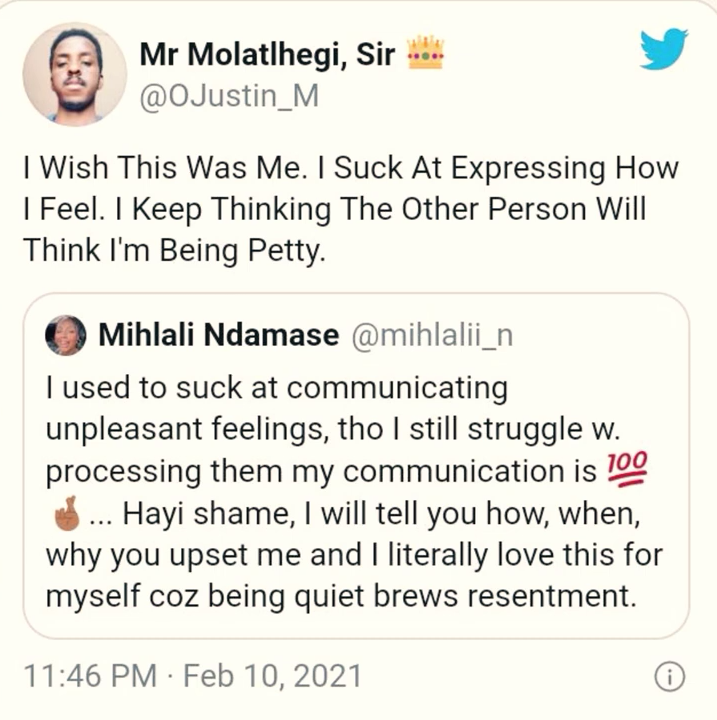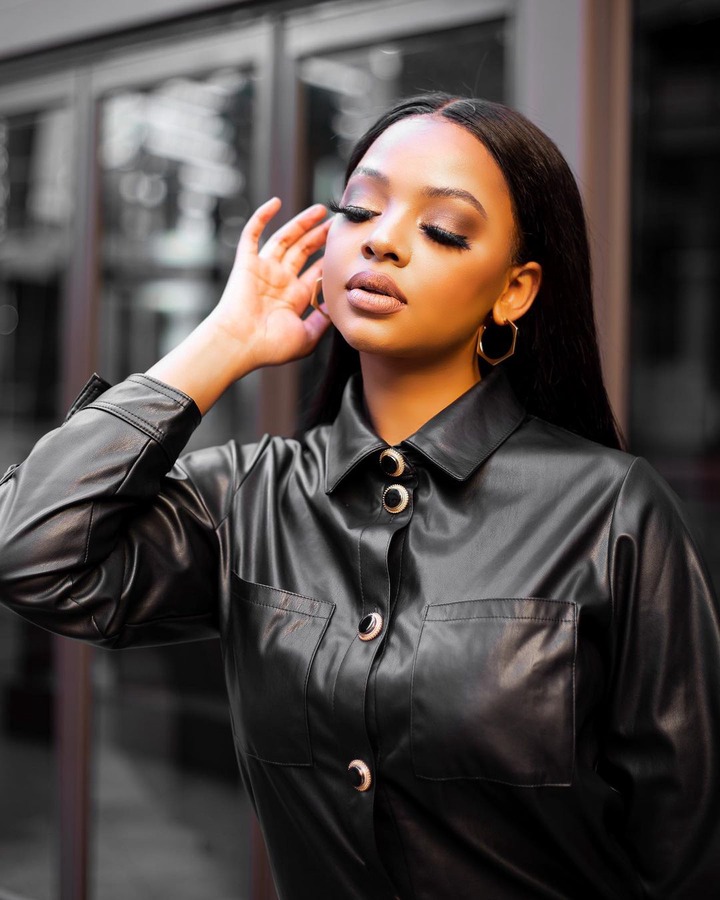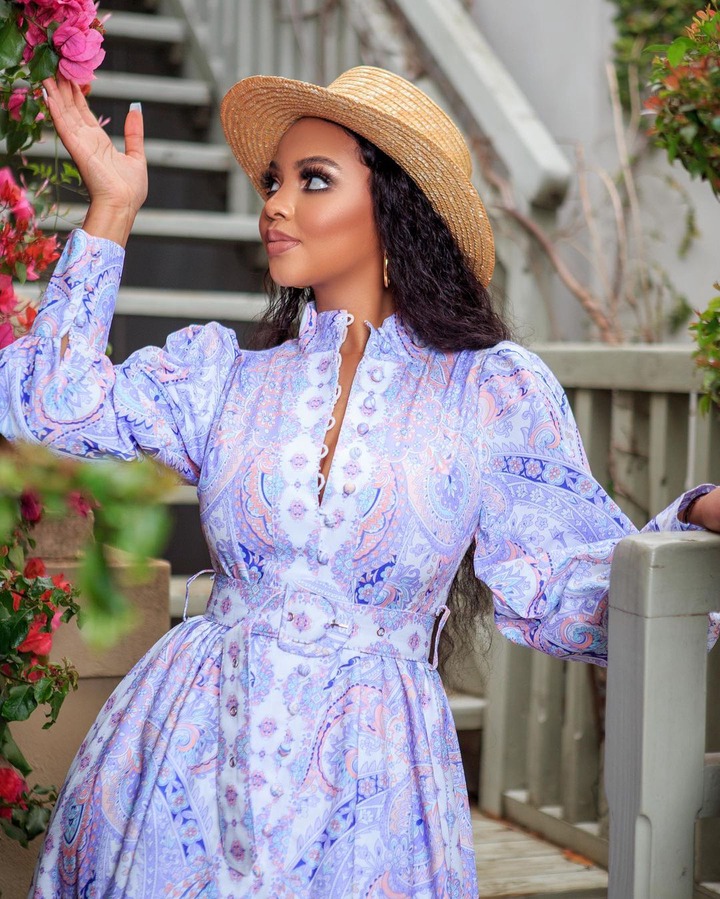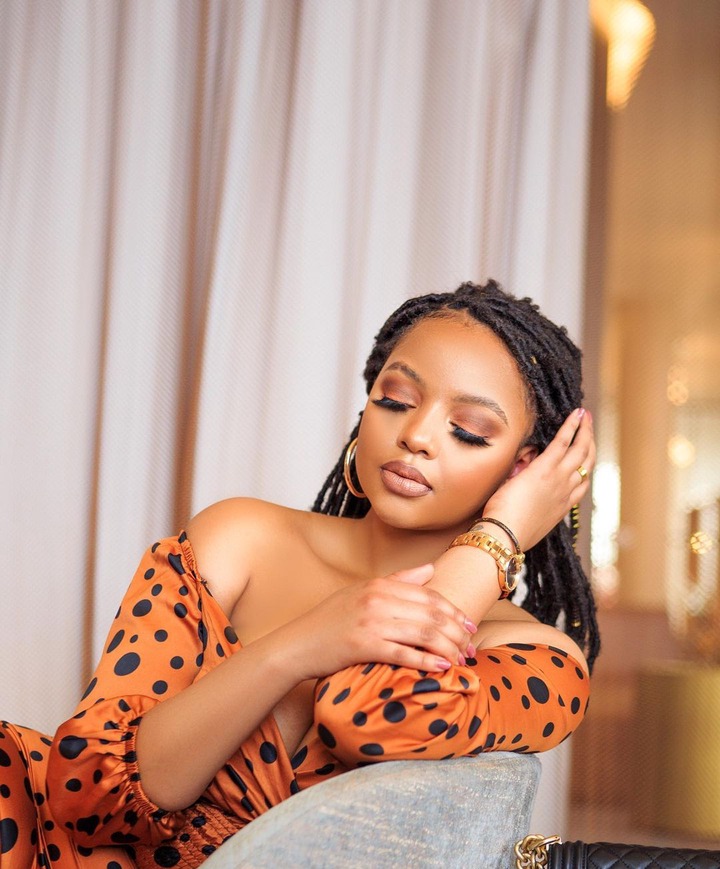 Don't forget to like, share, comment and follow for more Galaxy8 news.
Content created and supplied by: Galaxy8news (via Opera News )