it's funny how a lot of the none alcohol drinking people always look upon on those who drink and we them as people who are wasting money even if the people spend about 200 a night.Well truth is anyone you are aware of who is always at the pubs and bashes is really not spending or wasting anything if he is not buying a bottle of the royal salute.
For example look at the cost price of just 1 unit if the royal salute.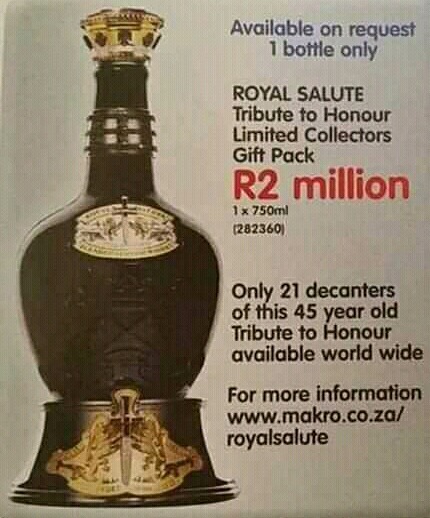 According to my perspective it is safe to call this one the most expensive drink in mzansi for i have never ever seen any drink which cost this much and am still in shock.
As much as a lot of the people of mzansi are always prepared to pay any amount when it comes to alcohol this one really got a lot of people thinking twice.
Take a look at some of thier comments.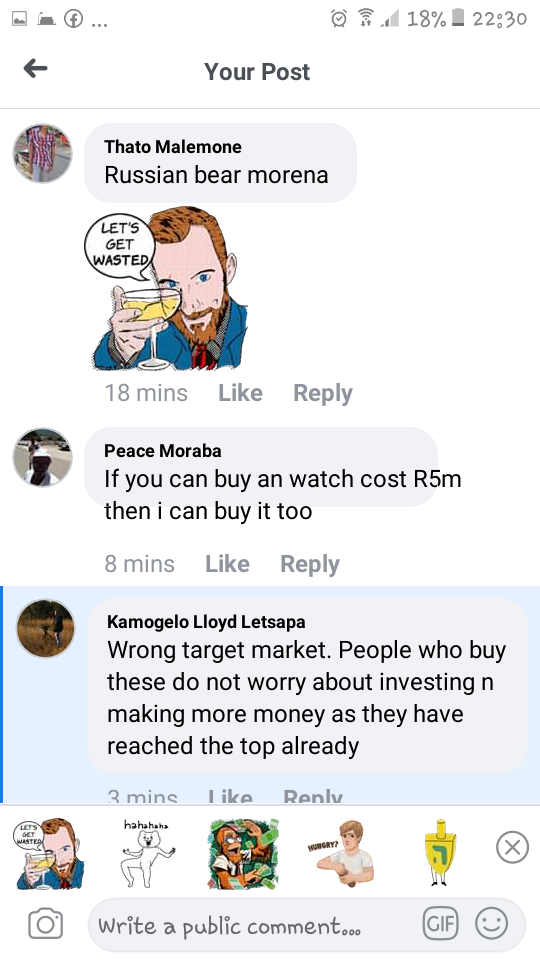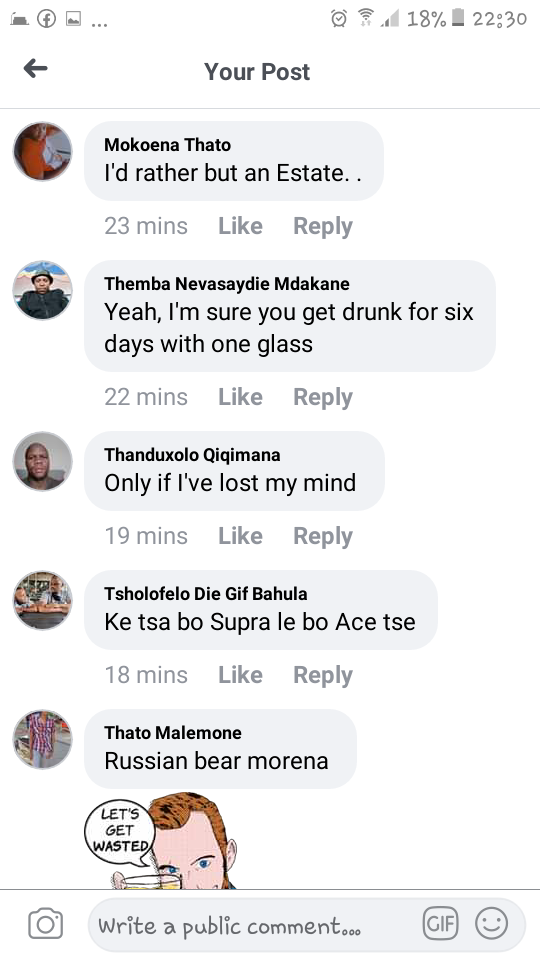 2 million is indeed a lot of no ey and can change ones life for the better and still secure the future of ones grandkids if it is used wisely.
What is your view on this price as a reader?
Can you pay that much for alcohol?
Content created and supplied by: RastaWrites01 (via Opera News )