Betrayal on its own is bad, and betrayal by the people who are closest to you is far worse than anything you could possibly imagine. The sad reality is that you cannot prepare for it and you cannot be ready for it.
Screenshots shared on social media just prove how cruel love is. While the imoji's used in the conversation somehow make it bit confusing one can arrive in conclusion that a woman is having an affair with her husband's brother.
Reading the conversation between the wife and the husband's brother it is clear that things might have went a bit too far than initially planned. Read the screenshot.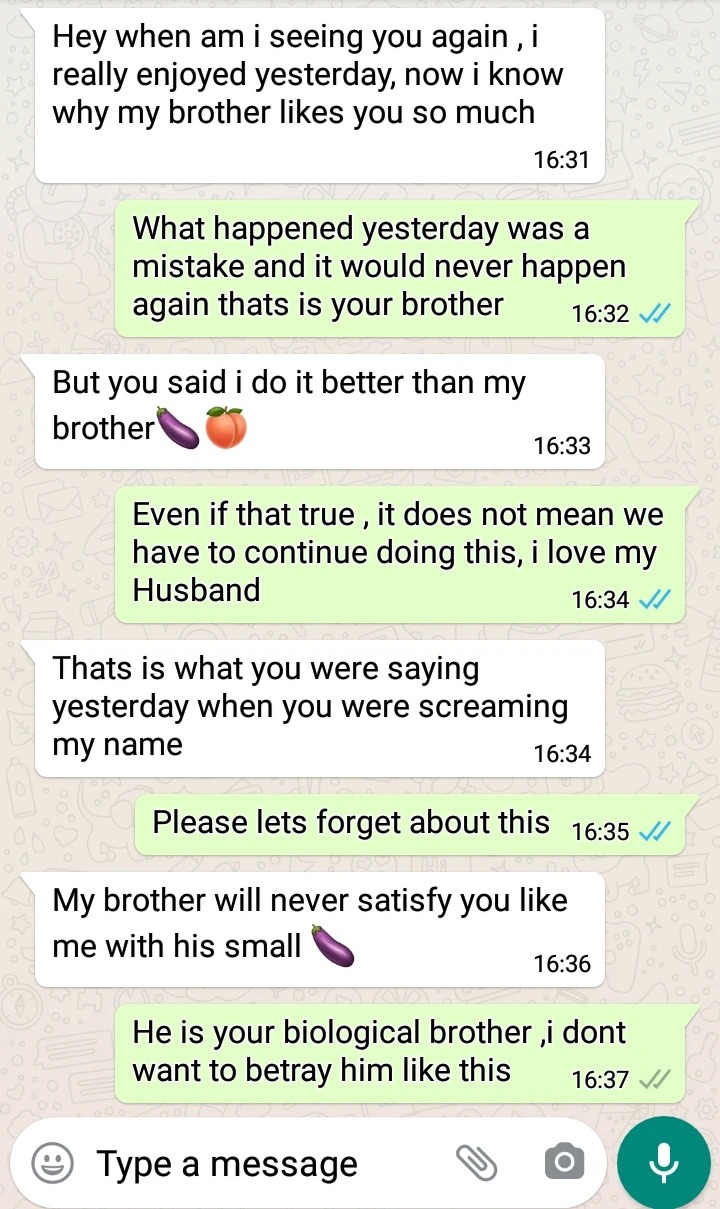 This is heartbreaking has exposed her husband's weak spots to her brother and what is more painful is that even the husband's little brother has a nerve to have an affair with his brother's wife and compare himself to him.
As sad as it is, there is quite a lot that can be learnt from this. We really should not trust with all of our hearts with that we can avoid being very disappointed when the times comes where we are betrayed.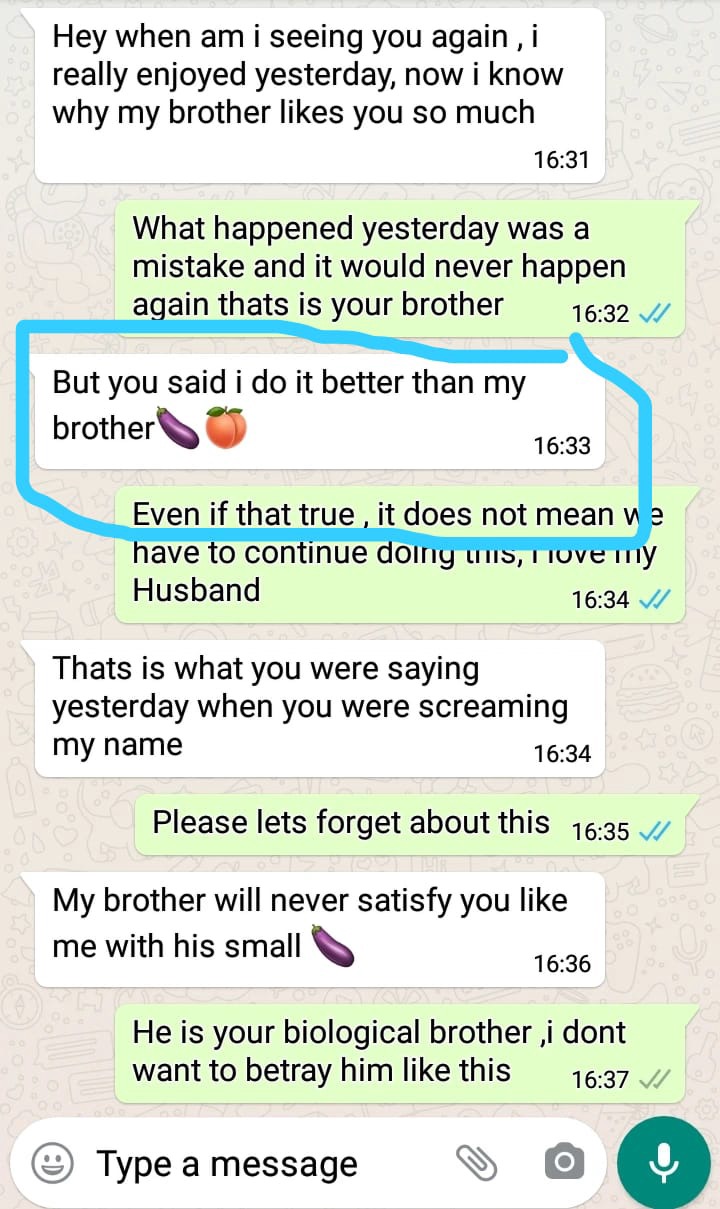 Source: whatsapp
Content created and supplied by: Arnoldkhosa1551 (via Opera News )