Man tattooed his girlfriend's face and name at the back part of his body.
His girlfriend known as melissa shared their pic on social medias. Acknowledging all those who are inlove and do not have courage to do tatoos of their loved ones to do whatever that makes them happy.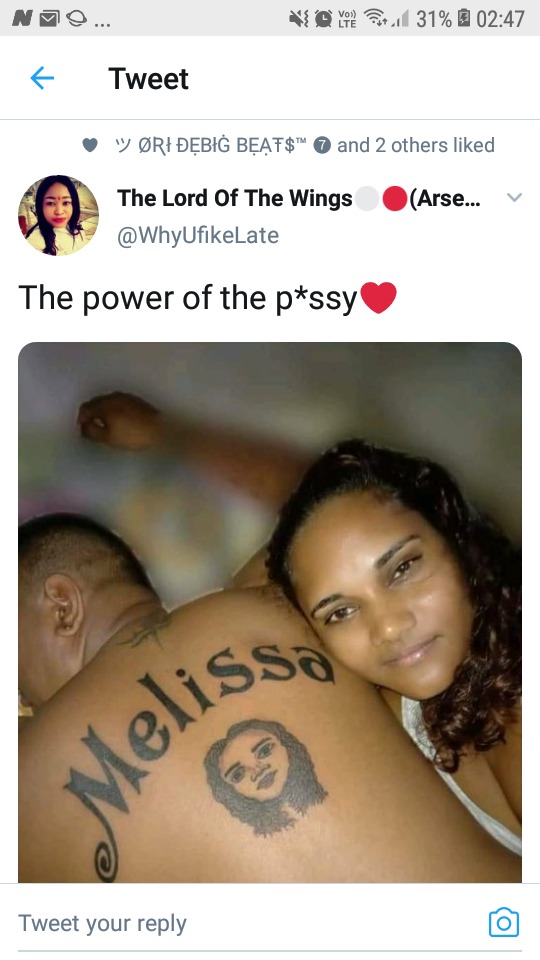 People reacted somehow after seeing their picture on twitter and the caption was on another level it got people talking. Love is in the air there is no other way we can define love. When two people got something in common. There is something that connect them is good thing ever.
There's nothing wrong with tattooing your girlfriend's or boyfriend's name or face on your body. It simply shows that you really do care about your partner. That is also a sign of love "Melissa said".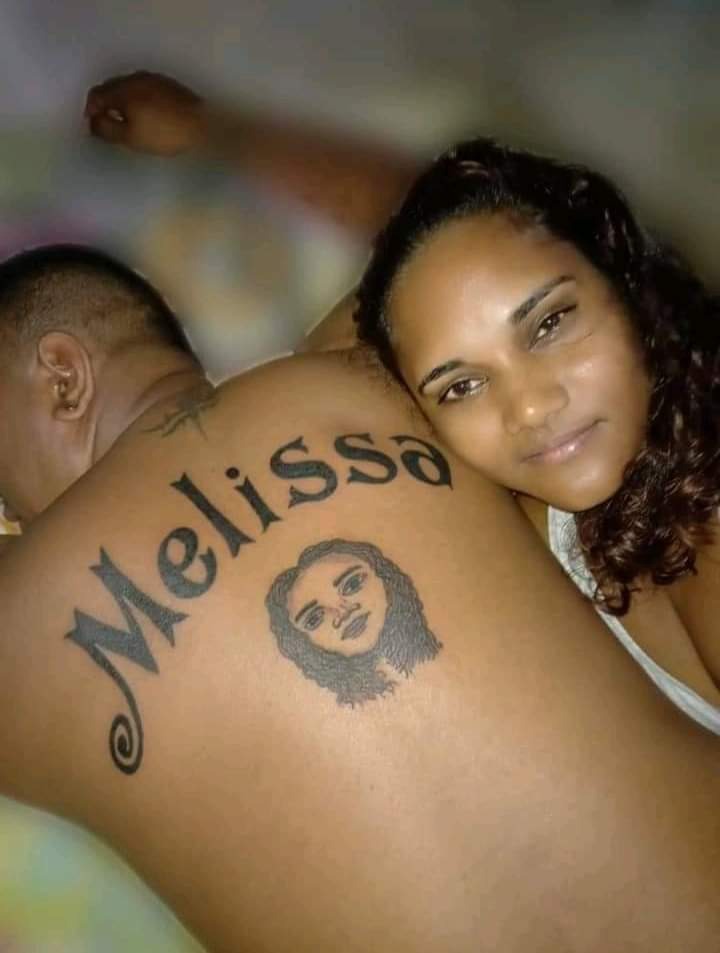 The problem comes when you two start to part ways that is where you have to change your tattoo. Because things will no longer be the same as before. Let us all be not afraid of tattooing our partner's names or faces on our bodies.
Content created and supplied by: [email protected] (via Opera News )